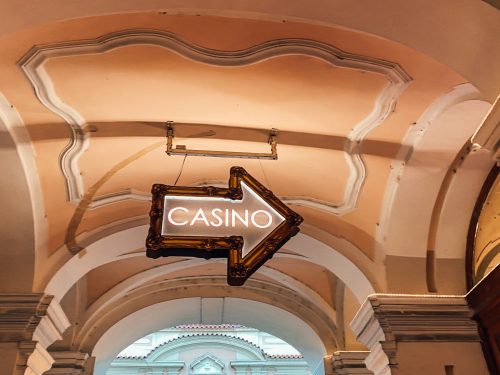 The online casino industry is booming right now. Since the first website dedicated to gambling launched in Antigua and Barbuda in 1996, there have been thousands of competitors cropping up to vie for your custom, with new websites appearing every day. Of course, all of them claim to be the best at what they do, as well.
With so many options to choose from, how can you know which is right for you? While the ranges of choices can seem overwhelming at first, there's no need to panic. Simply follow these tips and you'll find an online casino that suits your preferences and ticks your boxes in next to no time.
Consult the professionals
Comparing and contrasting the merits and drawbacks of umpteen casinos is a thankless task at the best of times, so why bother with it all? That's especially true when you can let someone else do all the legwork. For example, PlaceYourBets offer a handy guide of the best casinos in 2021, based upon a number of different criteria, such as game selection, ease of use, customer service and cybersecurity. What could be simpler?
Check the legality
Of course, a ready-made list of the best casinos is the ideal cheat sheet for finding your next favorite online locale, but it's important to double check whether you're actually legible to play. This is because not all sites carry a valid gaming license for the territory in which you live. Check their website to see if they are registered in your country of residence and regulated by a respected authority before beginning play.
Read reviews
In much the same way that you might read product reviews before committing to a purchase, checking out reviews of an online casino can help you avoid scams or poor customer service. After all, who is better placed to tell you how fun a site's games are, how secure its payment platforms are and how helpful its customer service is than someone who has already experienced it?
Look out for promotions
With so much competition out there, casino operators are keen to entice potential customers onto their sites in any way they can. They're also well aware that one of the oldest tricks in the marketing playbook is to influence consumer behavior via the use of bonuses and promotions. By scouting through the available options, you can leverage this to your advantage by selecting a site offering attractive incentives – just be mindful that it will most likely come with strings attached before you can withdraw any winnings.
Trial and error
Last but certainly not least, there's no substitute for your own experience of a site's wares. Once you've narrowed down your shortlist to a handful of online casinos that have caught your eye, it's time to sample the goods for yourself. This way, you'll get to experience firsthand whether they offer the games you like, how quickly they process your deposits and withdrawals and whether they're there to help when you need assistance.
The sheer number of online casinos out there can make selecting one that's right for you a confusing ordeal – but taking the time to create a shortlist of the best options available will pay off in the long run.
---
Interesting Related Article: "Different Types of Online Casino Bonuses"