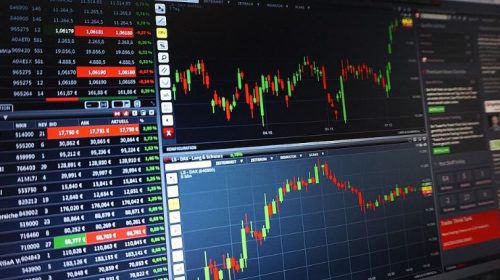 When you look for forex brokers online, you'll find many of them all vying for your business. A large number of brokers can be found on a number of financial websites.
Along with trading, it's crucial to evaluate brokers' customer support services to see if they're up to the task of meeting your daily needs and if they can respond to your questions swiftly and properly. When it comes to selecting the right forex broker, the most difficult part is determining which trading factors are most important to you.
Each brokerage firm has its own set of advantages and disadvantages, and it is up to you to pick which ones are most significant. When looking for the best forex brokers, keep the following points in mind.
Important factors to consider for the best forex broker
Security and Regulations
Before investing with a forex broker, you should always examine their reputation, just as you would with any other firm. Try to figure out who these brokers are related to, even if different nations may have different rules. You should evaluate the broker's compliance with regulations and licencing rather than relying on a glitzy website. Look for Forex Reviews for African and Asian countries. They issue the necessary licences to control the Forex market and provide a trustworthy service.
Customer Service
The currency market is open seven days a week, 24 hours a day. As a result, you'll need a broker who can provide customer service 24 hours a day, seven days a week. Failure to have a well-functioning customer service department could result in substantial losses. You can evaluate the customer service system before signing with them through call, live chat, email, and more.
One of the most important services provided by any broker is excellent client service. Many brokers offer round-the-clock help to meet the needs of their traders, who may require assistance at any time. Furthermore, the number of languages offered by the broker is a criterion for determining how active the broker is globally and whether it is suited to the multilingual trading community.
Fees and Commissions
The amount of fees and commissions announced by a forex broker can be important when deciding which forex business to trade with. It is possible to find market makers who do not charge any fees or commissions. In this situation, they make money through spreads, so figure out how many pips you'll have to pay the broker per trade.
Brokers have different policies for depositing and withdrawing money. Account holders may be able to deposit funds into their accounts online using bank wire transfers, debit/credit cards, and e-wallets. Wire transfers are the most common method of withdrawal.
Fees are usually paid for data provision, exchange operations, and regulation. In general, a trader must understand how large factual expenses are, which are determined by trading amounts, frequency of operations, and other account statistics data. A trader must compute all projected fees and associate them with the proposed idea that will be used to arrive at an individual answer.
Overall, there are three types of commission structures that may be found right now. They're all dependent on the spread or the difference between the selling and buying prices.
Trading Platform
An investor's perspective and entry into the market are represented by a trading platform. As a forex trader, you must ensure that the software and trading platform you select includes all of the technical and central analytical tools that you require. You should also look into how easy it is to enter and exit deals.
To summarise, once you have confidence in the broker you choose, you will be able to devote more time and attention to creating the best forex strategy.
Account features
When you initially begin trading forex, you will notice that each broker offers a unique set of features. There are four points to keep in mind while evaluating the qualities of different brokers. Aspects to consider include leverage, spread, deposit and withdrawal procedures, and initial deposit criteria. You'll also need to discover a reliable FX cent account if you want to invest in cents.
Bottom Line
The fact that there are so many brokerage options is both a blessing and a curse. The advantage is that having a lot of options means you can pick a broker that fits your most crucial requirements perfectly. The downside is that with so many options, it's easy to become overwhelmed. The most important thing is to take as much time as you need to find the best online broker. The financial markets existed before you arrived and will continue to exist after you have passed away.
You can start your trading career if you are a beginner with the top brokerage firm IronFX, legit trading platform without any IronFX complaints. For professional clients also, it is remarkable.
---
Interesting Related Article: "How to boost your trading performance like a pro trader"