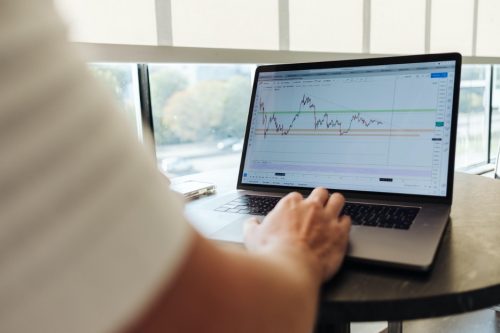 There's never been a better moment to put money into the Forex market because online brokers compete fiercely, costs are coming down, and services are improving. With so much demand for online brokers, more new companies are entering the market, aiming to profit from the boom in individual investors.
What is an Online Forex Broker?
A broker acts as a link between an investor and a securities exchange, which is a market for buying and selling financial assets. Because securities exchanges only accept orders from members, you'll need a broker to trade on your behalf—that is, execute buy and sell orders. A broker can be just an order-taker, executing the trades that you, the client, want to do.
Know-How to Choose an Online Forex Broker?
Answer these questions about your investment plan before you begin looking for the best online Forex broker. Do you intend to trade Forex currency pairs? Are you looking for a way to save for your retirement? Do you want to learn about day trading or more complex investment tactics?
Once you have decided on the types of investments you want to make, you may start assessing brokers based on a few criteria, such as:
Brokers Fees
Account Minimums
Commission
Pricing
Plan Execution
Tools and Education
Promotions
Many sites have a lot of information about different online Forex brokers, and it might be difficult to sort through it all when trying to choose one. So here we have explained different things to consider while picking an online Forex broker:
Make a plan on where you want to Invest your Money.
If all you want to do is invest in pairs through your home country's currency exchange, you'll find plenty of brokers to pick from in most nations. However, if you want to invest in overseas markets, your alternatives may be limited. For all traders, it can be challenging to find Forex brokers that fit their interests. To find out which firms will trade various markets, consult the worldwide Forex broker directory.
Many investors have multiple accounts with different Forex brokerage firms. However, rather than having to register a new account every time you wish to buy a currency pair listed, it's frequently more convenient to attempt to acquire two or three comprehensive accounts covering most of your interests.
Examine the Costs of online Forex broker
Many investors obsess over dealing with commissions. However, online Forex brokers charge a variety of fees, and some other brokers would advertise cheap headline dealing rates only to make up the difference with hefty currency translation fees or excessive account management fees.
Read about how a broker makes money and compares charges in the extensive broker comparison tables for the United Kingdom. Instead of focusing on the price per trade, try to understand how much it will cost you to manage your portfolio over a year.
Make a decision on what you want from your broker
There are two categories of Forex brokers. Execution-only or cheap brokers merely execute your trading orders, whether you give them to them online or over the phone. The majority of brokers mentioned on this site solely provide execution services. For example, we can recommend IronFX broker a legit trading platform without any IronFX scam operations.
Your portfolio and investment ideas will be discussed with you by an advisory or full-service brokers. They will give you advice, but you will make the final decision. For clients with big portfolios, some advice brokers also offer discretionary services, in which they handle your money for you.
Know how your Forex broker Works
This is a more technical point, but it might help you choose the best firm. Different brokers deal with different markets in different ways regarding all currency pairs including all majors, minors and exotics. Only a few provide direct market access, which means your order goes straight to the exchange.
They usually trade through a market maker, which is a corporation that is always ready to buy and sell a Forex pair and offers a price for both.
Examine the commissions on Investments
Forex currency pairs, Stocks, mutual funds, ETFs, traded funds, cryptocurrencies, and commodities are among the investment alternatives offered by online brokers. In addition, access to cryptocurrency, futures trading, and foreign currency exchange markets will be available in some cases.
The investments supplied by the broker will determine two things: if your investment needs are met and how much commission you will pay. Therefore, pay close attention to the commissions linked with the investments you want to make:
Forex pairs: Brokerage firms still charge a commission on trading currency pairs, either per deal or per pair. The great majority of online brokers, on the other hand, no longer charge a commission. See a list of the best Forex trading brokers.
Look for broker with a trustworthy Track Record
There are numerous brokers to choose from. Some are experienced, while others are just getting started. That doesn't mean these newcomers are not trustworthy. If they're handling trades for others, they're regulated by the Securities and Exchange Commission and belong to a self-regulatory organization like the Financial Industry Regulatory Authority — but it does mean they haven't been tested in a variety of Forex market scenarios.
All-on-one isn't always the best strategy
This website primarily focuses on Forex trading. However, many companies provide a variety of different investment and trading services, including a fund supermarket, contracts for difference (CFDs), foreign exchange trading, spread betting, and so on.
It's convenient to have everything in one place but be sure you understand what you receive. Many of the services offered by a broker are "white label" items, meaning a third party delivers them under the broker's brand.
Keep an eye on your Account Minimum
There are a lot of well-rated brokers who don't have any account minimums. However, a broker has a minimum initial investment requirement, as high as $500 or more.
Look for Adaptable and accessible services
Simultaneously, seek versatility and variety in the specific services important to you. If you're looking for a broker, see if they offer tax-advantaged accounts. Tax minimization, particularly for higher-rate taxpayers, can significantly affect investment results.
A multi-currency account, which allows you to hold cash in multiple currencies, is a must for international investing and should be provided without additional fees. When you convert from pound to a foreign currency, and back, broker charge a commission, so you want to do it as little as possible.
Consider the Account Expenses
You can not be able to avoid account fees fully, but you can surely reduce them. Most brokers will charge you a fee if you want to transfer your investments or cash out of your account or if you want to close your account. However, if you're switching broker, the new firm may offer to reimburse your transfer expenses, at least up to a certain amount.
Most additional fees can be avoided by picking a broker who does not charge fees or declining to use optional services. However, annual costs, inactivity fees, trading platform subscriptions, and extra payments for research or data are all common fees to be aware of.
Take a look at the fine print on the pricing and execution
Free trades are now frequent at brokerages, so the price isn't as important as it once was. However, for active traders who want their trades executed at best possible price — even if it's just a few pennies cheaper — the contentious practice of paying for order flow, whether or not the brokerage accepts it, and how much they charge for it, could be a deciding factor in which brokerage you choose.
Consider the factors related to tools, education, and features
If you're new to investing, seek a brokerage that provides free instructional materials like live webinars, comprehensive how-to guides, video lessons, glossaries, and more.
Also, if you want to keep learning about sophisticated trading methods like options, look into how well the Forex broker assists its clients in understanding the dangers associated with such tactics. This might include assistance from a 24/7 customer service team, a live chat feature, or detailed instructions on using these financial products safely.
Take advantage of special Promotions
Like many other businesses, online brokers frequently promote new customers, such as a cash incentive on specified deposit amounts. However, it's not a good idea to pick broker based entirely on its promotional offer. Over time, a large commission might easily wipe out any early bonus or savings, but if you are torn between two possibilities, a promotion could help you decide.
Conclusion
When selecting your first online Forex broker, consider various variables. We have designed the most comprehensive toolset to help traders of all styles make informed, efficient, and intelligent judgments on the proper broker evaluations.
Your first broker isn't always going to be your last. Your life will change, and your investment needs may alter as well. However, if you start with an appreciable broker, you may have a better chance of succeeding as an investor.
---
Interesting Related Article: "7 Tips for Choosing the Best Forex Broker"