According to statistics, the global market size of disposable cups for hot drinks was valued at $11.88 billion in 2020 and was expected to grow at a CAGR (compound annual growth rate) of 7.2% from 2021 to 2028. The booming market for these cups has attracted an increasing number of people to join the business.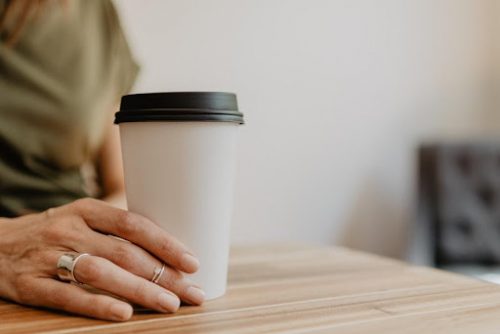 The increasing adoption of disposable cups for hot drinks in a quick restaurant is the main reason that has driven the popularity of disposable cups for hot drinks in recent years. Meanwhile, humans always prefer convenient and cost-effective tools or daily necessities, causing the demands for disposable cups for hot drinks to keep rising. Thus, in order to help you select the best disposable cups for hot drinks, this article will guide you to know the reasons and types of these cups, together with the best place to find them.
Reasons to Choose Disposable Cups for Hot Drinks
There are numerous reasons to choose disposable cups for hot drinks, which help you realize their benefits and find suitable places to use them. The most significant reasons to get disposable cups for hot drinks are listed below:
Disposable cups are portable and lightweight because of their simplicity. If you possess a coffee shop, disposable cups for hot drinks won't take up much space due to their capability to pile up. Meanwhile, for office workers who have less time drinking in the shop, disposable cups are ideal choices for them to grab on the go, store it in the handbag or office drawer, and enjoy whenever the time is appropriate.
Reduce the Cleaning Efforts
Disposable cups for hot drinks require less hassle to take care of after usage. It's crucial to run a restaurant or orchestrate a party because using disposable cups can dramatically reduce the cleaning efforts. Not only that, they can save time so by allowing you to do more work in a limited time. 

Types of Disposable Cups for Hot Drinks
After knowing the merits of disposable cups for hot drinks, the next step is to clarify the types of these cups to figure out which type is the best choice.
Foam cups, which are light and affordable, are great choices for holding hot and cold beverages on various occasions. Most people choose them due to their low prices and portable characteristics. However, you should bear in mind that foam cups are not an eco-friendly choice because they will release toxic substances during decomposition. Not only, but they also can't be microwaved or warmed up. 
Plastic cups, common options used worldwide, are great for serving hot items like coffee and tea. These disposable cups for hot drinks come in various designs, patterns, colors, and forms. In fact, they are customized available that will provide you with numerous options for paper cup packaging. Though plastic is a popular choice, it is not well-received due to its unfriendly to the environment. It is acknowledged that plastic will bring some bad effects to the environment if not properly recycled. 
Paper cups are probably one of the first ideas that come to mind whenever you are looking for coffee or other hot drinks to bring with you on the road. They are the most prevalent disposable cups for hot drinks that houses, offices, and even hotels get for their pantry. Paper cups are biodegradable and recyclable, which means they're a good choice if you want an eco-friendly way to enjoy your hot drinks wherever you might be. In addition, they come with a higher melting point and are resistant to temperature longer.
Paper Plates and Cups: Where to Buy Them?
After the comprehensive analysis of disposable cups for hot drinks, it is reasonable to conclude that paper cups are capable choices regarding the environmental effects and prices. They are environmentally friendly because of their disposable nature and are made from biodegradable material. Therefore, if you want to purchase the best compostable paper cups, Rosen is the best destination. 
Rosen, an expert in providing zero plastic paper plates and cups, is constantly dedicated to offering eco-friendly and cost-effective compostable paper cups to customers worldwide. The past few years have witnessed Rosen has made great efforts in this field, and the wide appreciation from its partners can verify its strengths and abilities. 
To mention that, Rosen guarantees the recovery rate of each paper cup will be more than 90%, bringing benefits to the whole environment. Thus, if you are ready to know more about Rosen, please contact its professional team immediately!
---
Interesting Related Article: "Essential Factors To Consider Before Choosing A Food Packaging"