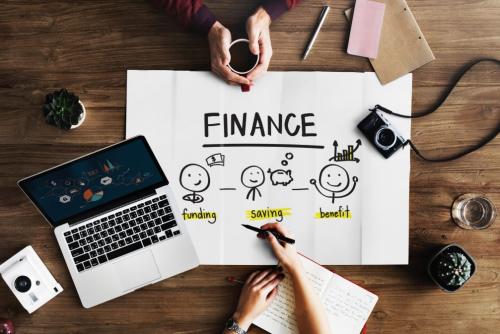 Handling your hard-earned finances is something that you could do by yourself. However, if your knowledge on matters of finance is insufficient, the best decision you could make would be hiring the services of a financial adviser. A financial adviser will help you diversify your financial portfolio by meeting your financial goals and decisions, such as planning your taxes, budget, saving, and investing. Remember, you want to hire a financial planner to help you achieve your financial goals and not vice versa. Nevertheless, to receive practical financial advice and guidance, you must employ an authentic financial advisor who comprehends the financial world excellently. Therefore, this article guides you on vital considerations that you should make when choosing one.
Certifications and the Level of Experience
Perhaps the most vital factor to look at, checking if the financial advisor has an operating license, should come first. If they are licensed, they possess the essential requirements required by the regulatory body to offer financial services, and you can trust them.
In addition, choose a financial adviser with sufficient professional background in the financial world to guide you effectively to your financial goals. It would, therefore, be vital to check their profile and determine the number of years they have been offering financial services and the progress of the clients they have previously worked with. Having this information in mind puts you in a better position to make a wiser decision in selecting a reputable financial advisor.
Specialization
The two types of professionals that are bound to offer financial services legally are investment advisors and brokers. Brokers such as the Mortgage Broker Melbourne mainly specialize in purchasing and selling bonds, stocks, mutual friends, and annuities on behalf of their clients. If you want to hire a broker, ensure that they have been certified by the necessary regulating bodies. On the other hand, investment advisers include financial consultants, wealth managers, and certified financial planners. These specialize in comprehensive financial planning and managing their clients' investment portfolios. Therefore, before you decide whether to hire either of the two specialists, understand your needs such as money management, investment management, tax planning, estate planning, or risk management. Knowing what you need will assist you in determining the specialist you want to walk within your financial journey.
Their Fees and the Mode of Payment
There are various costs that you incur when you hire a financial advisor to work with. These costs include commissions and a combination of other fees. Before choosing a financial adviser to work with, check their fee structure and see if it conforms to your budget. Let their experience, expertise, and track record guide you on the fee you should pay them.
In addition, it would be vital to know their modes of payment and how they are compensated for their services. For instance, some financial advisers would prefer flat annual fees, hourly fees, or pre-plan fees. Others would like to be a pain in commissions or a percentage of the assets that they manage.
Conclusion
Since it is every person's dream to achieve financial freedom, ensure that you seek the services of a financial advisor that is competent enough to take you through the journey. Therefore, hire the services of Mortgage Broker Melbourne, and you will not regret it.
---
Interesting Related Article: "Is An Accountant or A Financial Planner Better?"