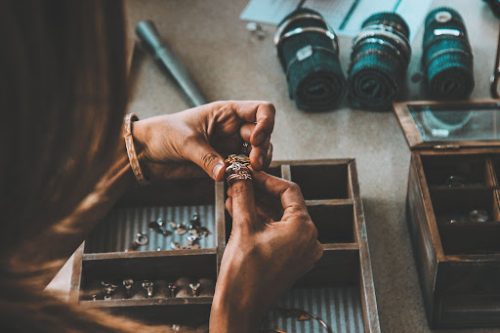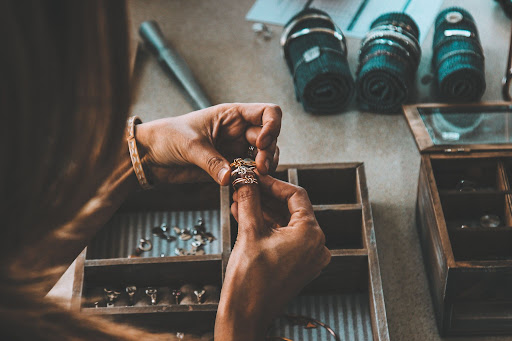 Purchasing Jewelry is not as straightforward as purchasing everyday items like outfits, electronic gadgets, or cars.
Jewelry has a sophisticated language that untrained or inexperienced persons cannot fathom. It entails quality, style, rareness, purity, and above all, hefty prices. It is further complicated because they come in various shapes, colors, and designs, making it daunting to choose the best and most reputable pieces.
Want to have an easy time at the jewelry store as you choose the best, most reputable jewelry? Read this simple guide.
Consult a Reputable Jeweler Beforehand
Like many people, you are not conversant with the intricacies of Jewelry, and so, the best place to start would be to consult expert jewelers. There has been a surge in Jewelers who are well-trained and experienced in jewelry in recent years.
The Jeweler you consult should have the Jewelers of America professional certification. With that, you will be sure that the information you are getting is expert information and guidance. You will better know what to look out for when selecting your jewelry pieces by having expert knowledge.
Pay Attention to Gem Authenticity Certifications
There are jewelry pieces that come fitted with precious stones or gems. Though they might look pretty, they might be fake. Consequently, it is imperative always to request certificates of Gem Authenticity.
Reputable gem jewelry should be accompanied by a lab certification from relevant authorities such as the Gemology Institute of America. The certifications will contain essential but necessary information such as grade, geographic origin, and quality of the stones or gems. You can prove it by checking the details on the website of the certifying organization to be sure.
Match the Jewelry to the Occasion
Jewelry comes in different sizes, designs, and shapes which means you cannot miss finding anything that matches your taste or occasion. Consequently, it is best to match the jewelry to the occasion.
Some jewelry is perfect for weddings, engagements, casual wear, or official wear. Some are appropriate for men while others for women. For an engagement ring, the Sterling Silver Emerald Cut CZ Ring would be perfect. A Sterling Silver Tree of Life ring can be an excellent ring to gift your female friend on their birthday. Matching the Jewelry to the occasion adds to its elegance and beauty.
Correct Basic Jewelry Specifications
Jewelry is made from different materials or substances and should meet basic specifications to be considered high quality and authentic. Gold and Silver are non-ferrous materials, thus are non-magnetic. So, if you want to distinguish between two pieces of jewelry, you can perform a simple magnetic test.
For instance, genuine sterling silver is made from 92.5% pure silver, with the remaining 7% being copper. Both Silver and copper are not magnetic. Subsequently, if the sterling silver ring sticks to the magnet, it is likely made from an alloy of nickel or other magnetic metals. Nickel is one of the ferromagnetic metals alongside Iron and Cobalt, meaning they have magnetic properties. Overall, if your new piece of sterling silver necklace sticks on the magnetic, then it is not genuine.
Avoid Online Jewelry Shopping
Want to get high quality and authentic jewelry? Avoid shopping online for your pieces. With the high rates of fake products and considering how expensive jewelry pieces are, it is prudent to shop for them physically. That will allow you to see and touch the pieces to check for any defects or marks of quality.
When purchasing online, there is a tendency to get fake jewelry, and it can worsen if the online store does not have a refund or exchange policy.  By visiting the jewelry store physically, you will be able to choose the best and reputable jewelry.
Inquire About the Pricing
Ever noticed the different prices of jewelry pieces? Why is Jewelry A more expensive than Jewelry B? Well, that question can be best answered by the store attendant and will play a role in helping you settle for the best pieces on offer.
Jewelry prices vary and rightly so depending on the quality of raw materials, cost of production, and where it is being purchased. It is imperative to make sure that the pieces of jewelry you are purchasing are worth your money. Inquire from the store attendant to explain the reasons for the differences in prices. Ideally, a high price is a mark of high quality.
Seek Second Option
Are you still having a hard time choosing the perfect Jewelry? Well, you can seek a second opinion from friends and family who are familiar with them. Taste is subjective and therefore, what you see as not ideal or elegant, they might see it otherwise.
So, next time you are going out for a sterling silver jewelry shopping spree, it would be wise to tag along a friend or family to aid you in making informed purchasing decisions.
---
Interesting Related Article: "The Best Ways to Store and Care for Your Jewelry"