Do you want to know an interesting fact, folks? When it comes to precious metals, a lot of investors basically turn into Smeagol from "Lord of the Rings" when they talk about them! But, don't laugh, because there's a good reason why people do this.
"Why should I look into the possibility on investing in them as well?" We're so glad you asked that question. 
The undeniable truth is that investing in precious metals may greatly add security and tangible value to your portfolio, which is especially important in the unpredictable times we live in today.
Unlike stocks and bonds, precious metals are not susceptible to the same degree of market volatility and are able to keep their value for extended periods of time. 
Additionally, many investors consider precious metals such as gold, silver, and platinum to be safe-haven investments that can be utilized as a hedge against inflation. Sounds awesome, right? Check out this link https://www.bqprime.com/markets/will-gold-continue-to-shine-is-it-the-right-to-invest-in-gold. 
But, hold your horses because when it comes to selecting the most suitable precious metals company for your requirements, there are a number of aspects of the business that you have to think about before settling on a choice. So, we've explained a couple of things you need to do in advance before you make a final decision on a company:
Research, research, research
The first thing we want you to do folks is to do an in-depth research on a few different companies and read internet reviews written by their customers before making rash decisions.  
You may get a sense of the level of service and product quality that a given company provides by reading the feedback left by consumers who have already made purchases from that particular firm. This is low-key an excellent strategy for gaining a deeper knowledge about what the company offers to their clients.
Oh, and it's essential to work with a precious metals company that has a long history and a good reputation in the industry. 
You should look for a dealer who has the right licenses, is bonded and insured, has a great reputation within the business, and provides fair pricing. In addition, a newbie investor should make an effort to read evaluations written by previous clients so that you may gain an understanding of their interactions and experiences with the company. 
So, are you prepared to roll up your sleeves and do your homework on a couple of companies? If so, then awesome! Read more here. 
Protect your investment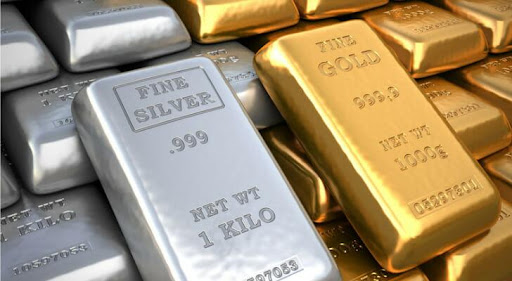 Amazingly enough, choosing a metal storage option that meets your requirements to ensure the safety of your investment is a must folks!
"But what storage options do I have?" Well, depending on their preferences and needs, newbie investors can choose between storing their metals at home, at a third-party storage facility, or in an allotted fashion through their precious metals firm.
So, again, we advise you to do your homework before making a decision, as each option has benefits and drawbacks.
Look for prices that won't break your bank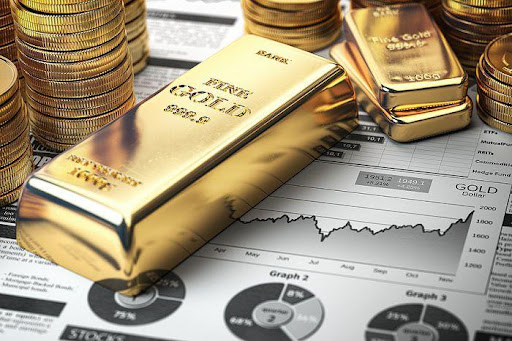 Money doesn't grow on trees folks, so newbie investors such as yourself must be careful. What do we mean by that? Well, when making an investment in precious metals, it is critical to make sure that you are getting the best price available. 
Look for awesome companies that provide bullion coins, bars, rounds, and other investment-grade metal items at prices that are comparable to those offered by other companies. 
Oh and before making a purchase, you should also think about and account for any additional costs or fees that may be linked with particular goods or services.
Understand the terms of the sale
Newbie investors, listen up! You should know your payment alternatives and shipping costs before making a commitment to purchase precious metals. 
Oh, and don't be shy to ask about any loyalty discounts or special offers the company could have if you're a repeat customer. When a client hears the word discount, it's basically music to their ears! You can be that client as well. 
Figure out your needs
Don't go into any investment blindly, no matter what anyone says. A lot of people will give you poor advice, so make sure to avoid them.
In a way, before you make an investment, you should create a financial plan and think about what it is you need from a company dealing in precious metals. 
Is it perhaps coins, bars, or bullion you're after? Do you want them delivered to your house, or do you want to keep them in the company's vault? Why is this so important? 
It's essential because you may save time and energy searching for the best company to meet your requirements if you take the time to carefully consider your needs in advance. A good idea is to check out Kingold Jewelry, in the sea of other options to discover more about the legitimacy of precious metals companies. 
Understand fees
Ah, fees. We try our hardest to avoid them but there may probably be some costs involved when transacting with a precious metals dealer, just like there would be with any other seller. 
Understanding the amount of these fees and how they could impact your final investment is crucial, folks. Inquire about any deals or freebies that the business may be low-key offering to win over new clients.
Always check for authenticity
Another important thing we want you to know is to make sure the company you buy precious metals from only sells genuine items. After all, it's your money that's on the line. 
If you want to make sure the metal you're buying is pure and hasn't been tampered with, you should get an assay report or proof of authenticity from the seller. Learn more here https://medium.com/the-digital-jeweller/a-beginners-guide-to-buying-gold-for-investment-20b5fa078076. 
Let's not forget customer service
Customer service is pretty much another factor that can convince you to work with a single company. If you're thinking about doing business with a precious metals company, make sure you find out what kind of customer support they offer first. 
Determine if you can meet with a representative in person, via video chat, or over the phone to go over your concerns. You may have confidence that any questions or issues you have will be addressed quickly and competently thanks to the availability of helpful customer support choices.
In a nutshell
We're so glad you've made it to the end of the article! Find the best precious metals dealer by doing some homework and learning what services they can offer a newbie investor like yourself. 
To make sure you spend your money wisely on products and services from a trustworthy organization, think about everything we've explained below. After all, we want what's best for you!
Awesomely enough, the top Gold IRA providers are those who excel in all three of these areas: customer satisfaction, competitive pricing, and a stellar reputation. So, once you find the right company for your investments, the rest is cake!
Oh, and be sure to be on the lookout for scams because a lot of companies are not what they claim to be online. That's why research is important, no matter how long it takes you. It's always better to be safe than sorry, so good luck with your investment!