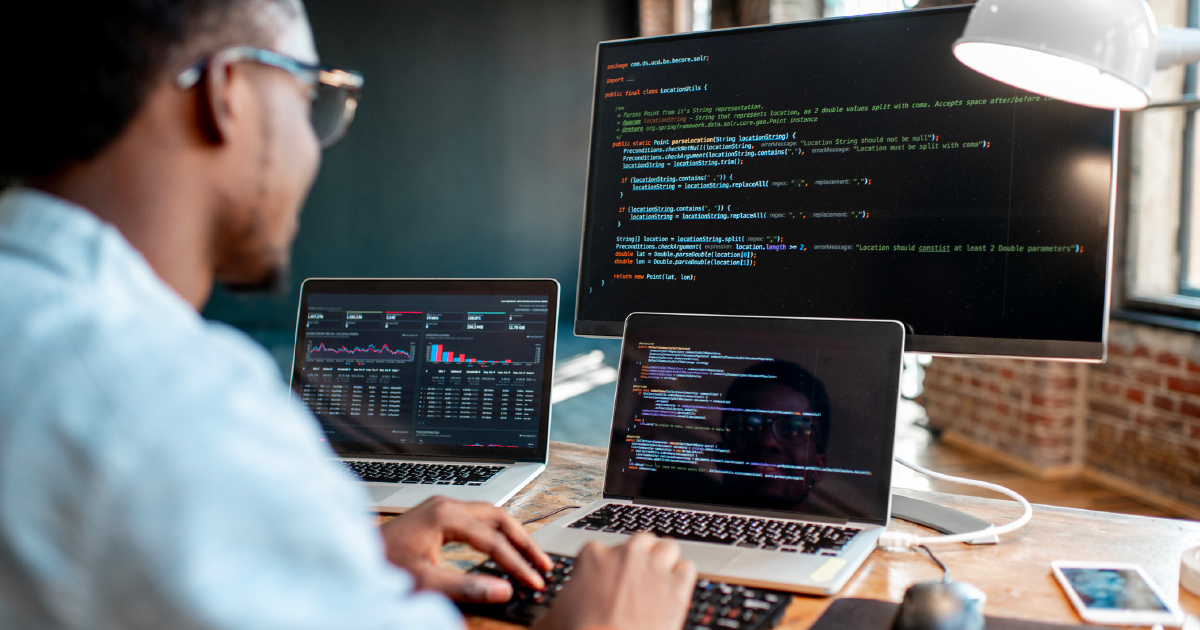 Maybe you are a budding entrepreneur, or someone looking to expand or make business processes more efficient through customized digital solutions. Choosing a software development partner suited to your project is crucial to achieving your goals and staying one step ahead of the competition. A great way to secure the right kind of talent, technical expertise, and guidance without spending a lot of time and money is outsourcing your project. From being cost and time efficient to ensuring the best product quality, the advantages of offshoring your app development project to developing economies like India are numerous.
While many potential vendors claim to deliver the best product, only some can form a meaningful partnership and guide you through the technical nitty gritty without losing sight of your business vision and goals. This article outlines some basic steps to follow while selecting an app development partner for your project.
How to Select the Best Custom Software Development Company
Before you start, it is essential to define the scope of your project clearly. This includes setting your target audience, understanding your technical requirements, and setting your budget. You should have a clear idea about
The purpose of your app — what problems does it aim to solve?

Whether you want a web, mobile, or desktop application,

What platforms do you want to select — Android, iOS, or cross-platform,

The technology stacks you wish to use,

The timeline you have estimated for the project

The budget you have fixed for the project
Setting the scope and expectations for your project will help you better align your potential development partner with your project and its unique requirements in the long run. Your primary focus should be on the end-users and the problems your app intends to solve for them rather than the development aspect.
Where to start looking?:

Look for referrals from your colleagues. You can search online directories such as Clutch, Goodfirms, The Manifest, or Business of Apps. Searching through social media and LinkedIn is also a good start. Places such as tech meetups, hackathons, events, and conferences are also great to find a suitable development company. Companies such as GeekyAnts, Infinum, and Confianz Global Inc. have high ratings on these platforms and are quite well-known within the development community.

Check the expertise of the development company:

Check the company's portfolio, case studies, and client testimonials to understand if the company has proven experience and great reviews in the kind of app you want to develop. The apps mentioned in their portfolios should be readily available for you to test and check whether they meet your expected standards. Maybe you want to develop a

chat and messaging app like WhatsApp or Telegram

. Check if the company has relevant expertise in the tech stacks and tools required for developing such apps.

Evaluate their technical skills:

Apart from client references and reviews, you can conduct technical assessments and interviews to make sure that the company is proficient in different programming languages and tech stacks. If you want an app using a specific technology such as

React Native

or

Flutter

, ensure that the company has developers who specialize in that technology. Find out if they provide development processes such as Agile or Scrum.

Understand different pricing models:

Depending on the nature of your project, your app development partner will suggest a suitable pricing model. It is essential to learn about different pricing models, such as fixed cost, time and material, or dedicated development team model beforehand. Remember to prioritize value because the lowest price may not always get you the best quality.

Settle communication processes:

Ensure that the app development partner can clearly communicate and exchange information with your in-house team. A good way to establish timely, regular communications is through daily stand-ups and sprints using Google Meet, Skype, and Zoom calls. Online project management and communication tools such as Slack, JIRA, Trello, and Airtable are also useful in setting up effective communication and efficient workflows.

Settle time-zone differences:

Your offshore app development agency must be willing to find overlapping work hours to provide real-time project updates to you and your team. It is important to establish clear communication guidelines and utilize tools such as Google Calendar to ensure a smooth workflow. When it comes to collaborating with offshore companies, flexibility is key.

Search for a partner and not an agency:

It is crucial to look for an app development company that offers end-to-end support while building your app. The company should be able to provide sound technical advice and also have the ability to assess aspects that are non-technical. Apart from the design, development, and Quality Assurance teams, the company should have Business Analysts and Account Managers who can assist with the business side of the project and quickly share and resolve your feedback and any roadblocks that may arise during the development process.

Ensure that your app idea is protected:

Remember to clarify the ownership of your application's intellectual property rights before signing a deal. Ensure that an NDA (Non-disclosure Agreement) and SLA (Service-level Agreement) are in place to make the onboarding process a seamless one. Also, ensure that the company adheres to proper legal compliances and regulations that are country-specific.

Proper certifications and compliances are crucial:

The company should additionally adhere to proper legal compliances and regulations that are country-specific. A good app development company should have all the necessary compliances and certifications, such as ISO and HIPAA, in place.

What about post-launch maintenance and support?:

The app development process is continuous and requires support and maintenance post-launch. This ensures that your app is bug-free, updated, and able to grow and scale with your business. Every good app development company will have a post-launch service plan for you.
Summing Up
In today's digital age, a functional, well-designed app is essential to meet business goals and stay one step ahead of the competition. Apps help with business operations internally, such as maintaining employee records, internal communication tools, or conducting automated interviews. Apps also help users by providing services such as messaging, e-commerce, healthcare, ride-hailing, grocery delivery, real estate, stock market…the list is endless.
With Artificial Intelligence gaining momentum, AI-powered apps are helping simplify processes by creating better and more intuitive user-centric products. That said, app development is a complex process requiring a long-term partnership with a trusted company. Proper market research and a thorough knowledge of the product you want to develop can help you select the best partner in the true sense of the word.
---
Interesting Related Article: "The Evolution of Blockchain Technology: Revolutionizing Industries"