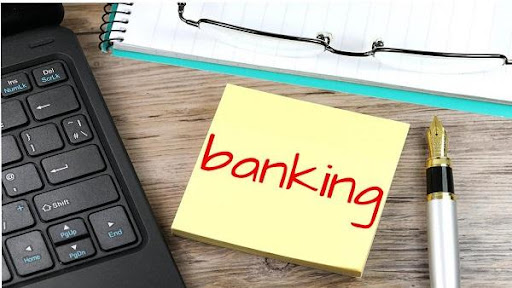 The high demand for digital financial services that are simple and more convenient for businesses has led to innovations like Virtual IBAN merchant accounts. This trend can be attributed to the widespread use of the internet. Several online financial institutions offer these virtual accounts, which you can find in an online database. Unfortunately, the large number makes choosing the right institution to get the account challenging. Here are the essential tips to help you find the right institution to get your merchant account from. 
Consider the Security Protocols
Due to the rising cyber threats, it'd be best to check the cyber security protocols used by the virtual account to protect your customers' vital information and that of your business. Some security protocols include multi-factor authentication, SSL encryption, and a firewall to protect the account. Robust security protocols safeguard your confidential information and your customers. Additionally, it prevents fraud and makes the institution compliant with the necessary safety and financial regulations. 
Check Available Currencies 
The financial institution providing the virtual account should have major currencies for convenience and flexibility. It'd be best to check the listed currencies on the database, with more being better. Some of those currencies should be: 
US Dollar (USD)

Euro (EUR)

British Pound (GBP)

Japanese Yen (JPY)

Australian Dollar (AUD)

Swiss Franc (CHF)

Canadian Dollar (CAD)

New Zealand Dollar (NZD)
The availability of a wide range of currencies will help you transact without errors common in conversions. Still, the available currencies will unlock more markets worldwide and reduce the time it takes to process your transactions. As a result, your business will have good cash flow. 
For instance, the following institutions are some of the best to get your merchant account from for the growth of your business:
Fidomoney- GBP, EUR, USD, and CHF

3S Money- Major currencies and over 60 others

Equals Money- Major currencies, AED, and over 140 others

Payset- Major currencies and over 30 others

DT&T- Major currencies, INR, and other over 30 currencies
Look Up the App Screenshots to Check the Ease of Use
It'd be best to look up the app screenshots to check the account's ease of use because the feature will affect how you transact and the frequency of your customers using it. To do this, you will look up the app screenshots. You can also read reviews of previous merchants before signing up. In doing so, you will get a financial institution with easy-to-use virtual accounts. The accounts will also be easily integrated with other online payment systems or stores. 

Think of Availability in Your Country
Some electronic money institutions offer virtual accounts in specific countries, with some being banned in specific countries due to sanctions. For that reason, it will help to check if the institution you want to get your virtual account operates in your country. This will help with processing payments and comes in handy in case you need support. 
In addition, it will help you avoid getting your accounts from financial institutions in countries under EU sanctions, such as those you can find here. It'd be best to consider the countries of the Ultimate Beneficial Owners (UBO), the institutions' director, to ensure that they have identities and adhere to anti-terrorism and anti-money laundering legislation. Doing so will help you identify the directors and institutions your business transacts with.
Ensure the Transaction Fees aren't High
Finally, check the transaction fees charged by financial institutions offering Virtual IBAN. These fees include account opening and maintenance fees. Others are inbound and outbound transaction fees. Ensure that the fees aren't high to avoid operating your account at a loss. With high transaction fees, many customers will shun buying from you, leading to a high bounce rate from your store. Comparing the fees among various institutions on the database is the best way to go about it. 
Conclusion
In conclusion, the success of your online business depends on the financial institution you source your virtual account. However, this can be challenging, especially with several online database providers. Using the information, you have read here would be best, as it will help you to choose the right virtual merchant account. 
---
Interesting Related Article: "This Is the Future of Banking & and Privacy Is a Major Concern in It"