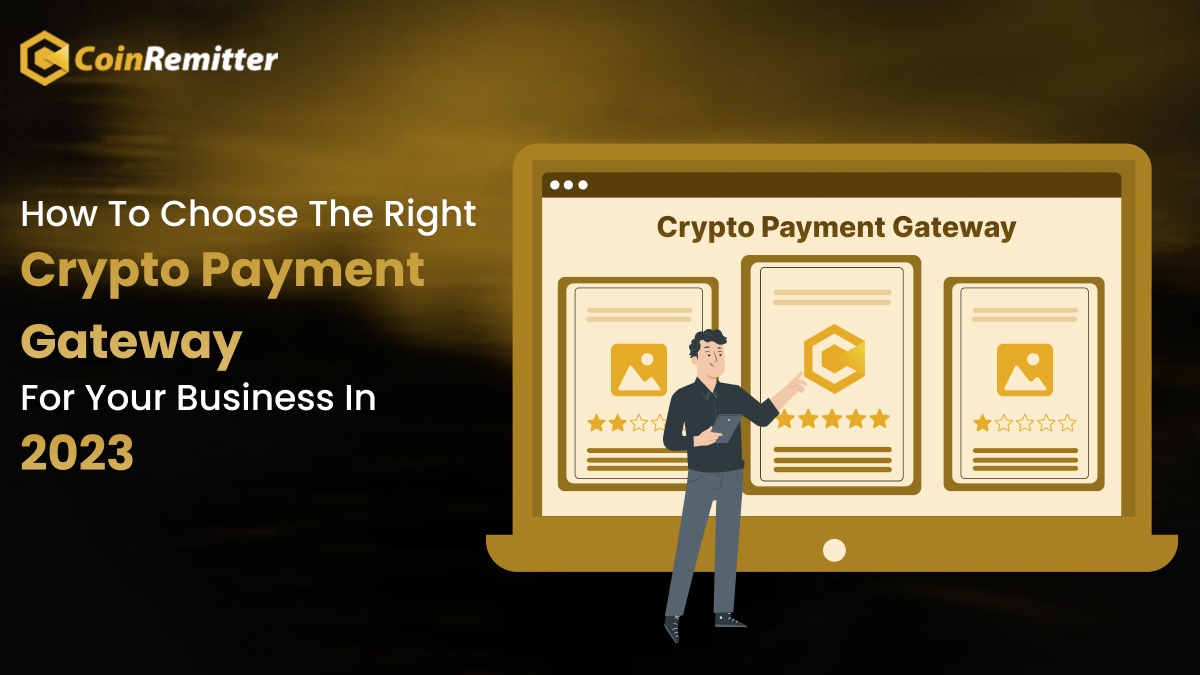 When merchants opt to accept crypto payments, they're left with plenty of options in the form of crypto payment gateways. Choosing a crypto payment gateway is the first and the most important step to be taken if you're willing to accept crypto payments. But this step may be filled with confusion for most merchants.
2023 is a crucial year for crypto payments as some reports have expected the rise in crypto payments by 16.6% CAGR till 2023. The graph may witness a towering rise if everything goes in the right direction. Confusions like choosing an appropriate payment gateway may resist this growth. So this blog aims to help merchants overcome this confusion by defining the steps for evaluation and key factors to keep in mind.
First of all, let's have a look at the evaluation points:
Define your requirements
Apart from the key requirement of accepting crypto payments, a merchant must be aware of his requirements. Some merchants prioritize security, some prioritize faster transactions, while some prioritize fewer fees.
Below are the most common requirements that merchants have for choosing a cryptocurrency payment gateway in 2023. One or more of them may match yours.
Supported cryptocurrencies

Options for customizations

Timely updates and improvements

User-experience

Easy integrations
Each crypto payment gateway has its own benefits. Some of them are masters in user experience, while some offer tons of customizations. Making the right choice is the merchants' hands.
Compare the options
After defining your requirements, look for the available options online. Merchants may find plenty of options in 2023. Know them deeply by following analytical reading and know which one specifically justifies your requirements. This is not easy until you define your requirements.
This step is necessary but it can be eliminated partially. As far as your requirements are concerned, Coinremitter isn't going to disappoint you. How? From fewer fees to a decent number of supported currencies, it has covered all the basic requirements that most merchants have for choosing a cryptocurrency payment gateway.
Read reviews from individuals
This is going to be helpful a lot. Reviews or testimonials from experts and other individuals will help you learn about the performance of the cryptocurrency payment gateway you're going to choose. They will help you know about the pros it has and cons that you will face after choosing it. Merchants can go with negligible cons by making a smart selection. Find a crypto platform that focuses on minimizing some of the most common cons with crypto payments such as hacking, phishing attacks, and wallet vulnerabilities.
After some evaluations, there are some deciding factors that may help you make a strong decision, which are as follows:
Supported cryptocurrencies

Security measures

Competitive fees

Support

Ease of integration

User experience
These factors can directly affect the merchant who is accepting crypto payments because they're some of the most basic factors to consider before selecting it. As of 2023, all these factors can be helpful in finding an ideal cryptocurrency payment gateway.
Supported cryptocurrencies: Go with a crypto platform, which covers all the popular cryptocurrencies including some popular tokens and stablecoins that are widely adopted by individuals. This may help merchants reach a wide range of consumers around the world.
Security measures: Though crypto payments mean to offer next-gen security, keeping your fund is another thing. The payment gateway you've chosen must be secure enough to save your funds from hackers. Some features like the Login Shield and the Two Factor Authentication prevent hackers from unauthorized logins.
Competitive fees: Fewer fees tend to higher withdrawal amounts. For a merchant, fewer fees can cause more earnings. While others charge 0.5 to 1%, Coinremitter just demands 0.23% crypto fees, which is quite competitive. Also, it has a feature called Gas Station, which helps merchants minimize gas fees on selected crypto transactions.
Support: Now this is the criteria where normally every crypto platform falls short.  Glitches and bugs are unexpected in the digital world. Also, merchants may require some other type of technical assistance when passing through some formalities. Find a solution, which offers instant support ticket generation whenever required and keeps A to Z track of the support status.
Ease of integration: Accepting crypto payments requires some integrations. Be it integrating crypto API or necessary crypto plugins, this process might be a headache for some merchants. Though integrating APIs is a bit tough, a complete guide and express support for integrating Coinremitter's crypto APIs can cause effortless integrations, and plugins just require a simple installation process to begin.
User experience: Last but not least, this is the key factor to keep your customers engaged. A payment gateway with a simple user interface ensures clarity at each step. As a merchant, one must be willing to get used to the crypto platform as soon as possible. So, relying on such solutions adds convenience to your system and lets your consumers make payments easily
My Experience as a Merchant
After following all the evaluation points and checking the deciding factors, I found Coinremitter to be the most suitable choice for businesses of all sizes. It checked all the deciding factors right for me and will do the same for your business as well. So, let's hope, your search ends here!
Conclusion
The selection of an ideal crypto payment gateway can be a crucial move. All the evaluation points and factors must be kept in mind before making any selection. In 2023, going with a solution like Coinremitter makes sense, which prioritizes contributing to the crypto world (with the benefit of associated merchants) over heavy profits for individuals.
---
Interesting Related Article: "How to receive cryptocurrency payments as a merchant"