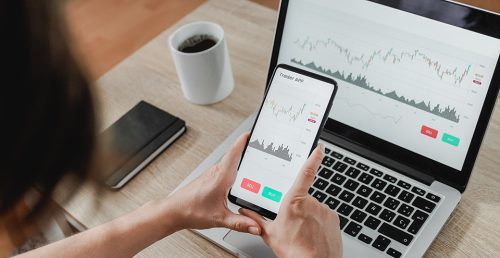 Needs. Preferences. Circumstances. Aspirations. There are so many factors that you need to consider while setting financial goals for yourself. 
But, there are also a lot of factors that you need to consider while choosing an investing app to help you meet those goals – and making this choice requires thorough vetting. Everything about the app needs to line up with your financial goals – whatever they might be. 
So, what are some of the factors that can help you choose the best investment app to help you expand your financial portfolio?
Security

– Security is of utmost importance when it comes to investing. Any app that is registered with the RBI or SEBI would have met certain requirements to get those certifications – and can largely be considered safe. It is important that any app you use for investing is regulated by a known government regulatory. It can also be helpful to know a little bit about what kind of security your chosen investing app offers when it comes to protecting your data and money. For instance, the Deciml App uses 256-bit encryption to give users a secure investing experience.

User-Friendly

– Investing apps are supposed to make achieving financial goals easier! If an app does not offer a seamless investing experience, then it is not worth your time! A clean interface, digital KYC, and the option to invest with one click go a long way in facilitating smart investments. Be sure that any app you pick allows you to navigate across your investment portfolio easily and keep an eye out for unique features. For instance, the

Deciml App

has Sprint – a dial on the home screen that charts your investment projections over the years. Features like these can be helpful to stay motivated and consistent with your investments! 🙂

Information

– Research about investing can be tedious! So if you can find an investment app that offers you information about financial planning in any way, shape, or form – hang onto that app! An investment app should be like an agony aunt – someone you can go to for advice or an education. Deciml's Wise Up feature is a good example of an informational treasure trove made easily available at your fingertips! Simple, jargon-free insights are what you need to be looking for – so keep an eye out for that while picking the best app for investing.

Automation

– Starting investing is not easy, and being regular with investments can often be challenging, especially for beginner level investors. But these days, investing apps in India help tackle this problem by enabling seamless, automated investing. Automated investing apps will allow users to set-up their investing preferences and then carry out said investments automatically on a daily, weekly, or monthly basis – as per the user's mandate. For instance, Round-Up investing and Daily Deposits with Deciml, both are automated investing options.

Costs

– Some investment apps in India charge a small fee to access investing services – others don't. Either option is acceptable, of course, but it is important to know before you sign up whether or not you are paying for making investments through a particular investing app. Other than operational fees, some apps for investing might also levy a charge for withdrawing investments. Knowing these details allows you a buffer and the opportunity to plan your investments with a buffer to cover such costs – so don't hesitate to get clarity on this point before choosing an investing app!
P.S.: the Deciml investment app is completely free for users!
Variety

– Diversification of a financial portfolio helps in risk management (read: if one investment hits a low, there's a chance another one is hitting a high and you're still breaking even!). So an investment app that offers some amount of diversification is definitely a good idea. Having different options also allows young investors to try out different kinds of investments to see which one is helping further their financial goals in an efficient and timely manner. 

Support

– Everyone needs a little help now and then – and it is always easier to ask for help if the person you're asking genuinely wants to help you. Do a bit of research about how the customer support reviews for popular investing apps in India fare – and whether customer support is easy to access through any point of the investment process. Any investment app you pick should be able to address your concerns in an efficient manner – like Deciml's Dot – who is in the app's home screen – easily available and always happy to help! 🙂
The right investment app can be the best friend for your financial goals – if and only if you put in the time and effort to make the right pick! Consider all the factors and be sure to have a checklist ready to find the right investing app to fulfill your goals.
---
Interesting Related Article: "How To Run An Investment Fund Without Risking Too Much"