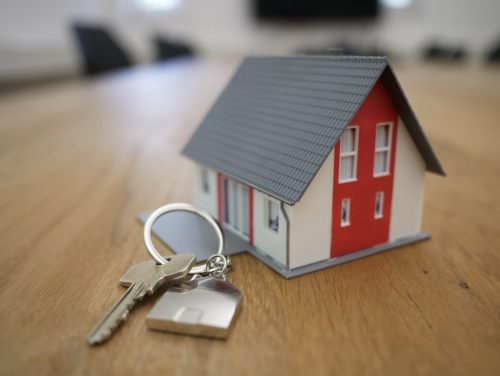 Philadelphia, often referred to as Philly, is a historic city in the northeastern United States. It is the biggest city in Pennsylvania, with a population of nearly 1.5 million. Finding the correct real estate solutions firm is essential whether you need to sell your house quickly for cash due to a divorce, foreclosure, or other situation. Making an informed choice is essential to guaranteeing a simple and hassle-free selling procedure, given the abundance of options accessible. This listicle will walk you through the critical variables when picking a real estate solutions provider who advertises "we buy houses in Philadelphia".
Reputation and Experience
When selecting a real estate solutions company, it's essential to research its reputation and experience in the industry. Look for a business with a proven record of successfully buying houses for cash in Philadelphia. Check online reviews, testimonials, and ratings on reputable platforms to gauge the company's credibility and customer satisfaction. A reputable company will have a strong market presence and be transparent about its services and processes.
Local Market Knowledge
The real estate market in Philadelphia can be complex and ever-changing. Therefore, choosing a real estate solutions company with extensive local market knowledge is crucial. A company familiar with the Philadelphia market will better understand property values, market trends, and legal requirements. Their local knowledge can help you get an accurate and fair cash offer for your house based on the current market conditions.
Speed of Sale
One of the fundamental reasons to choose a real estate solutions company is the ability to sell your house quickly for cash. Timing is critical when you need to sell your house urgently, so it's essential to inquire about the company's average time to close a sale. A reliable company should be able to complete the transaction within a few weeks. Avoid companies that make unrealistic promises or create unnecessary delays, as it can lead to frustration and financial difficulties.
Transparent and Fair Offers
A trustworthy real estate solutions company will provide a fair and transparent cash offer for your house. Avoid companies that pressure you into accepting lowball offers or charging exorbitant fees. It's recommended to contact multiple companies to compare their offers and terms. Look for a firm offering a straightforward and transparent process, explaining all the fees and costs involved.
Flexibility and Convenience
Selling a residential property can be stressful, especially if you have specific requirements or unique circumstances. Choose a real estate solutions company that offers flexibility and convenience to accommodate your needs. Whether you have a property in poor condition, are facing legal issues, or need a quick sale due to personal circumstances, the right company can provide tailored solutions.
Customer Support and Communication
Effective communication and excellent customer support are vital when choosing a real estate solutions company that advertises "we buy houses in Philadelphia". Look for a responsive, attentive company that keeps you informed throughout the selling process. A reliable company will have dedicated staff who are readily available to address your concerns, answer your doubts, and provide regular updates on the status of your sale.
Conclusion:
When selling your house quickly for cash in Philadelphia, choosing the right real estate solutions company is crucial. Consider the reputation, experience, local market knowledge, speed of sale, transparent offers, and flexibility offered by different companies. You can find reliable firms to guide you through a smooth and hassle-free selling process by conducting thorough research and due diligence. Remember, selling your house for cash should provide convenience, peace of mind, and a fair deal that meets your needs.
---
Interesting Related Article: "The Challenges and Limitations of Real Estate Property Valuation"