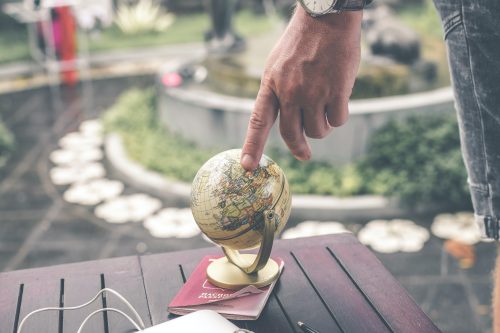 Are you planning to study abroad but have numerous doubts regarding the application process? Finding and choosing a study abroad consultant who can guide you well is a difficult task. There are various factors you must look at, including expertise, services, reviews, pricing, and more. But not all of them are equally important. Read on to find out which factors you must consider while choosing a study abroad consultant in India.
Which country do you aim for?
The first and foremost point to consider while selecting a study abroad consultant is your country of focus. It is necessary to ensure that the consultant you choose is well-aware of the education system, immigration policies, universities, and visa application processes of that country. A few consultants might even have tie-ups with certain universities in different countries; however, it is essential to select one who provides you with an unbiased opinion and guides you to the best of their ability.
Professional Background
A study abroad consultant's professional background and success rate indicate how satisfied other students are with their services. In addition, these factors highlight their placement records, informing you of the kind of universities you can expect to get into with their guidance. In order to attain a clear view of the past records and professional background of a study abroad consultant, you should always browse through their website and read the student testimonials.
Services offered
One of the most crucial factors to take into consideration while choosing a study abroad consultant is the service provided by them. Several consultants offer you a wide variety of services, such as selecting a university, selecting a course, visa process, test preparation, etc. On the other hand, a few will only guide you through a part of the process, whether it be your application process or test preparation, or loan application. You must keep your requirements in mind and choose accordingly.
Financial Aid
When planning to study abroad, managing your finances can be quite a hassle. A top study abroad consultant must be able to help you acquire a loan and/or apply for scholarships. Moreover, scholarships and loans aren't simply handed out to every student; a lot of factors affect the final decision. Therefore, a study abroad consultant must have expertise in helping students make their profiles stand out.
If you're located in the US, filling a FAFSA (Financial Aid For Students Application) is a must. If you are going to apply, make sure to be in the loop with the latest changes regarding Selective Service System and FAFSA eligibility.
Transparency
An essential factor to consider when choosing a study abroad consultant is how transparent they are with you. Whether it be regarding the fee structure or the application process itself, you must know everything that's going on when it comes to your future.
Wrapping Up
The number of students planning on studying abroad is increasing by the day. However, the application processes and visa formalities have always remained convoluted. Selecting from a wide variety of the "best" study abroad consultants can be simplified if you keep the aforementioned factors and your priorities in mind. We hope you find a consultant who will make the application process hassle-free for you. All the best!
---
Interesting Related Article: "Why students choose to study abroad?"