With so many cars available, when it comes to choosing the right vehicle for your business, it can be a bit overwhelming.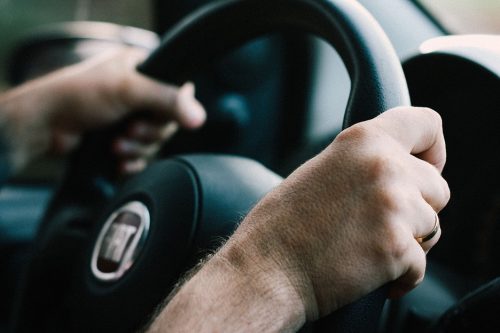 In this article, we break down the process to make it easier for you to find the right car for your business needs.
Should I lease or buy a company car?
One of the first things you need to think about is whether you should lease or buy a vehicle.
Leasing
Leasing is a convenient option as it bundles many of the costs of car ownership into a single monthly payment.
The vehicle is not a depreciating asset for your business, and you can claim the tax back on the monthly leasing costs.
At the end of the agreement, you can return the car without the hassle of having to try and sell it.
However, leasing can be expensive if you cover lots of miles and you need to bear in mind the car is never an asset of your business.
Buying
Buying a car may be the best option if you know you want the vehicle to be an asset of your business. It means you own it and can sell it at any time you want. It also means there are no mileage restrictions, so if you cover lots of miles, this may be the better option.
However, unless you have the capital upfront to buy the car outright, you will need to consider finance. The problem is you will be financing a depreciating asset.
Choosing your business car
When it comes to choosing your business car you may want to consider the below:
Car Brand
Car brands can be emotive, and some people will have a go-to car brand and wouldn't even begin to consider getting any other marque. However, as a business owner, it may be necessary to widen your field, as your business needs are different from your wants.
For example, in some businesses, it is essential to portray a certain image. If this is something you need to consider, you may wish to look at the more prestigious car brands. However, for other businesses running costs, reliability and safety may be of more importance. So opting for a car brand is known for delivering what you need is important.
Affordability
Next up you need to think about affordability. If you are planning to lease, you need to work out what your monthly budget is.
If you plan to buy outright, you need to consider what you can afford outright or through finance.
One way to help your money go further if looking to buy is to look at nearly new cars which may be more affordable.
Nearly new models have usually only be used for test-drives so have few miles on the clock. Plus they generally come well equipped as they have been used to showcase all the latest features.
Safety
Something else you need to consider is the safety of the car.
Many newer models now come equipped with a host of driver assistance functions to help keep you protected on the go. This may include the likes of automatic emergency braking, lane-keeping assistance and traffic sign recognition, to name just a few.
For more information on a specific car's safety, the Euro NCAP website provides comprehensive ratings on a multitude of models.
Reliability
You also need to think about reliability when choosing a car for your business. You need to know that you can rely on the vehicle, and you will face minimal disruption to your business through repairs.
So it is a good idea to research which manufacturers rank well for their reliability and consider which of these will best suit your business.
Road Tax and Insurance
When it comes to road tax, generally the lower a car's emissions, the lower the road tax.
Currently, the best way to avoid paying any road tax is to buy an electric vehicle capable of emission-free motoring. Plus with an electric car, you will also avoid paying any fees to enter low-emission zones.
When it comes to insurance, the costs can vary across different cars and specifications, so it is always worth finding out insurance costs before jumping ahead and buying a vehicle. Bear in mind it is possible to reduce your insurance premium by taking simple steps like increasing your voluntary excess. However, in the event of an accident, you will have to pay out more.
So which car is right?
Ultimately every business has different needs, so the right car for someone else's business won't necessarily be the right fit for your business. So it is always important to prioritize what your business requirements are.
Hopefully, this article has helped to get you thinking about the basics you need to consider when choosing the right car for your business needs.
---
Interesting Related Article: "Cost-Effective Ways To Get The Car That You Want Sooner"