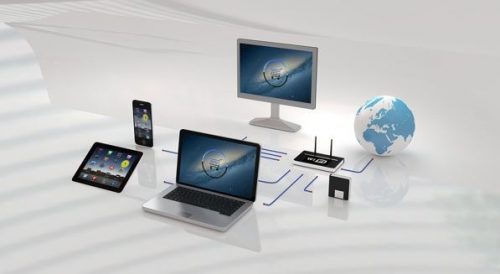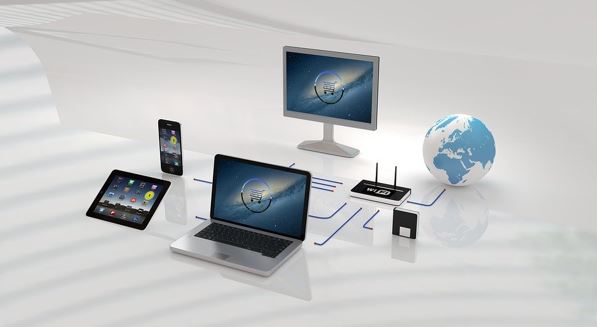 To launch your website on the internet so that people can visit and see it, you need a web host. Web hosting services provide you with resources that help you store and power your website.
Now, there are different types of web hosting services available. Which one of them is right for your business? Let's find that out.
Things to Consider When Choosing the Right Web Hosting Service
There are some factors that determine what type of web hosting service you should choose, like:
Number of websites that you want to host
How much performance does your website need?
Do you want to scale up your website automatically when the traffic increases?
How easy it is to manage your site.
Do you need root/admin access?
What's the price of signup and renewal?
What type of support do you need?
How easily can you get your site online?
How much downtime can you tolerate?
Is there a cancellation policy present?
When selecting a web hosting service, you can check out these factors to ensure that you are investing your money in the right place.
Different Types of Hosting Services
Shared Hosting
If you have a single website that does not need much processing power, we recommend that you choose shared hosting. This web hosting service is extremely affordable and great if you are starting your business.
Here, your website shares the resources with other websites that are present on the same server.
While this saves you a lot of money and resources, it comes with its share of problems. Say one of the websites present in that server suddenly gets a huge traffic spike. In that case, it will consume a lot of resources, and this will cause performance issues in your website.
Shared hosting is great for static websites, small businesses, and startups.
If you have a tight budget, less traffic, and a little bit of downtime won't affect you, then you can pay for shared web hosting services.
VPS Hosting
Is sharing resources with other websites causing you problems? In that case, you need to switch to VPS server hosting.
It stands for Virtual Private Server. Here, a web hosting service allocates some space and processing power that will be used only by your website. It creates a virtual environment using a physical server where your website is allotted some CPU cores and some memory.
In other words, it creates a dedicated server environment within a shared server.
You will be sharing the server with other websites, but the number of websites present on that server will be significantly lower than shared servers. Plus, any traffic spikes in someone else's website won't affect your uptime.
The coolest thing about virtual private servers is that you can customize them in any way you want. Besides the customization, there are many other benefits to using VPS Hosting. If you are looking for a web hosting company that provides you highly customizable virtual servers at the lowest prices, look no further than Scalahosting.
You will get managed VPS servers that are faster and much more secure compared to shared hosting. On most of their plans, you can host unlimited websites and emails. Their VPS servers are always maintained and extremely easy to set up. Plus, you can consult with their experts to get your website up and running in a few minutes.
There are more than ten enterprise-grade data centers all around the world, so you never have to worry about server latency. They have excellent website migration services for free, plus they would verify whether your websites are running smoothly or not.
As for security, Scala Hosting provides its own SShield that provides real-time protection to all your sites and can block 99.98% of web attacks.
Hosting and managing your site also becomes extremely easy with their SPanel.
They have some preset hosting plans that you can choose from. Or you can create your customized VPS where you can allocate as much core, RAM, and SSD space as you want.
If you run an established business or an E-commerce site that consists of multiple sites and pages and has large traffic, investing in a VPS hosting service provider will be the best option.
WordPress Hosting
If you are looking for web hosting services, then you surely must have heard about WordPress. After all, it is one of the most popular web hosting services around the world, and about one out of five websites use WordPress today.
If you own websites that use CMS powered by PHP, then WordPress is your best option. The devs always make efforts to optimize WordPress, and they have additional layers of security to protect you from web attacks and data breaches.
WordPress not only hosts your site but also provides you with a platform where you can build your site, create content, and publish them on your website.
The best thing about WordPress is that you can add plugins and extensions of different websites and services, which makes your life a whole lot easier.
WordPress hosting is a great option for people who own a personal blog website or someone who wants to open a small website for startups. They have good server uptime and come at a pretty affordable price.
Dedicated Servers
If you want a server that belongs to you, and only your websites will run on that server, getting a dedicated hosting server is the best option. If you have the money and resources required, then this can be the best web hosting method available.
Here, you don't share resources with any other websites. Plus, you can keep your server somewhere nearby. This ensures that your server has 99.99% uptime rates, and your websites will load a lot faster.
Having your own server is best if your websites have more than one million visitors a month.
Owning a dedicated server to host your sites can be expensive. There are renting or buying costs, maintenance costs, and many more. Plus, if you don't outsource the work, you may have to manage the server by yourself.
However, these dedicated servers can provide you the best user experience you can get. You will never have to worry about traffic or downtime, plus you can host as many sites as you want and will get faster response rates.
Dedicated servers are best for large E-commerce websites, established businesses, websites with high traffic, and people with lots of websites.
Wrapping Up
Choosing the right web hosting service can be confusing, especially if you are new to this field. Choosing the wrong web hosting service can seriously backfire, and you may lose a lot of money. So, it is crucial that you choose the right web hosting service for your site.
---
Interesting Related Article: "What is web hosting and how does it work?"