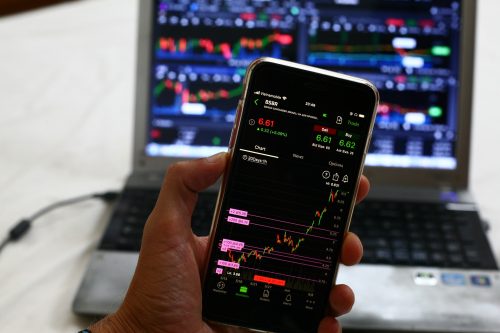 Investing can be a lucrative source of income, but you need to understand the market completely and come up with a logical strategy. There are thousands of stock investment opportunities every day, which can be difficult to keep track of. However, thanks to the rise of accessible trading platforms, all you need to do is filter the available opportunities depending on your chosen industry and wait for the perfect investment. Below, you will find useful insights on how to choose which stocks to invest in.
Goal Setting
Before doing anything, you need to decide on your goals. Doing this will help to keep you grounded and may dictate the types of stocks you invest in. Are you looking to make a full income, trying to put money away for that dream holiday, or attempting to safeguard your retirement? There are countless motives for investing in stocks, and they will determine your strategy.
Matching Strategies to Goals
Some investors are trying to increase their initial investments and turn a significant profit. If this sounds like you, you will need to monitor and invest in startup companies or those in growth periods. This type of stock is fairly volatile, meaning there's a high reward alongside plenty of room for loss. You can track risky investments by checking a list of high volatility stocks.
If you're investing in stock as a means of supplementing your income, you will be searching for stocks in businesses that pay out regular dividends. Typically, you will be tracking low-growth industries like real estate and energy.
For those of you looking to preserve your wealth, you're best-off investing in blue-chip companies. These types of businesses are stable and will even last out during times of social unrest. The most common blue-chip businesses are McDonald's, Amazon, Coca-Cola, Costco, Facebook, and Walmart — essentially, any business that's well-established and unlikely to fail.
Monitor Markets
After understanding the type of investor you are, it's time to put in the research hours and learn about the markets. To do this, you will need to keep updated with the latest news from prominent publications and online blogs. If you're reading other people's articles, remember there's likely heavy bias. Therefore, you should use blog posts as a potential foundation before researching the raw data.
Home In On an Industry
Once you've spent time investigating the market, decide on the industry to follow. Doing this will narrow down investment opportunities and allow you to carry out industry-specific research. We suggest setting up alerts for credible publications within your industry, allowing you to keep up with the latest news. Further, within your trading platform, you can filter out stocks by industry. After this, you can set out parameters to get notifications when certain stocks hit your chosen criteria.
Follow Corporate Presentations
All of your research will lead you to investor presentations, which are watered-down versions of a business's financial statements. Having access to this information will allow you to make a more accurate prediction, which means higher opportunities for successful investments.
Make a Decision
The research journey above will take you to decision time, which is why many investors spend so long investigating. Just because you've carried out research, you don't have to buy the stock. After all, if you say no, you may have saved yourself considerable losses. Whichever decision you make, it's important not to be guided by emotions if your investment fails, or if a missed investment turns out profitable.
Choosing stocks involves plenty of research and reading. You're investing cash assets, which means it's worth spending time on coming to well-informed market predictions.
---
Interesting Related Article: "Steven Lacaj Private Equity Investment vs. Public Market Investing"