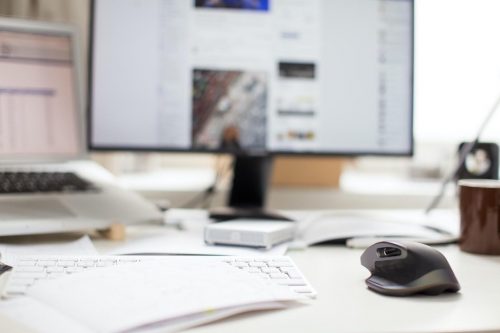 A functional website keeps you connected with your clients. Moreover, a robust website can increase the number of patients who visit your dental office, but a weak one can work against you. Therefore, choosing the right web designer is vital if you intend to design a website for your practice.
Determine your goals
A good online website benefits your business in numerous ways, and this is why most people hire Dental SEO Services CA. However, your key goals will enable you to determine which dental designer company you will deal with. If your main goal is to create a local website with your contact name and logo, you can engage a local web designer.
Again you'll need more than simply a website designer if you want your website to draw new patients to your business. Also, to get a great page that meets all aspects of web marketing, you should go for a web design expert. Such professionals will help you significantly expand your online presence. 
Understand the types of providers
Knowing your objectives will help you choose the right kind of business. There are three basic categories of dental website providers that include; 
Typically, you can find a local designer like this through a recommendation or online research. The designer has many reviews, from merchants to several businesses. These providers can create stunning websites. However, they don't major in one field and may not have enough experience in the dental field.
Dental website product provider
There are certain parallels between the product provider and the designer. They offer a product but not a continuous service. The fact that the product provider specializes in creating websites for dentists is a significant advantage over hiring a designer. They can make your website's design, and they might even create some of its content and perform some on-page SEO.
Dental website service provider
The service provider is your most fantastic option if you're looking for an integrated platform to generate the newest patients possible. They offer client layouts, have a long-term marketing strategy, and are industry experts in the dental sector.
Additionally, by focusing on the dental industry, service providers can gather essential data about what succeeds and doesn't. The company's capabilities extend beyond website development. They offer a full-circle approach to attracting new patients and fostering relationships with current ones.
Cost
Choose a web designer who fits your budget because they are available at many price levels. However, don't let cost be your only consideration while looking for a web designer. You must remember that quality costs money; therefore, you shouldn't hire someone with too low a rate. 
Experience and expertise
A skilled web designer has the knowledge and experience necessary to design a website that works well and looks fantastic. Additionally, they are capable of optimizing your website for search engines, ensuring that the most significant number of people can view it. 
Bottom line
You don't have to dread finding that responsive, results-driven website provider. You can get the new dental office website you've been wanting from the website provider who will best help you accomplish your unique goals by following the above tips.
---
Interesting Related Article: "How to Start a Dental Practice – A Step-By-Step Guide to Success"