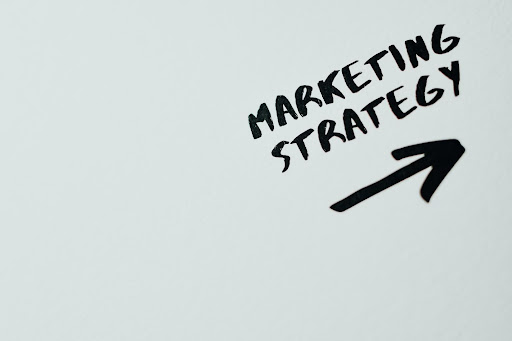 An editorial calendar is more than just a schedule of content. It's an implementation of your company's content marketing strategy to be delivered through different channels like blogs, email newsletters, or social media over a specified time.
Many companies focus on the logistics of their editorial calendar ignoring strategic elements such as who needs to be included in creating the calendar, identifying goals per quarter, brainstorming topics, planning for flexibility, and measuring results to determine the success of your plan. But before we delve into steps of creating editorial calendars, let us define what it is and why you need it.
What Is an Editorial Calendar and Why Do You Need It?
An editorial calendar provides planning and organization to content creators. It's also a virtual workflow that allows content creators to coordinate tasks from assigning a project to its deadline. Editorial calendars can help you better understand projects, hold your team accountable, and ensure that there is inclusion during important steps and procedures. Editorial calendars will also save you from stressing about deadlines and expectations and act as a central place for tracking different projects.
Creating an editorial calendar is less complicated when you have a plan in place. First, you need to determine which tools you'll use. For better results, you may need a combination of tools such as Google Docs, Excel, Trello; and paid tools such as airtable, Monday.com, Asana, or Brightpod. Once tools are in place, create a content backlog which is a list of content ideas for easy viewing and tracking.
Come up with a simple content strategy that covers all bases and schedule content for a month or use Google calendars to schedule content for up to six weeks. If you're just getting started, get a few articles ready for publication and choose a schedule of 4-6 weeks. Keep checking with your team to ensure that the editorial process you created is working for everyone.
Steps to Create Your Editorial Calendar
Companies are investing time and resources to make sure that they get it right with content marketing. Individuals and any New York marketing agency unanimously agree that content is king, and are tirelessly striving to implement content marketing strategies that educate and convert consumers. So, what are the steps to follow when coming up with an editorial calendar for your content?
Establishing business and marketing goals

– Think about your business and marketing goals and the role content will play in achieving them. Narrow down to your primary goals for the quarter to get a clearer view of the content types to create and topics to focus on.

Look at potential topics and content marketing strategy

– Think about a topic that can lead you into creating a content marketing strategy that aligns with your business expectations. Have goals that are attached to the core topic you will own on a Google search engine results page.

Content research –

Look for places where you'll draw content from. Your company has wonderful people with interesting perspectives on topics and hence they can make good internal content sources. You can also hire freelance writers, New York marketing agencies, and other partners to create more content for your brand. Purpose to do more research by analyzing content online and developing strategies based on your conclusions.

Content planning and scheduling with focus on customers –

When creating content, you need to understand who your customers are, and what they would think and say. Develop a customer persona to help you think past simple demographics and effectively analyze what they value and how they make decisions.

Results monitoring and optimization –

Your content marketing goals provide you with metrics to gauge the success of your editorial calendar. The aspects to monitor include brand awareness, lead generation, optimization. Metrics of SEO comprise links earned through published content by guest writers, traffic earned from organic search, and rankings from your targeted keywords.
Mistakes to Avoid While Developing Editorial Calendars
Many articles have been published outlining ways through which you can come up with a powerful editorial calendar. If you've created an editorial calendar that didn't work for you, perhaps it's time to reboot the process and ensure you avoid common mistakes like lack of focus, lack of a promotion plan, having tons of content with no context, and having a calendar and not using it.
To avoid these mistakes, make sure that you know why you are creating a blog in the first place and why your readers would want to read it. Stick to one idea bank and create a promotion plan that you can follow through.
---
You may be interested in: Tips for Running a Successful Academic Journal