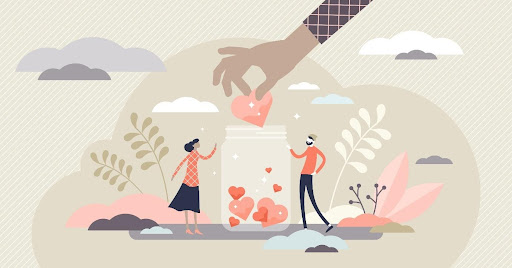 First dates are always exciting! As much as there is a dopamine rush, confusion comes with how to dress for your first date. 
There are certain things that should be in your mind while dressing up. You surely do not want to go all out but at the same time, you want to look effortlessly beautiful. No worries! We have got you covered. And know that it's okay to fail at dating, it's a learning process and you never know when you'll meet your soulmate. 
Here are certain outfit ideas that you can choose from to wear on your first date.
How Can You Dress Up for Your First Date?
1. Jumpsuits
If you are in a hurry and not really sure what to choose from your wardrobe, jumpsuits are the easiest option to go to. You can just slip on a comfy jumpsuit for a casual date. You can go for lighter colors if you are just going for a day brunch. However, if it is a date night, you can go for an all-black jumpsuit and pair it up with a denim jacket.
2. Floral Dresses
Dresses are the easiest to style, especially when you want to look effortless. The best thing about floral dresses is that they look good on all body types. If you are not so comfortable with short-length dresses, you can go for a midi dress. So, you can wear a floral dress and pair it up with high heels and minimal accessories to amp up your look.
3. Jeans With a Cute Top or Tee
If you are to go for a simplistic lunch date, then this outfit is a good choice. You can go for your favorite well-fitted jeans. Then, you can style your jeans with a cute crop top or an oversized cropped t-shirt. 
To amp up your outfit, you can style it with a cute pair of earrings. You can stack up some bracelets or a watch. If you are willing to wear a necklace, make sure it is a minimal one. However, make sure to not go loud with your makeup. You can wear nude lipstick, whatever best suits your skin tone. For shoes, you can wear sneakers for a casual yet chic look.
4. Bodycon Dresses
A bodycon dress is a classic and bold outfit choice. If you have a fancy date night and you want to look ravishing, you can surely wear a bodycon dress to flaunt your curves. You can opt for bold colors. Bold colors will go really well for a night set-up. You can even go all out with bold lips, strappy heels, and a pretty shoulder bag.
5. Tank Top With a Skirt
If you want to go for a boho look, then this outfit is an amazing choice. You can keep your makeup minimal and let your outfit do the talking. You can style the outfit with a favorite jacket of yours and wear junk jewelry for an aesthetic look. Pair with high heels or pumps to complete your look.
6. Leather Pants
If you have a date on a winter evening, leather pants are good to go. You can pair up your stylish and well-fitted leather pants with a cute blouse. Don't do much with the accessories. Just go with your statement earrings and carry a mini purse with sleek boots.
Final Note
No matter what your outfit is, remember that your confidence is what matters the most. Be confident of who you are when dating, and enjoy your time out there!
 You can plan your outfits in advance and make sure they are well-fitted to complement your body type. Keep your makeup handy for a quick touch-up and wear that bright and beautiful smile on your face.
---
Interesting Related Article: "Men's Styling Guide: How to Use Your Appearance to Make a Good First Impression"