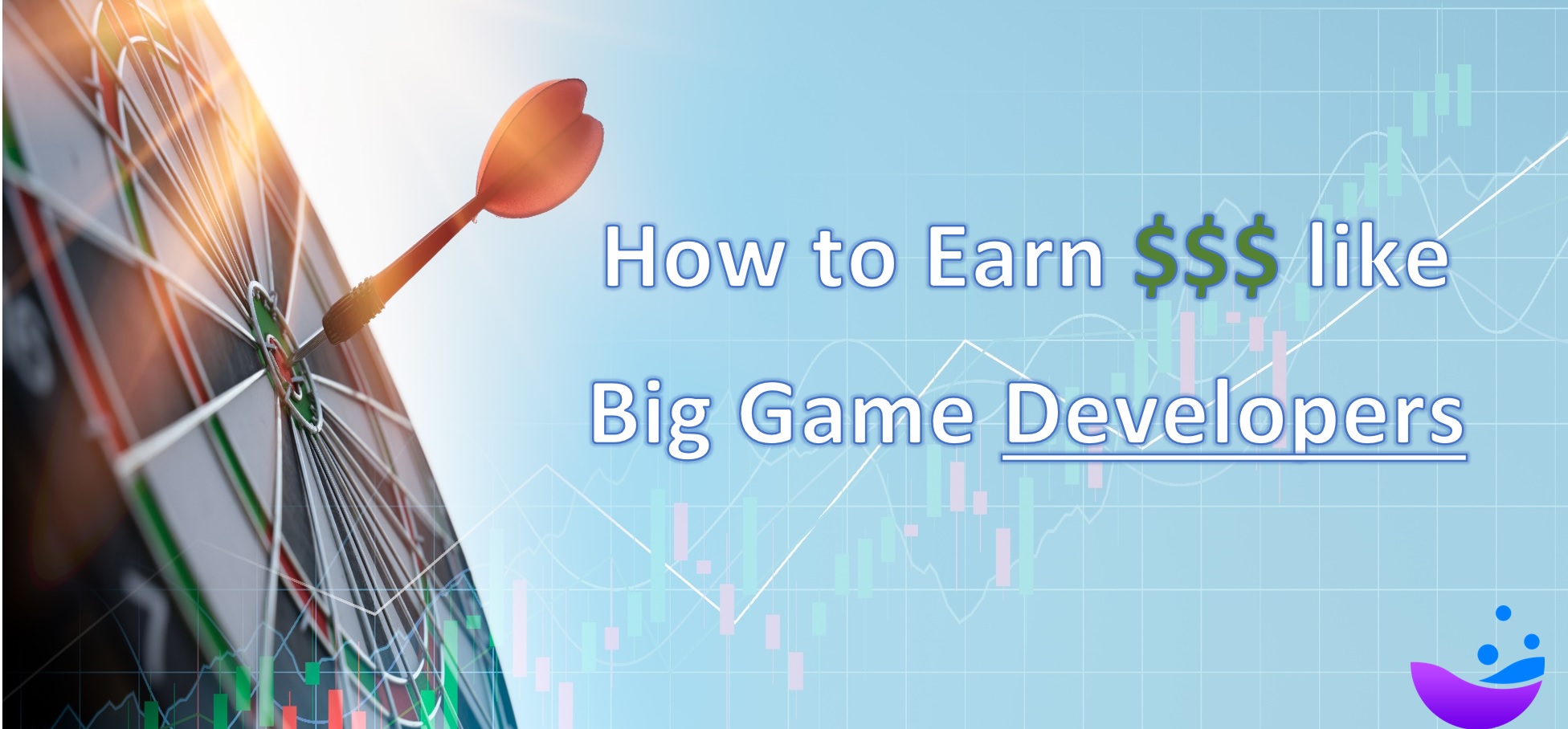 "Supercell's revenue for 2021 reached $2.24 billion, a 45.3% increase year-on-year"; ….. so read the headline. 
The headline reminds me of two things – How big the game industry is & how few but BIG game companies gobble a large portion of the revenue pie. 
This Stock trading week has been a Week of Game Developers – Zynga, Roblox and Supercell (Finish Yearly reporting) did report their earning. To give the reader a background  
Supercell is a big game developer based in Finland. Each of Supercell's five games that have had full global releases — Hay Day, Clash of Clans, Boom Beach, Clash Royale, and Brawl Stars — have been downloaded over five billion times and each has generated over $1 billion in revenue since their launches. 
Zynga is a global leader in interactive entertainment with a mission to connect the world through games. With massive global reach in more than 175 countries and regions, Zynga has a diverse portfolio of popular game franchises that have been downloaded more than four billion times on mobile including CSR Racing™, Empires & Puzzles™, FarmVille™, Golf Rival™, Hair Challenge™, Harry Potter: Puzzles & Spells™, High Heels!™, Merge Dragons!™, Merge Magic!™, Toon Blast™, Toy Blast™, Words With Friends™ and Zynga Poker™
Roblox is an online game platform and game creation system developed by Roblox Corporation. It allows users to program games and play games created by other users. Created by David Baszucki and Erik Cassel in 2004 and released in 2006, the platform hosts user-created games of multiple genres coded in the programming language Lua.
So here are some financials (available for the public)
2020 Financials 

Roblox

Zynga

Supercell

Revenue 

1.92 billion

1.98 billion

1.48 billion

Gross Profit

1.42 billion

1.16 billion

463 million*
2021 Financials

Roblox

Zynga

Supercell

Revenue 

923 million

2.80 billion

2.24 billion

Gross Profit

683 million

1.79 billion

852 million*
So here is one assumption I am going to make – 2% of game developers contribute for 40% of the revenue. The rest are monetized through other means. So, what are the other ways these Game giants make money
One of the most commonly used monetization methods is the application of in-app purchases (IAP). This method is usually found in casual gaming, where players get to pay for upgrades, additional gameplay material, and certain bonuses.
Drawing traffic to other Apps/Channels
In certain cases, the app itself can represent the advertisement. It can practically be used to transfer traffic from various visitors to a specified landing pages, secondary apps, or other profit sources.
All the pop-ups, Banners, Pre-Roll Video Ads, and similar promotions fall in this category. It's the number one revenue generator for the free app market. There are various AD PLATFORMS that can provide the services and help boost your apps income quite significantly. 
As we mentioned before, great way of "hooking-up" your new users is giving a free app that provides additional options and features for a certain price. There are countless examples of various freemium apps and games that provide limited features in their original free form, but quite a number of users choose to pay for additional features, even monthly subscriptions, and similar fees. 
Reward Video advertising has created a great way for game developers to monetize the 98%'ers who would likely not pay for the game. There are various ways developers can implement Video ads in their games; forced, unforced, voluntary, involuntary types and so on, and all of those carry their own pros and cons. 
To conclude, while a $2.4 Billion earning is far fetched for most, any game developer can earn a decent living by carefully planning monetization strategies, use a mix or monetization tools to make sure you have a decent chance of making a successful and profitable app.
---
You may be interested in: Top 5 Mobile Apps for Industry Insiders to Keep an Eye on in 2022