Customer experience is of paramount importance. As we step into these uncertain times, we need to take a closer look at the lessons learned during the pandemic. Even though businesses faced tough times, customer experience was never compromised but rather adapted to the changing circumstances. Different avenues came into existence to satisfy customer needs.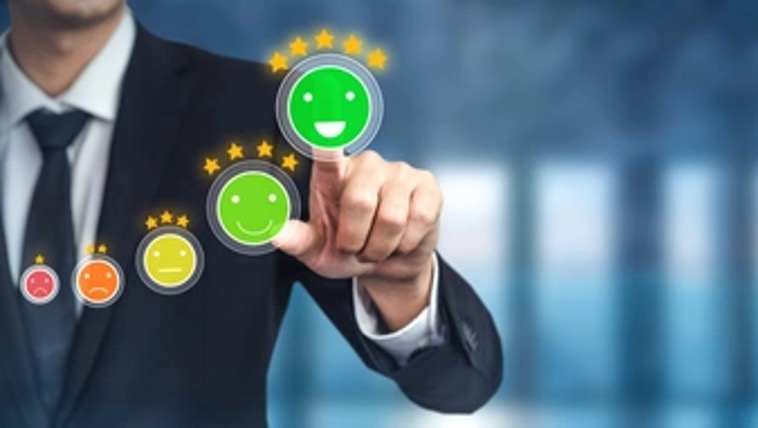 Physical interactions were replaced by virtual meetings as businesses quickly transitioned to the online world. This increasing online presence made it easier for customers to connect with businesses across the globe. In fact, many businesses began joining in on social media trends and reaching out to customers with new offerings. However, the drastic shift in consumer behavior requires businesses to take more efforts than simply being present in the cyber world.
One of the best ways to truly connect with your customers is personalization.
Personalization, when done right, can help you gain an edge over your competition, and in 2021 it's essential to deliver a consistent one-on-one customer experience to make your people feel valued. In fact, this is especially crucial for small and medium businesses, as catering to changing customer needs and tailoring offering at the right time can make the difference between a business that wins the limelight and one that is forgotten.
Is Customer Service the most critical factor in delivering great CX?
While customer service is essential, it is not the only parameter to create a powerful customer experience. You have to know your customers, their needs, preferences, and what draws their attention.
All of this comes together to help you create an experience that resonates with your customers. In fact, a single instance of a positive customer experience can result in increased customer satisfaction, retention, and even new customer acquisition.
Why personalization?
Customers love feeling valued. As businesses invest in delivering great CX, customers don't just expect to get the best experience, but rather demand it.
Showing customers that you're paying attention and that you care can be all you need to inspire brand champions.
In a world powered by technology, choice has become imperative when it comes to making buying decisions. Businesses that offer their customers the comfort of flexibility with regards to every aspect, from access to payment, are the businesses that will thrive.
However, offering customers a flexible and personal experience is not an overnight process. Optimizing personalization requires constant research, data collection, analysis, and implementing the valuable insights.
That's why you need to create an omnichannel experience, making it easy for customers to connect with you and access your business, wherever they are. Being present across every platform also creates a sense of trust and authenticity.
Regardless of who visits your website – whether it's a reseller, an existing or new customer, or even just a visitor – businesses must do everything in their power to better customer experience. By being present, aware of market demands and preferences, and compiling customer information to provide a customer experience, businesses can cater to their visitors with relevant suggestions and even respond to concerned customers by understanding their purchase history. The focus here is to connect with customers across all channels.
Once you understand just what your customers want and deliver superior, reliable experiences, customers will also be willing to share more information and engage with your brand to help improve experiences, thus promoting tailored CX strategies.
What is Customer Engagement? 
When you personalize the customer experience and deliver value, you will also increase the recall rate for your brand, setting the foundation for a long-lasting relationship with your customers.
Customers that view you favorably are more likely to engage with your brand – responding to polls, looking forward to new releases, participating in publicity, and more.
However, customer engagement goes beyond acquiring data to keep a track of what your they prefer. It's about creating an efficient and interactive customer experience over time by constantly updating your processes to ensure you continue to resonate amongst your target audience.
What is a Customer Experience Mechanism? 
The customer experience mechanism is the process you have in place to understand experience gaps, address concerns, and monitor feedback trends to deliver enriching interactions.
The consequence? Positive experiences that lead to more positive actions – here's how:
Customers who love a brand are more likely to make a purchase again from that brand.
Customers who make a repurchase are more likely to trust that brand.
Customers who are happy with a brand will be more likely to invest in a company product or service immediately after the launch (with less or no reviews)!
Customers who have outstanding customer interactions with a brand are more likely to forgive them for smaller mistakes or even a first bad experience.
Customers who rate a company's products or services as excellent will usually refer it to their friends and family and build brand value.
By investing in customer experiences, you will inadvertently spur the process of creating more positive experiences – and who wouldn't want that?
How to Improve Customer Experience
At the very heart of customer experience is the focus on listening, responding, and delivering value. Here are the best ways to improve your customer experience in 2021
Turn to regular customer feedback:
Customer feedback is crucial for any organization to improve its offerings. Customer feedback generally consists of issues, ideas, and other relevant data shared by customers about their interactions with the brand.
The information is analyzed and converted into meaningful insights to draw conclusions that can help drive business changes to create a stronger impact on customers.
These are usually conducted in the form of online surveys, email forms, polls, social media interactions etc., to capture the most responses.
Balance automation:
The best customer experiences go beyond data to truly strike a connection, creating experiences that resonate with customers. So, while investing in automation and technology, it's essential to not go overboard. Instead focus on creating a platform that is easy to use for all customers – even those not very technologically adept – enabling them to reach out and connect with people, especially for more complex concerns.
Appreciate customers:
Who doesn't love feeling valued and appreciated? Express gratitude towards your customers – whether it's in the form of regular offers, special coupons, or even just a thank you message conveying the sentiment.
This is a great way to show customers that you care, reinforcing loyalty and increasing retention. It is also a great way to create a strong connection with your customers, helping your brand build credibility and setting the base for a strong legacy as you increase brand value and recognition.
Reduce resolution time:
Nobody likes to wait, especially if it's a disgruntled customer who has just had a bad experience. And it's even worse when concerns go unanswered owing to an overload on the customer service executives.
When a customer reaches out to you, every second counts. Hence, it's essential to focus on time to resolution.
By reducing the response time and encouraging quick resolutions, you not only increase the customer satisfaction rate but also improve overall experiences, spot red flags before the snowball into larger problems, and promote a more efficient customer experience process.
Build a loyal customer base:
Exceptional customer experiences have the power to increase retention (and improve the average customer lifetime value) for your organization.
After all, acquiring new customers costs more than retaining customers. So, invest in building loyalty by engaging your current audience.
Your CX program has a significant impact on your customer retention rate. Go the extra mile to show customers they matter to you, offer valuable complimentary services such as training about product usage, product installation, etc., and focus on meeting expectations.
Promote Social Proof:
Online reviews and feedback are very effective in influencing a customer purchase decision. When given the choice between a brand that has positive reviews and one with no reviews – you're more likely to choose the former. It's the same with your customers.
So, incentivize reviews and encourage social proof. However, keep an eye on negative reviews since these can be a strong deterrent. Instead, rapidly respond and address concerns to improve experiences (and transform reviews).
Moreover, it's always a plus to have numerous reviews across various platforms and third-party review websites. This elicits trust while also increasing brand visibility, encouraging more customers to reach you in the process.
Conclusion
No matter what product you sell, you are in the customer experience business. CX has become the new battleground across industries as start-ups and MNCs strive to deliver experiences that promote loyalty.
It's always a good practice to listen to your customers, help them with queries, create a seamless process for sales and purchases, and encourage follow-ups to understand and improve the customer journey.
Customer experience is also about ensuring that you create enriching and valuable interactions, promoting satisfaction at every touchpoint. So, as you set about creating a robust customer experience strategy, ensure that you keep prospective and loyal customers at its very core.
---
Interesting Related Article: "How online ordering for restaurants improves customer satisfaction and increases efficiency?"