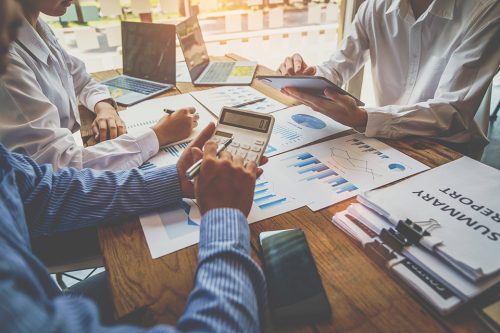 The one thing that everyone needs for starting a new chapter of business in life is capital. You may use the funds you have saved all your life. You may even use the inheritance you had from your parents. All said, there are plenty of areas from which you can make money. Money builds money. However, what choices or decisions you make with money will show later when you sit with the balance sheet at the end of the month. 
This is where you will need an investment advisor for small businesses from a company like Pearl Lemon Invest. They have many investment advisors on board and can share their information per your requirement. They also deal with forex trading and use an algorithm-based platform to give you the best insights before investing. 
The Challenges of Being a Small Businessperson
Struggles with Poor Credit Score 
Not everyone indeed has a great credit score. While many financing firms do not take that much caution while lending money to small businesses, many do! Some firms set a benchmark for credit scores and will not lend to anyone with a lesser score. 
Not Much Idea about the Money Management 
You become an entrepreneur because you have an idea on how to sell the product. But you may not have that great an idea on how to use the profit and turn it around for further investments. This is where an investment or financial advisor can come in to help you.  
The Volatile Market 
As a new businessperson, you may still be a novice. You may not know anything more than selling your product. But you will never profit if you intend to make more money instead of just keeping it in the market. Some people fear the volatile or risky stock markets. But if you have an investment advisor on board and in your speed-dial list, you will never make any mistake. Just consult with them and discuss the best companies and the rates. Then you buy or sell those shares, and there will be not too much of a risk. 
The Best Solution- Hiring an Investment Advisor
Investments or re-investments are the base for any money-making trick in the book. So, you need guidance, whether forex trading, bitcoin trading, or share trading. Having an investment advisor will not just guide small-scale entrepreneurs but also prevent you from making any mistakes. Portfolio management is also an area where you might need help. The advisor will help warn you about the critical areas and encourage you to take the right steps. 
These days, there is a need to diversify portfolios to ensure less loss. This is what we saw during the pandemic times too. We can see now and more now that the markets are open and functioning globally. So, hire the best investment advisors who will advise you as per your financial capability and not overburden you. 
---
Interesting Related Article: "Plan Your Personal Finances in 8 Easy Steps"