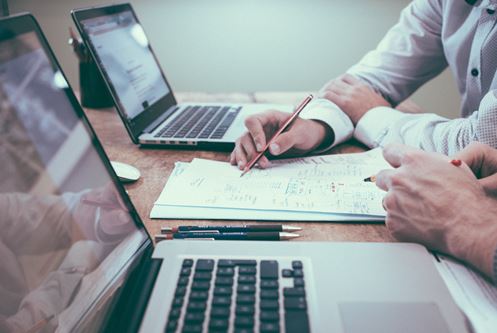 Years ago, people visited their high streets and town centres when they were in need of specific products or services. Nowadays, they turn to the internet. If you do not have a presence on the internet then there is no way for you to reach consumers.
The most effective way of establishing yourself on the internet is by marketing your business. Marketing is by no means easy though. In fact, it is something that can take years of practice to excel in. This post will simplify things for you, telling you how you can find a good marketing consultant.
SEO
Knowledge of SEO or search engine optimisation is something your chosen marketing professional needs to have. Without SEO it's impossible to achieve a high ranking on Google or any of the other search engines. If you are unfamiliar with the concept, then SEO involves manipulating search engine algorithms so that target websites appear higher than their competitors in SERPs, or search engine results pages. Most marketing experts would agree that SEO is the foremost strategy in the digital area. Nearly every business utilises it somehow, from the small to the very large. Finding an SEO and digital marketing consultant shouldn't be particularly difficult for you to do when you consider SEO's importance and significance. Make sure that the person you hire has a portfolio showing their years of experience in the field. An inexperienced SEO professional can be a waste of time and money.

Reviews
Many people consider Google Review to be the digital world's town square. It is where people congregate to share experiences they have had when purchasing products or services from businesses, online and in person. Trust Pilot is another site that's used by people to share experiences that they have had. Before you do business with a company, make sure that you read its reviews. A company's reviews can tell you a lot about them and help you to decide if they are the right one for you. Make sure that you prioritise reviews posted on other sites, as on-site reviews tend to be exaggerated.
Reputation
Reputation is another consideration to make when you are looking for an SEO expert. Bear in mind, most SEO experts have articles written about them on independent blog sites. If a so-called professional doesn't have any guides or articles written about them, it is a clear indication they are not as professional as they might like you to think that they are. Conduct a little bit of research into your chosen professional and see if there are any independent posts authored about them that you can use to get an idea of what working with them is going to be like.
Price
Price is something else that you need to think about. Obviously, hiring an SEO professional is not cheap. No matter how inexperienced the SEO expert you're hiring is, the prices are more or less all the same. When you are searching for somebody, assuming you are on a budget, try to find somebody who offers payment plans. A payment plan will allow you to break down the cost of the services that you are using into monthly installments. Paying over a period of months is much easier than paying for everything at once.
Other Services
Most of this post has focused on SEO marketers, although you can use the tips and guidance given so far to find more or less any kind of marketer. However, while SEO is indeed very useful, there are other specialist forms of marketing that you can utilise too, like influencer marketing. Spend some time sitting down and thinking about your business's strategy (and create one if you do not already have one). Thinking about your strategy will help you to devise one that is based on logic and sound judgment. You can of course also hire a consultant to help you create one. When you have a strategy you can then begin looking for marketers, as you'll know what you are looking for.
Friendliness
One last thing to think about is your chosen marketer's attitude. You obviously need to hire a marketer who's friendly and polite. As you will be working very closely with your chosen marketer, they need to have a good attitude so that all of your interactions with them are comfortable, pleasant ones. Make sure that you do not hire somebody who is disgruntled or who does not have very good customer service skills.
Marketing is a business essential. Without it, achieving success is almost impossible. You can use the instructions given here to find a marketer who is professional, friendly, and affordable. Make sure that you consider each point carefully so you can approach marketing methodically.
---
Interesting Related Article: "Marketing Data in a Digital era"