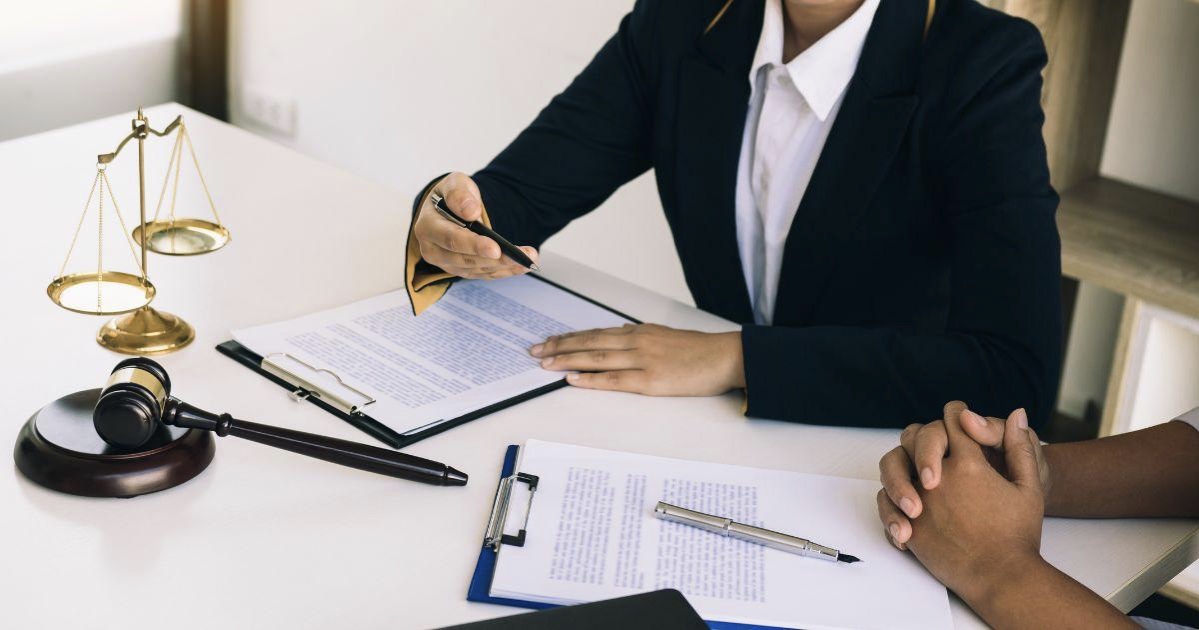 For anyone who has been injured in an accident and is considering making a personal injury claims, it is important to know the best route to take when looking for legal representation. One option that is becoming increasingly popular is to work with a 'No Win No Pay' lawyer. This means that there will be no upfront costs and the lawyer only gets paid if they win the case.
What is a "No Win No Pay" Lawyer?
When looking for legal representation, one of the most important decisions to make is how to pay for your legal case. Many people are drawn to lawyers that offer a "No Win No Pay" arrangement, meaning if the case is lost, no payment is owed. Finding such a lawyer can be tricky and requires careful consideration of all options.
It's advisable to begin your search by speaking with family members or friends who have used lawyers in the past. Ask them about their experience and if they know anyone that offers a "No Win No Pay" service. 
It's also important to research potential lawyers online and read reviews from previous customers. Check out each lawyer's website for details on their services and fees, as well as any available discounts or special offers they may have available.
Research Potential Lawyers 
You can begin your research by searching online for lawyers in your area that offer a No Win No Pay service. You should also call the local bar association to inquire about lawyers specialising in this type of service. 
Once you have found a lawyer that will work with you on this basis, you can begin to discuss your case with them. You should be able to get a good idea of what they think your chances are at this point.
Make Contact and Ask Essential Questions 
Once you have found a lawyer that offers this type of service, you will need to contact them and ask a few essential questions. You should ask them how much they charge for their services and whether they offer special discounts. 
You will also want to ask them whether they have any experience when it comes to fighting child custody battles and if they have ever helped anyone win their case. The more questions you ask, the better idea you will have of what type of lawyer would be best for your case.
Understand the Legal Fees & Contracts 
Before you decide which lawyer you would like to work with, you will need to understand the fees and contracts they offer. Some lawyers will charge you a flat rate for the whole process, while others will charge you an hourly fee. The former is preferred, though both options are fine.
Make sure that the lawyer has a good reputation and has lots of experience in this field. This can be done by asking around and reading reviews. When you decide which lawyer you would like to work with, you will need to understand the contract before signing it.
Ask for References 
If you have a friend or family member that has used those lawyers in the past, ask them for references. If not, you can call their office and talk to an associate of theirs. If you get a good feeling about the attorney, go ahead and schedule a meeting. If your gut tells you that the lawyer is not right for you, trust it and move on.
Make sure that your lawyer knows everything that is going on with your case. You should be able to get in touch with your lawyer at any time. If you are not able to contact them regularly without feeling like they are ignoring your calls or emails, it may be time to find another lawyer.
Consider Your Comfort Level 
Lastly, you should consider how comfortable you are with your No win no pay lawyers. This is important because you will be spending a lot of time together during the course of your case. You need to be able to trust that they have your best interests at heart and want you to win as much as you do. If you don't feel comfortable with your lawyer and their staff, you should speak with someone else. 
If you are charged with a crime and need to hire a criminal defense attorney, you may have already started researching lawyers in your area. You should speak with several different attorneys before deciding who will represent you.
Conclusion: 
The decision of how to pay for legal representation is a crucial one. People who are looking for legal aid should consider all their options and the pros and cons of each route. No Win No Pay arrangements may be attractive, but they can also lead to significantly higher fees if you win your case. It is important to do research and seek advice before deciding on paying for legal representation. Ultimately, it is essential to choose the best option that works for your circumstances.