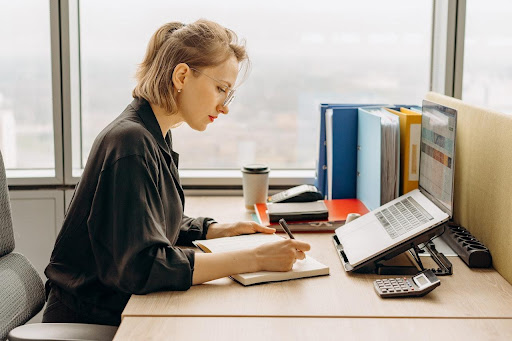 Finding the right office space for your business can be a challenging task. With so many options available, it can be difficult to know where to start. But by considering your budget and needs, you can narrow down your options and find the perfect space for your business in The Square Texas Tower.
Define Your Budget
The first step in finding an office space that fits your budget is to determine what your budget actually is. This will help you narrow down your options and avoid wasting time looking at spaces that are outside of your price range. Consider factors such as rent, utilities, and any additional costs, such as parking or internet service. It's important to have a realistic budget in mind, as you don't want to overspend on rent and leave yourself with limited resources for other business expenses.
Assess Your Needs
Before you start looking for office space, it's important to assess your business needs. How much space do you need? How many employees do you have, and how many do you expect to have in the future? What type of work environment do you need? Do you require a private office, an open workspace, or a combination of both? Do you need a reception area? Consider all of these factors when determining your needs.
Consider the Location
The location of your office space is important for a number of reasons. It can affect your employees' commutes, your client's ability to find you, and even your overall image and reputation. Consider factors such as accessibility, parking, and public transportation when choosing a location. It's also important to consider the surrounding area and whether it's a good fit for your business.
Research Your Options
Once you have a clear idea of your budget and needs, it's time to start researching your options. There are many different types of office spaces available, including traditional leases, coworking spaces, and serviced offices. Consider what type of space will best meet your needs and budget, and start researching options in your desired location.
Schedule Tours and Meetings
Once you have a list of potential office spaces, it's time to schedule tours and meetings with the landlords or property managers. This will give you a chance to see the spaces in person, ask questions, and get a feel for the environment. Take note of any potential red flags, such as a lack of natural light or poor building maintenance.
Negotiate the Lease
Once you have found the perfect office space, it's time to negotiate the lease. This is where you can work out the details of the lease agreement, including the rent, length of the lease, and any additional terms. It's important to have a clear understanding of the terms and conditions of the lease before you sign, as this will help protect your interests and ensure that you are getting a good deal.
Conclusion
Finding the right office space for your business is an important decision that requires careful consideration and research. By defining your budget, assessing your needs, researching your options, and negotiating the lease, you can find an office space in The Square that fits both your budget and your needs. With a little effort, you can create a space that will help your business thrive for years to come.
---
You may be interested in: Businesses Wanting a Virtual Tour of Their Business