Are you looking for a marketing specialist to help grow your business, but unsure of how to find the right one? You're not alone. Choosing the right marketer can be overwhelming – there is so much at stake! With so many options out there, it can be challenging to know who'll be best for your goals and budget. On top of that, finding someone with specialized experience or training in your field can also prove difficult. But don't worry; there are steps you can take to make sure you get the most qualified professional on board. In this blog post, we'll provide an overview of some key tips when choosing and hiring a marketing specialist – from analyzing their portfolio work to writing up detailed job descriptions – that will ensure you are confident and equipped with all the necessary knowledge before making any offers or starting working relationships!
Research various marketing specialists and their services 
Are you tired of struggling to attract customers to your business? Maybe it's time to hire a marketing specialist. There are several marketing specialists out there who can cater to your specific needs. Whether you need help with social media marketing, creating email campaigns, or developing a strong brand image, there is a marketing specialist who can assist you. Researching and comparing different marketing services can help you find the perfect fit for your business and take it to the next level. Don't hesitate to invest in marketing and watch your business grow. You can find vetted marketing talent at UsePassionFruit.com or by doing some research. Make sure to ask for references and portfolio work to get a better understanding of the kind of work they can provide. 
Consider the qualifications of each specialist 
It's important to consider the qualifications of each specialist when deciding which one to hire. Check for certifications, educational background, and experience in the field. Make sure they have a portfolio of past work that can be reviewed and read up on customer reviews or testimonials. You should also ensure that their skills match your needs; if you are looking for someone knowledgeable in SEO, make sure they have experience with the platform you are using. Professionalism is also essential; look for someone who is organized and can keep track of deadlines. 
Analyze their previous work 
When searching for the right person to hire, look at their portfolio of previous work. Make sure they have a track record that demonstrates their ability to deliver the kind of results you want, as well as a budget that fits yours. Ask questions about their strategy and tactics and make sure it aligns with your vision for success. If there are references available, be sure to contact them to understand the quality of work delivered. This will also give you a better idea of how they operate and their communication style.
Create a detailed job description 
Creating a detailed job description is an important step when hiring a marketing specialist. Include details such as the scope of the project, timeline, budget expectations, any relevant experience or qualifications required, the type and quantity of work expected each week, and any other specifics that you need. This will help to ensure that the person you are hiring has a clear idea of what is required before making any decisions or commitments. Include your contact information so they can easily reach out with any questions. You should also include an overview of your company and the goals you have for their role. This will help them to get a better understanding of your business and the work they will be doing. Plus, it will make them feel appreciated and motivated to produce great results. It's also a great way to get your team on the same page and make sure everyone is working towards the same goal.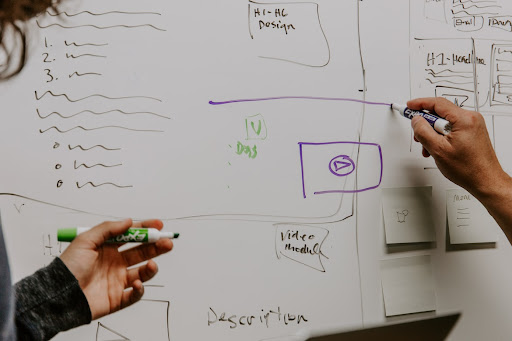 With the prevalence of digital marketing today, it is important to be proactive in researching and selecting a marketing specialist that best fits the scope of your project. Once you have completed detailed research on each specialist, gauged their qualifications, examined their previous work, asked for references from past clients, and checked third-party reviews online, you should be armed with the information needed to make an informed decision about which professional would work best for your project. By taking these steps ahead of time, you may be able to save yourself money and peace of mind in the long run by receiving exactly what you want out of your marketing endeavors. The importance of finding the perfect partnership between customer and specialist is growing increasingly significant – make sure you align yourself with the best person or organization to guarantee success!