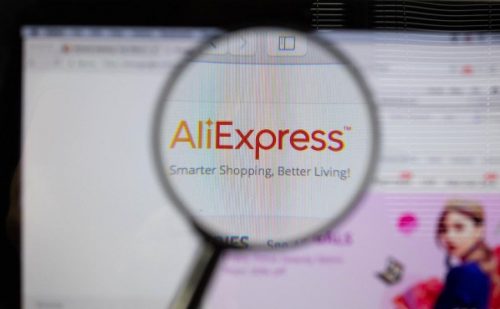 An ever-increasing number of e-commerce companies are entering the market as the demand for online shopping rises. With the competition becoming fiercer every day, finding a quality product at the best price can mean a difference to people.
AliExpress is a paradise for low-cost products that can save you tons of money if you buy in bulk. However, finding these hidden treasures isn't simple.
To make your life easier, we've put up a detailed guide on finding the best products on AliExpress, which will help you make the right choice with ease!
Make Use of Filters to Narrow Down Your Search
The first thing you need to do is to look into a certain category or subcategory relevant to your needs. With so many options to choose from, you could refine your search by utilizing filters.
AliExpress filters play a crucial role in helping you focus your search. We recommend you to sort the results on AliExpress by 'Orders,' not 'Best Match,' to uncover the most popular items. You'll only see listings with the highest sales volume this way.
Keeping cost-saving in mind, you can specify minimum pricing parameters to identify products that can meet your requirements.
Along with using search by picture on Aliexpress, you can also employ the following filters:
A product with at least a 4-star rating
Free shipping
Country of origin for the shipment
Keep an Eye on the Other Criteria
After you have finished filtering your search options, you can look through the results to find something suitable for you. You can be sure that the top items have been used by many people worldwide. However, you should also keep an eye out for listings that include:
Detailed descriptions of the products
Appealing Product images that grab the viewer's attention
Satisfying customer comments – these could be transferred to your online store
ePacket shipping – this is a quicker shipment option and frequently includes tracking information
Sellers with high response rates
Even for your future purchases, these criteria will help you select the right products.
Take a Look at the List of Best Sellers
If you're searching for some product ideas, the AliExpress main page frequently features some of the site's most popular items. Its Official Ranking page also displays the most successful and best-selling entries in each of its 13 categories.
To get a general sense of what's hot and trendy in the market, start with the category that's most relevant to you.
Find Products That Other People Are Talking About
Make sure you're on top of the latest e-commerce trends by using social media sites like Pinterest and Instagram to look for relevant products. Review sites and social media influencers are great places to see what others say about a product. They help you find out what's in style and what people are currently buzzing about. You can then search for identical products on AliExpress. At the same time, you'll be able to buy the same trendy product at a much lower price.
Find Out the Demand for the Particular Product on Different Platforms
It's a good idea to find out how much demand there is for a particular product on other platforms. If the product demand is high on eBay, it is likely to be high on other marketplaces as well.
To see a list of popular products, search by keyword. Similarly, if you're interested in a specific AliExpress product, search for it on eBay and type in its URL to see how many other people are keeping tabs on it. This is a wonderful approach in order to understand if a product is in demand before deciding to buy it.
Review the Best Sellers List on Amazon
The Best Seller Rank lists the top 100 products in each category on Amazon. This is only a small portion of Amazon's listings, but it provides valuable information about the most popular products in the given category. The more popular a product is, the more likely it will be value for money. Using Amazon's Best Seller Rank, you can double-check a product's success if you search for it on AliExpress.
Lookup for Keywords
Finding AliExpress bestsellers can be further simplified with the use of keyword research. It's a positive sign that the general public loves a product if they frequently look up its name on Google. So, check to find how often the product on AliExpress is searched for. It's also a good idea to conduct some Amazon keyword research. If thousands of people search for the product name on Amazon every month, it shows the big popularity of this product.
Conclusion
Customers from all over the world can buy products on AliExpress. Since the platform has such a large customer base, it sells out quickly. Therefore, plan well in advance and act fast. Following the above guide makes it easier to find out the right products, saving your time and money.
---
Interesting Related Article: "Top 10 Benefits Of Online Shopping"