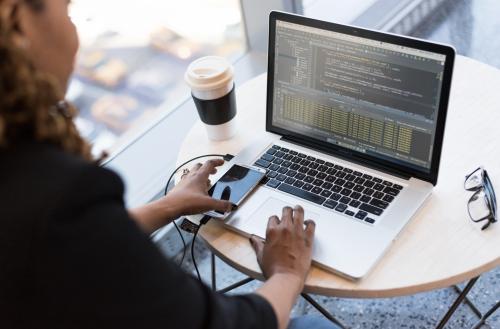 Request For Proposal(RFP) is a business tool used by organizations in increasing and reducing risk. To fully understand what RFP is, you need to understand what a RFP proposal is. In this regard, a request is sent in response to RFP and documents, and there is a written offer. It is disappointing because many business people find it hard to find the best RFPs, so here is the inside scoop.
In this article, I will highlight the best platforms to use in 2021 to find the best RFP platform.
1. Google 
There are so many websites coming up, but still, Google is your best bet; this is simple for your search to yield results. 
This is how I do it:
1.Go to the search box type" RFP (your work type) "then add" filetype.pdf" because closely to all companies will upload a PDF when they write about RPF
 2.Then sort your results by most recent 
3.Use the keywords "education" or whatever your niche is.
2. LinkedIn
LinkedIn is another platform used by professionals who want to connect. Why not use the network to your advantage? You can find The Best RFP Platform on LinkedIn. 
This is how I do it:
1.In the search box, if you are an interior designer, you will type in "RFP interior design." 
2.then click on the content to Narrow down to the companies that have posted
3.Then sort the results by the most recent. 
3. The RFPdb
RFP site is also another goldmine because it gives you access to various sites. Agencies are helpful as they share RFPs. There are lots and lots of categories, so find those that fall under your niche.
Patience is critical to find a good RFP. It takes time to read. Be ready to throw out what you pay for before you find the one that suits your needs.
4. Facebook 
If your niche is Facebook-related, then you will get an RFP just like in LinkedIn. You will have to sort through irrelevant content before you find something meaningful. I will not recommend Facebook because it does not save your preferences; it is also irritating and frustrating to limit your search to the past month. 
6. The Experiment
Lastly, this is the most significant FRP source, but keep in mind different platform works best for different niches. Experiment with what you are comfortable with. You may realize that a particular site has all that you want and need.
As you complement these guidelines, you will find better ways to craft your skills on RFP. Be keen on your keywords because they will give you what you want, and it will even direct you where to find more.
Conclusion
Finding the RFP that suits your needs is a step in the right direction, but still, you need to know how to get that project even if the competition is stiff. First, read the RFP and make sure you understand it. Though tricky, you didn't come this far to lose. So rise up and go for it, Good luck!
---
Interesting Related Article: "5 Proven Ways To Increase Your Google Rankings"