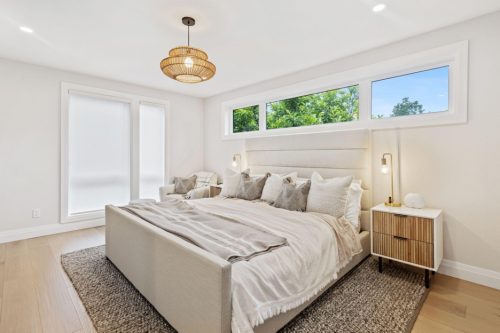 If you are planning to transfer to a new house or you decide to buy a new mattress, there are things that you will need to check first. It is to ensure that you bring home the right bed for you.
If you are thinking about what to look for in a mattress, here are a few things you should check out.
Types of Mattresses
The first thing you should try to look into in your Signature mattress options is the type. Beds have numerous kinds, and each has accompanying benefits to your body.
Moreover, there are types of beds that work for others but might not work for you. In that case, the safest way you can inspect the best mattresses is to learn more about them.
Memory Foam 
This kind of mattress wraps your body around, imitating a hug. Having memory foam as your bed ensures that you can sleep in a soft and comfortable bed throughout the night. However, the downside of memory foam is that it tends to trap heat. As a result, it can get hot when you sleep on it.
Gel Foam
If you like the memory foam because of its features but are not a fan of its heat retention, consider gel foam mattresses. This bed works just the same with memory foam. Their significant difference is that gel foam is embedded with gel beads that are properly scattered inside the foam.
These gel beads help in cooling the mattress. When you sleep on it, you can feel the refreshing coolness in every part of the bed.
Innerspring
On the other hand, if you prefer a firm bed type, the innerspring is a good option. It is firmer compared to the former two types of mattresses. The innerspring also mainly focuses on offering support that your body will need while asleep.
Keep in mind that the innerspring's core is primarily metal springs. It can be stiff and springy at the same time. Also, this bed transfers motion, which can be a problem for light sleepers.
Firmness
In shopping for a mattress, you will most likely encounter a firmness level usually represented from one to ten. Firmness level one indicates that the bed is extra soft. This type of softness will sink your body and contour your body significantly.
Meanwhile, firmness level ten refers to the firm types of bed. The mattresses that fall under this level are rarely soft, but they have a thin layer of soft foam that provides comfort while ensuring support quality.
After you have decided on the type of bed to get, you should check its level of firmness.
Durability
The mattress is an investment that you should be using for many years to come. Though there are many factors that can affect the durability of a bed, a regular mattress lasts for seven to eight years. Concerning this, the longevity of a bed sometimes depends on the materials used for the mattress.  So, if you are looking for a new one for your home, you need to inspect if the materials are the types that can stand for a long time.
Size
Another thing you must look into is the bed size. Surprisingly, it can also be confusing to shop for a bed and decide its length. Since people prioritize comfort, they would most likely get a big enough mattress for them to roll around. However, how big is big enough?
Twin Size Bed. Twin size beds are the smallest type of standard size. It is also the most common size available for mattresses. This bed size suits teens and children that are in their growing stages.
Full-Size Bed. Full-size beds are for people who sleep alone and the type that rolls around. It is also suitable for couples who have a small bedroom. However, couples who sleep with their kids and pets may find this mattress size uncomfortable.
Queen Size Bed. This bed size is the usual type people purchase for their huge room. Couples with kids can sleep on this mattress together, and they still have a spare room to move around in the bed.
King Size Bed. King size bed is the longest type of mattress available for beds. You can sleep on this bed together with two to three people and still feel comfortable. This mattress size suits the best homeowners with a relatively large room for a bed.
In deciding the bed size, always consider your height, the number of people sleeping on them, and the area size of your room. These elements will significantly help you choose the mattress size while staying comfortable in your living space and sleep.
Takeaway
Now that you know what to look for in a bed, it is time to shop for your mattress! At first, it can be anxious, but you can better guide yourself with this list. So decide with ease and always keep these few factors in mind when shopping.
---
Interesting Related Article: "Can You Use Any Mattress with an Adjustable Bed?"