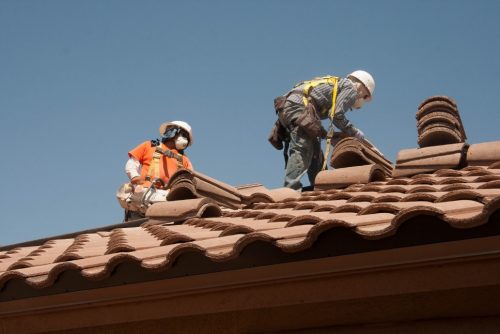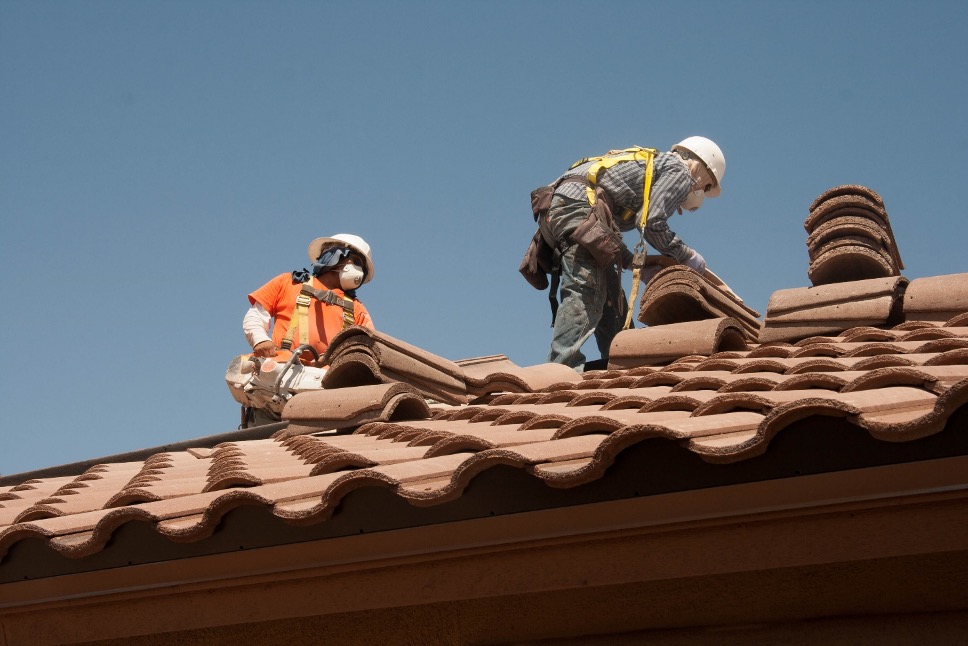 An expert in the field of roofing, the roofer is best placed to take care of all the work essential for the durability of the roof. Able to install, repair, renovate or even maintain this roofing by following the rules of the art, the roofer guarantees a job well done. In this case, it makes perfect sense to contact him in case of a need relating to the roof. However, do we still have to find it? There are different ways to find a roofer. Which makes things simpler. But what will be especially complex is to meet a roofer who is really professional. In order not to run into incompetent and at the same time dishonest craftsmen, we give you here advice to take into account especially for your choice.
Where can I find a roofer?
There are several ways to find a roofer. But above all, know that you must avoid craftsmen who use advertisements slipped into mailboxes. It is also wiser to avoid artisans who do door-to-door operations. Know that a good roofer does not use this kind of means to make himself known. Their satisfied customers will take care of its reputation.
One of the ways to find a roofing professional is to look in the yellow pages. The latter also have their own website. By making use of this site, you will easily have a list of expert coverage near your home.
In addition, the other way to find a roofer is to go through connecting platforms with several roofers who are in your area. In addition, instead of finding an intermediary between the expert and you, it is best to contact the roofer directly. This type of craftsman has his website where he displays the necessary information about him such as the type of service he offers, his achievements, his contact, his online quote, and many others. Visiting his site gives you an idea of his skills and if he interests you, you can immediately get in touch with him by making a phone call for example. If you are looking for a company in the Atlanta area that meets these requirements, Team Roofing is one of the most trusted, qualified, and professional companies in the area, as they have the experience, credentials, and record of quality to handle any residential or commercial roofing job.
Aside from that, the other way to find your roofer is to simply ask the people around you. This approach consists of finding at least one of your relatives or friends who have already called on the service of a professional roofer. If any of them suggest a particular roofer to you, you will have complete confidence that the roofer will be competent and reliable. Just make sure the person recommending the roofer is trustworthy. However, you should know that looking for a roofer around you does not necessarily lead to a recommendation. That is why the ideal way to be sure of finding a roofer is to make use of the Internet. As we said above, it is best to contact Minnesota roofing using its website.
Tips to consider when finding the perfect roofer
As you are never safe from scammers, you must always be careful when choosing a professional such as a roofer. Here are the different points to check in order to call on the service of a craftsman who is truly competent and honest in his profession.
You should know that the profession of a roofer is regulated. In this case, before exercising his job, the good Minnesota roofer must carry out training and hold diplomas such as CAP, BTS, or others. So, before making your choice, remember to check his diplomas.
Regarding the job of a roofer, know that there are certifications aimed at proving his concern for the quality of the work. Examples include the Recognized Guarantor of the Environment or RGE certification or Qualibat certification. These certifications are not compulsory, but they attest to the technical skills, professional capacities, and financial capacities of a roofing expert or a company he works for. This gives a very reassuring side by favoring a roofer in Minnesota who has these certifications.
So that you are protected from all financial consequences in the event of damage occurring during the work and even after the work, it is important to opt for a Minnesota roofer subscribed to insurance and guarantees. For example, there is liability insurance. This will cover you in the event of bodily injury or material damage during the work. Regarding the guarantee, there is a ten-year guarantee which protects you for 10 years. It comes into play when material damage appears after acceptance of the work. A good roofer must subscribe to this guarantee.
So that you don't face budget constraints, it makes more sense to find a roofer who offers rates to suit your portfolio size. For this, it will be necessary to request several quotes and compare them. You will thus have the opportunity to opt for a quote showing a good quality/price ratio. In passing, check whether the document is detailed and precise.
To choose a good roofer, it is more reassuring to be sure of his reputation. A roofer with a good reputation has long proved his worth. He has demonstrated his skills, his experience, and his ability to satisfy his customers. So, before deciding on your choice, consider reading the opinions of its former customers on the sites. Select only the roofer that Internet users speak highly of.
It is certainly not a parameter to favor when choosing a roofer. Nevertheless, it is not a point to be dismissed, because it often gives a clue for the decision to be taken. Before making your choice, meet with the craftsman so that you can ask him questions about everything that interests you concerning your roof. The manner in which he will answer you will give you an idea of his professionalism. You will also certainly get an idea of his character. If you're comfortable chatting with him, he might be the one for you to take care of your roof. If not, meet other professionals who will inspire you with more confidence.
---
Interesting Related Article: "5 Tips to Choose the Right Roofing Company"