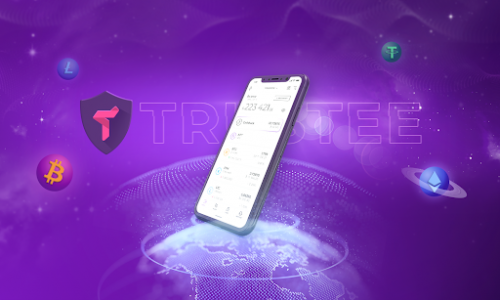 It is now more than ten years since the working version of Bitcoin network has been released. It is likely that every country with Internet access has established one or another legal attitude towards it by now. Staying indifferent to Bitcoin is impossible. Bank institutions see it as a threat because Bitcoin removes the need for a centralized entity to take care of the wealth storage, lending, etc. Governments are threatened by it as well, the reason being that Bitcoin decentralizes the money emission.
The very definition of money had changed since the release of Bitcoin.
Decentralization and automation renders corruption and abuse impossible. No wonder Bitcoin must be "regulated", and it is exactly why it must be adopted, too.
A lightweight and versatile bitcoin wallet app can be installed on your mobile device in a single tap nowadays. Which one is the best?
Trustee, Anonymous Bitcoin Wallet
Your private matters are your own private matters: it concerns your financial operations as well, within the limits of the applicable legislation, of course.
If every company out there can acquire the data about your financial habits without your explicit permission then you become vulnerable to various marketing manipulations (e.g. targeted personalized ads). The world is already complicated more than enough, so there's no need to complicate it even further with the problems that the deprivation of personal freedoms entail; in other words, keep your personal financial data hidden from the third parties that are so eager to mass-collect it at every occasion. This is what you need a reliable bitcoin wallet app for.
Trustee is the best anonymous bitcoin wallet in terms of privacy:
It provides full control over the data you are willing to share. The app "productivity reports" are simply absent. Additional authentication methods (FaceID, PIN) are optional and turned off by default.
It has no unnecessary questionable features that potentially threaten your privacy, like geolocation or chat.
The bank card details can be specified voluntarily, although the app works in crypto-only mode, too. This way, it stores no data that can be tied to your identity.
How do you get the Trustee anonymous bitcoin wallet app?
Download it from Apple's App Store or Google Play for iOS and Android devices respectively.
One could argue that an online exchange account is a multi-currency wallet that is easier to register and as easy to access from any device as a mobile app. Yet, it most likely is not going to be an anonymous bitcoin wallet. Moreover, online cryptocurrency exchanges do not provide you with the wallet restoration seed phrase: your funds might be stored in a single account along with the other users' assets. When a theft takes place, your funds are gone for good. On the other hand, the safety of your assets is your own responsibility—and no one else's—when you own the seed phrase.
As for the advanced hardware wallets that offer best-in-class security, the public opinion is predictable: not everyone can afford them, they have physical design flaws, which make them inconvenient for frequent daily use, and they get hacked despite the emphasis on security. What is the point in such a wallet if its protection can be bypassed anyway?
Buy Bitcoin Online with Trustee Wallet
The ability to buy bitcoin with credit card is of vital importance to a sizable fraction of the crypto‑community. If the vast majority of transactions around you are carried out in fiat money, you obviously need to have a means to swap digital coins for fiat whenever the necessity arises, too.
Being able to buy BTC with credit card is also useful for casual traders. If you have some fiat money to spare and the price seems reasonable right now – any delay may ruin the great deal. By the way, Trustee Wallet tracks Bitcoin price change fluctuations above 3% in the last hour and sends respective screen phone notifications.
One could argue that it is also possible to buy bitcoin online from any exchange service with their app. It is true – but only if you keep enough funds in the exchange account, which is barely protected.
Modern digital finance spins around a number of assets with considerable market capitalization. Although Bitcoin still sits at the top of the list, an active cryptocurrency user cannot stick exclusively to Bitcoin forever. For this reason, Trustee gives access to about thirty different chains with their respective tokens, including NFTs. The list of the supported coins keeps expanding as the app development goes on.
There is nothing complicated even for an absolute newbie: follow the guide to buy bitcoin with credit card for the first time ever. Can you hold your coins for five years to see their value multiply in relation to fiat money?
Why You Need to Choose Trustee Wallet – Best Bitcoin Wallet App
It is better to have some crypto than to have none. The criticism towards digital currencies might be backed by seemingly strong arguments, but the market at large has proven all critics wrong. It has been more than a decade of overall growth, institutional and national adoption, and improvement.
Many new "altcoins" powered by power-efficient and fast chains have appeared, but the days of Bitcoin will not be over any time soon. Some view it as a future currency of the world while the others already provide goods and services in exchange for BTC; some hope to "buy the dip" and profitably sell the coins in the following years while the others prefer to short BTC when the right moment comes.
Which role would you choose in this?
---
Interesting Related Article: " Top 3 Bitcoin Wallets as of 2021"