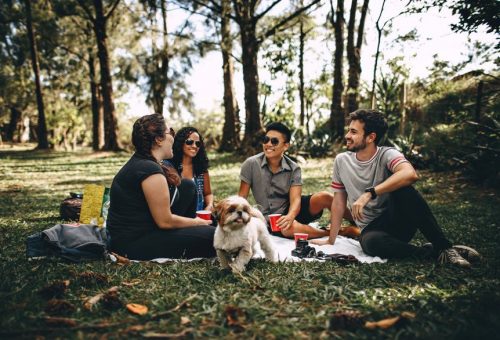 This article will teach you what you need to do to get your Canadian student visa. The first thing you need to do is find a designated school or institution in Canada to study.
Secondly, you have to apply for a study permit. You will need to fill in a study permit application form. You will be asked to pay a processing fee and apply for a passport if you do not already have one.
You will also need to take the following documents with you to the designated institution to process your application.
1.) What is a Canadian student visa?
The Canadian student visa is a visitor visa that allows you to travel to Canada for business, tourism, or study for a limited period. You can travel to Canada with your current Visa and stay for a maximum of 180 days within 180 days. You can travel back to the UK/EU at the end of your stay.
You must declare the purpose of your stay in Canada in your visa application. If you are staying for study purposes, you will be studying in Canada for a specific duration of time. You will be interviewed at the designated school. You can h
The Visa will allow you to study at a specific institution only. You can study at any other institution except for that school.
2.) Find a School To Study In Canada.
Finding the right University or college is one of the most critical steps in studying in Canada. You will have to consider many things, such as location, the lifestyle, the degree offered, the fee structure, etc.
It is essential to read the reviews and see if the institution is famous. Do not make a decision too quickly. Make sure that you look into all of the available options.
For instance, you may consider looking at colleges or universities on the West Coast of Canada or the Atlantic provinces.
You should be aware that online schools in Canada are not ideal. If you have no local connections, it is impossible to go out on a date or have a drink with a Canadian friend. Look into the schools and universities.
3.) Things To Do Before Applying:-
Before applying for a study permit, you should check your visa status with your sponsor. You should check with them as to when you can travel to Canada. Before you apply for a student visa, you must make sure that you:
Have your Visa for the country where you want to study in advance.
Ensure that your study permit and passport will be valid for the duration you will be studying in Canada.
Determine the duration you will be studying in Canada in advance.
Have arranged all your personal affairs before the application period opens.
All Students Accepted in Canada Before Application Deadline In most cases, an invitation letter will be sent to all students who have applied for the Visa.
4.) How To Get a Canadian Student visa
Attending a designated school or institution in Canada The first thing you need to do to get a Canadian student visa is find an established school or institution in Canada.
You can visit here to find a specific institution in your country of interest.
You can also find that school or institution by searching online or through other popular search engines.
This first step is easy if you already know you're intended major. You can often find several suitable schools or universities to study in your field of study through websites such as http://bestweb.us.edu or www.courseduction.com.
5.) Documents Are Required as Part of the Application?
Several documents required: You will be asked to bring the following:
Birth certificate or baptismal certificate; If applicable: A passport (valid for 2 years); Copy of academic transcript/manuscript If you are applying for study at University, you will need to take a copy of your student card.
In some cases, in some specific areas of study, you may need to take a parent or guardian with you to the institution to fill out a form and provide additional evidence to prove your eligibility to study in Canada.
In this case, you should check with your school to confirm this before you travel.
The list of school textbooks you intend to take with you to Canada Copy of the student certificate from the school.
You intend to attend a Transfer certificate from the school you plan to participate in the school's official admission letter. You intend to attend a Bank statement showing that you have enough money to live for one month.
Certificate of Good Moral Character (or a letter from a responsible religious body) Complete application form for a student visa For a temporary residency permit Copy of parents' passports Photo ID for both parents Bank statement showing that you have enough money to live for one month.
Certificate of good moral character (or a letter from a responsible religious body) Heating letter from your school Proof of residence.
Conclusion:
Canada is one of the most popular destinations for students around the world. The immigration process is not as complicated as you would think and is much easier than getting your American Visa. You will have a great time studying in Canada.
The country has a massive community of international students and locals and ex-pats. Make sure to apply for your student visa before the deadline so that you can get your student visa before you leave for Canada.
Take your time with this step and follow the guidelines provided in this article.
---
Interesting Related Article: "International Graduates and Student Loans—Is It Worth the Investment?"