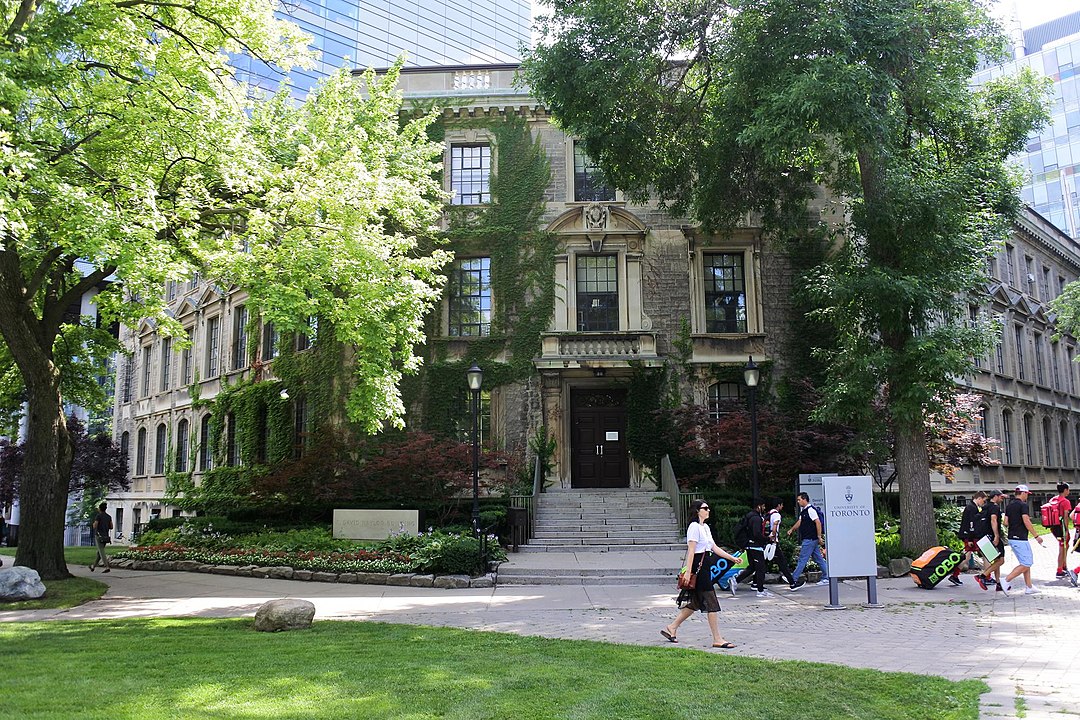 Getting into the University of Toronto, Canada, is a very difficult task but it's not impossible.If you have good scores, knowledge, and research, and if you put in the right efforts you can crack it. There are a lot many factors that play an important part in your admission process. In this article, we will explain how you can get into UofT, Canada, and what the requirements are to apply for admission.
Admissions to the Canadian University
University of Toronto is one of the best universities in the world and one of the largest. It has a global reputation for excellence in teaching, research and service. It's also considered one of the most prestigious universities in Canada; this means that if you want to attend this university you will have an easier time getting admitted than other schools.
The admission process for the University Of Toronto can be difficult because there are so many applicants who want to get into it every year! But don't worry because we've got your back with our expert advice on how to get into UofT! Leap Scholar provides you with the best guidance from the industry. We have the best counsellors who can train and guide you to get into the University of Toronto. Leap Scholar has admitted 5000+ students with a 97% success rate till now. Take a leap to study at the University of Toronto.
Applying for Admission
Applying for admission at the University of Toronto is a two-step process. First, you must apply directly to the university. Then, if accepted, you will need to arrange for your visa and other immigration documents.
Directly applying

: You can apply online at http://www.utoronto.ca/admission/apply/international/. The application fee is $100 CAD per cycle (fall or winter). If you are currently studying at another Canadian institution and wish to transfer credits into U of T's degree programs, there may be additional costs involved depending on your course load.

Canadian agencies

: There are several agencies that specialize in helping foreign students complete their applications for study visas or permanent residency status in Canada after graduation from postsecondary institutions abroad. These agencies include Canadian Immigration Consultants Ltd., which offers consulting services related specifically to international students' choices regarding education abroad versus domestic options within Canada itself.

Other options include CICC Global Services Inc., which provides comprehensive advice regarding all aspects of legal immigration matters including work permits (F Visas), study permits (F AuPacs) as well as post-graduation employment opportunities across North America.* Finally there exists several other online resources such as CICC Global Services Inc.
Getting admission without IELTS
You can apply for admission without IELTS if you have a valid TOEFL, PTE, or CAEL score.You may also be able to get in if your scores are between the minimum and maximum acceptable levels (which vary). The best way is to look at the admissions website for more information about their requirements and how they make decisions about who gets in.
Applying to Canada without GRE or GMAT
In fact, most Canadian universities require a minimum score of 19 on their own PTE score (a standardised test that's similar to the ACT), but many accept scores below this mark if there is evidence of your English language proficiency and academic achievement in high school or universities, such as grade point averages or a strong GPA on courses taken at post-secondary institutions around the world.
How to get a scholarship?
Scholarships are provided based on merit. There are various scholarships for students, who have good grades and high scores in their exams. These scholarships are provided by the government, colleges and universities that accept admission to their programs.
Scholarships are also given to students who do not qualify for financial aid but still want to pursue further education or study abroad. In this case, they can get a scholarship from private organisations like Rotary Club International funds etc., which also helps students in need financially while going abroad for studies or research purposes. 
Not only these, there are also other scholarships which you can avail yourself to study in Toronto. So if you want more guidance about the scholarships and other details about the University of Toronto, get in touch with us. Leap Scholar can give you all criteria and guidance to get into UofT. Leap Scholar offers personalized guidance and counseling customized to your goals.
Studying and Working in Canada
You can both study and work in Canada. The University of Toronto has a wide range of programs that allow you to do this, so it's very important to make sure that you find one that fits your interests. You will also need to talk with an immigration lawyer who can help you determine what kind of visa or permit is right for you and how long it will take before your application is processed by the Canadian government.
Settling in Canada after studies
After you've completed your studies, there are several things that you'll need to do before leaving Canada.
You will require a work permit from Citizenship and Immigration Canada (CIC). This is a temporary visa that allows you to stay in Canada for up to three years.

You will also need to produce a social insurance number (SIN), which is used for taxes and benefits like disability insurance, dental care coverage, and old age pensions. It can take about six months for this process once your study program ends; however it can be longer depending on the type of program you attended or if there were any delays during processing at CIC. If possible, ask friends who have gone through this process before so they can tell you what steps should be taken next!

Once everything has been processed by CIC, it's time to get health coverage! This may not seem obvious but having health insurance while living abroad makes life much easier, especially since hospital visits will cost hundreds per day instead of just one copay like in America, where most people don't even think twice about going outside their door unless someone comes knocking first.
Conclusion
Well, now that you know how to crack it to the UofT, Canada. It's time for you to apply for admission and start your dream of pursuing higher education. UofT is one of the most recognised universities in the world. It is ranked among the top 10 universities in the world and has a strong alumni network, which can help you get into a good university abroad. It's also one of the most expensive universities in Canada, so it will be difficult for you to get admission without financial aid. However, if you meet certain eligibility criteria set by UofT, then there are chances that they might accept your application without any fee payment.
---
You may be interested in: Handy tips for hiring a real estate agent in Toronto