The wedding industry brought in a hard blow to the economy and businesses of all sorts. An industry that once flourished like no other saw a massive dunk worth billions of dollars this year. 
Canceled weddings, postponed functions, and hotel bookings the industry saw losses like no other. Some businesses shut down for good as there was no coming back from the losses they endured.
But it isn't the end of the world! And the industry will rise again, as it slowly is coming back to its previous nature mostly thanks to people that began planning ahead for the coming year of 2021-22. And even if there won't be a big wedding, it's is fine! Because safety always comes first. 
There are numerous ways to get over this sorrow, and acknowledging it together with your people around you is one of them. Turn the negative emotions into positive ones and in the meantime, enjoy your bachelor life with your friends close to you by watching all the blockbuster wedding movies and going through the whole wedding logistics via films. 
Gather up your bridesmaids-to-be and plugin your Roku device or any other streaming device on your wish on your TV, and binge-watch all the movies we recommended below.
Also, take notes for future reference on all the things that you need to avoid completely and how to tackle the infamous family drama we have always heard that happens at the weddings. So buckle up and get going! 
Crazy Rich Asians
We can't stress enough how gorgeous this movie was. It made a historical appearance on the Hollywood charts as a movie with an Asian-majority cast. It has a dream-worthy wedding sequence like it has never been seen on screen. Based on the best-selling book of the namesake, Rachel is swept off her feet by Nick Young, who takes her to his home country in Singapore to attend "The Wedding of the Century," as stated in the movie. It's only then when Rachel realizes that Nick belongs to one of the wealthiest families of Singapore and the wedding affair is nothing like the usual. But as a middle-class outsider, Rachel has a hard time finding her place in their superficial lives.
27 Dresses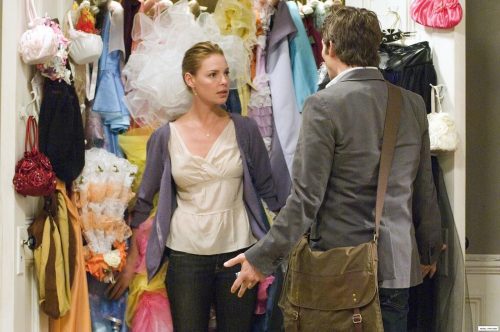 A sad trip down memory lane, Jane, played by Katherine Heigl, takes a look back at her overflowing closet with not one but 27 bridesmaids dress, all in different shapes, colors, and sizes. Not a single wedding dress of her own, and with no signs of having one in the near future either. Things worsen when there is a 28th addition to the dress closet when her sister plans to get married. Will she ever find love of her own? This movie has an optimistic twist for all the single girls waiting to meet their Mr. Right.
Bride Wars
Things couldn't be more wrong when you and your best friend are getting married on the same day and in the same place due to some clerical error. And plot twist, none of them is backing down. This literally means war! division of guest list, salon booking, and let's not forget the best dress in town! The petty war takes an unexpected turn when one of the grooms leaves the bride on the altar after having enough of their catfight. 
Love Wedding Repeat
A romantic comedy released this year starring Sam Claflin as the lead; a loving brother is trying to make sure his sister Hayley has a great time at her wedding and is left alone to enjoy her day without having to deal with any drama. But, a wedding without any drama? In a parallel universe for sure. The movie is shot from different perspectives of what went down in the day. One day, several stories. Which one of them actually makes sense?
My Best Friend's Wedding
This classic movie is a constant reminder of what you should not do when your best friend decides to get married. 1. Catch feelings for him. 2. Make him choose you over his bride. 3. Kiss him in front of his bride-to-be. Starring Julia Roberts, Dermot Mulroney, and the oh-so-gorgeous and young Cameron Diaz in this rom-com. Julia is all set out to sabotage the wedding, but her love is unrequitted, and she soon realizes that this was all just a big mistake. Will the groom lose the love of his life? Or Will Julia lose her best friend forever because of her stupid mistake?
---
Interesting Related Article: "Best Websites to Watch Free Movies Online"