Roku devices are a popular platform for streaming content on your television. Peacock is NBCUniversal's streaming service, featuring shows, movies, news, and live sports from NBC, Bravo, USA Network, Syfy, and more. If you have a Roku device, here's a complete guide on how you can access Peacock.
Getting Started with Peacock
The first step is to sign up for a Peacock account if you don't already have one. You can choose between a free account with limited content and ads, or paid Premium and Premium Plus plans with full access to Peacock's library.
Creating a Peacock Account
Create your account on the Peacock website or through the Peacock app on another device like your smartphone. You'll need to provide an email address and password.
Once signed up, you can download the Peacock channel on your Roku. This will allow you to stream Peacock content directly from the app on your Roku device.
Downloading the Peacock Channel on Roku
The Peacock Roku TV app is available on the following Roku devices –
Roku 2 (4210X model only)

Roku 3 and 4 (model 4200X or later)

Roku Streaming Stick (model 3600X or later)

Roku Express/Express+ (model 3900X or later)

Roku Premiere/Premiere+ (model 3920X or later)

Roku Ultra/Ultra LT (model 4640X or later)

Roku TV and Smart Soundbar (model 5000X or later)
Here are the steps to download the Peacock channel:
Finding the Peacock Channel
From the Home screen on your Roku, go to the Streaming Channels menu. You can find this by scrolling left on the main menu.
In the Channel Store, use the Search function to find the Peacock channel. Make sure you select the channel published by Peacock, not any unofficial channels.
Adding the Channel
Select Add Channel to download Peacock onto your Roku device. It may need to install some updates, so follow the on-screen prompts.
Logging In and Streaming
Once installed, select the Peacock tile on your Roku Home screen to open the app.
Linking Your Accounts
Choose whether to log in with your email and password or activate using a code.
The activation code option will display a code on your Roku screen. Go to the Peacock website or app on another device and enter this code to link it to your Roku.
Browsing and Streaming Content
After logging in, you'll be able to browse and stream all of Peacock's available content right from your Roku! Navigate through categories like dramas, comedies, movies and more to find your favorite NBC shows.
You can resume watching shows you've already started, see recommendations personalized for you, and queue content to watch later. Toggle between the channels, browse and home screens at any time.
Upgrading Your Peacock Account
With a free Peacock account on Roku, you can stream some content but will see ads. By upgrading to a Peacock Premium or Premium Plus plan, you get full access to Peacock's library with over 80,000 hours of on-demand movies, shows, and originals.
Premium Plus also gives you live streaming of sports like Sunday Night Football, Premier League matches, WWE, and more. Upgrades start at $4.99/month for Premium and $9.99/month for Premium Plus.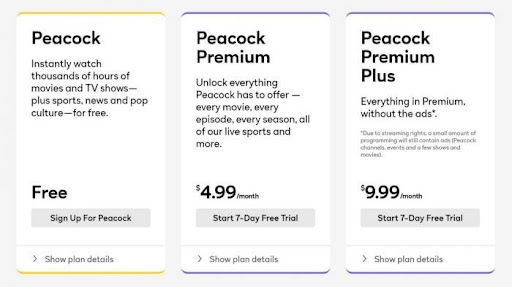 You can upgrade directly through your Peacock account settings on the website. The upgraded plan will take effect across all your supported devices including your Roku.
Can You Watch Peacock Content Offline on Roku?
While Peacock offers an inbuilt offline download feature for Peacock Premium Plus subscribers to download select titles to watch offline, the sad thing is that this feature only works on mobile and tablet devices running Android 6.0 and above, or iOS 14 and above.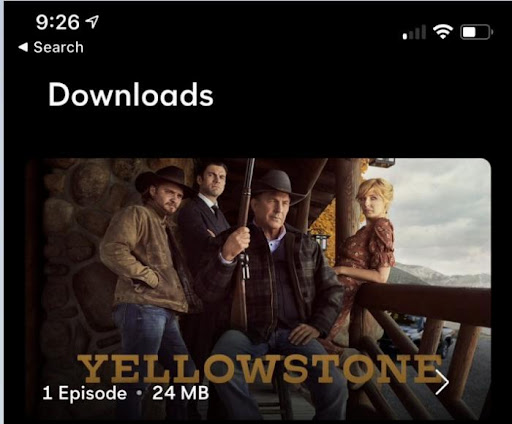 This is to say, you cannot watch Peacock content offline when your Roku device is not connected to the internet, at least not through the official Peacock app on your Roku. 
That said, you can use an external Peacock video downloader to download the titles you want, and then transfer the downloads to your Roku device and watch there even when you don't have an internet connection.
Wrap-up
From classics like The Office and Saturday Night Live to new originals like Girls5eva and Bel-Air, Peacock offers extensive content with your Roku setup. Follow these steps to get your account linked and start streaming now. Enjoy NBCUniversal programming all in one place with the convenience of Roku!
As for offline viewing, you can use the Peacock app on your mobile devices to download the content for offline playback, but if you insist on watching them on your Roku device offline at home, the only solution is to download Peacock videos using an external downloader or record them with a screen recorder software.
---
Interesting Related Article: "The Evolution of Roku: From Startup to Streaming Giant"