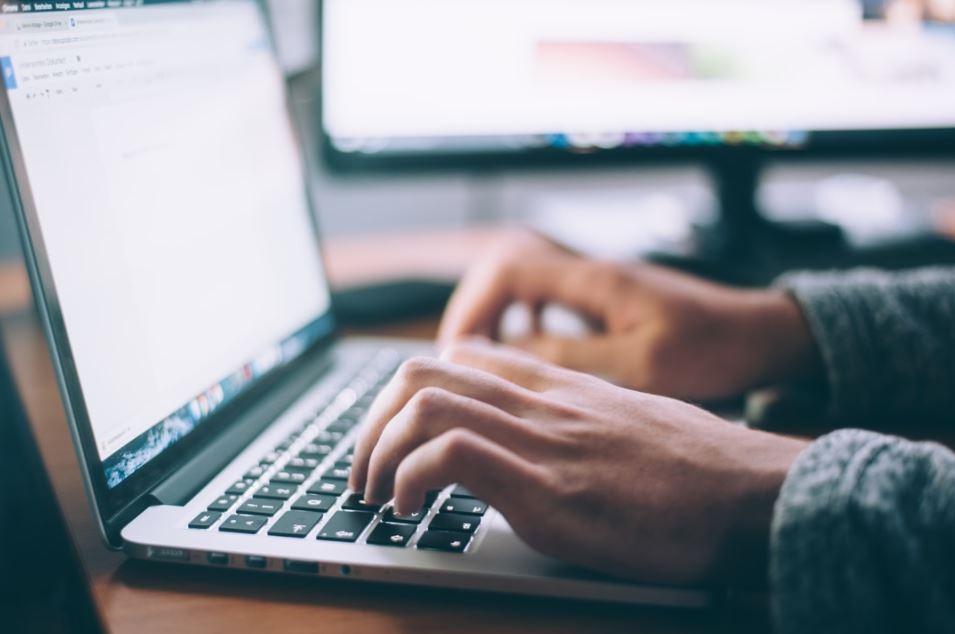 You have an amazing idea for a book. Congratulations. The world deserves to know what you have to say. You may be wondering how to get your idea published as a business book. We will show you a few ways to do that, so read on.
For starters, aside from having an amazing idea, you need two other things—time and money.
A business book usually runs around 30,000 to 60,000 words in length, and to write a book this size takes time. According to an article by Leaders Press, if you can write 500 words a day, three times a week, you can finish your manuscript in five to ten months.
Money needs to be put into publishing as well as marketing the book. You can have a publisher finance it, or you can finance your book out of pocket.
Publishers can put money up front and pay for the production costs, editorial costs, author's advance, and a lot more. They are basically investors that look at authors as investments.
As an author, if you want a publisher to finance your book, you need a very convincing book proposal, which includes either a synopsis or a sample draft.
If you are unable to find a publisher, you will have to cover all the costs, publish the book through Amazon, and handle all the marketing yourself.
If you have the budget, there is another route for you. You can work with a one-stop publisher that can help you write your book, publish it, and market it all the way to best-seller status.
First let us look at how to get your idea published as a business book through a publisher.
WORKING WITH A PUBLISHER
Your Book Proposal
Business books are usually sold through a book proposal. Aside from the executive summary of the book, you need to showcase your authority and credibility in writing the book. Include a brag sheet if you must. It is also necessary to include your outline and, ideally, a table of contents. Most literary agents and publishers tend to overlook proposals that do not include a chapter or two, so make sure to have that included as well.
Find a Literary Agent
Literary agents represent authors and their written works to publishers. Their job is to pitch your book or your concept to several publishers and get the best possible deal for you—up-front money, delivery timelines, royalties, etc.
Is it worth it to get a literary agent? Yes, especially for first-time business book authors. You get representation for publishers who may not take you seriously given your lack of experience. Remember, these publishers will finance your book. Very few publishers take interest in unrepresented business book proposals.
When looking for a literary agent, do not just look at how successfully they have represented business book authors in the past. It is important that your agent is someone you can trust and who will protect your interests.
One thing to remember, a literary agent should not ask money upfront. They should charge only on commission, and typically around 15% to 20%.
Most agents spend their time handling their existing clients and only take around two to three new authors a year—and most of these agents receive thousands of submissions. Which is why, when hunting for one, you must be persistent in sending proposals to many agents.
If you want to be efficient in your search for an agent, you can scour the internet for listings of literary agents. If you prefer to meet agents face to face, attend events such as book writing festivals and network. Have your business card ready and bring copies of your printed book proposals.
Find a Publisher
If you feel that looking for a literary agent is too much work, you can go straight to publishers. Again, as a reminder, getting the attention of publishers is challenging, especially if you do not have representation.
If literary agents get an overwhelming volume of submissions, then expect that publishers get even more. So how can you get their attention?
Most business book publishers prefer authors who are aligned with who they are.
You can start by finding business books in the same niche as the one you are planning to write in, or authors with similar writing styles to yours. Take note of the publishers of these books and authors, get their contact details, try to book an appointment if possible, and send copies of your book proposal to their submissions address (which may be digital or by mail).
What if you do not want to go through all the trouble of working with a literary agent or a publisher? There is always the option to self-publish
SELF-PUBLISHING
Self-publishing has never been easier. Nowadays, there is a ton of knowledge available online, shared by self-published authors who have gained success doing it on their own. Here are some advantages to self-publishing:
Total Creative Freedom – You have full control over your content, the title, the book cover, the length, and even your schedule. While you can seek the professional help of editors and designers, all final decisions are still yours.
Royalties – With no literary agents to pay and no publisher acting as a middleman, you get to retain the net proceeds.
Ownership – Publishers usually reserve the exclusive rights to reprints, other media adaptations, and merchandising. When you self-publish, you keep them all.
Now that you know the advantages of self-publishing, it's time to start writing your book.
Find Similar Titles
First off, since you already have an idea of what you want to write about, find similar or potentially competing titles. Do some diligent research before writing your manuscript. Though this make take some time, read the works of authors who may have written content like yours. Find out what worked for them. Take note of their writing styles, how they arranged their topics, and how they conveyed their message.
Plan your Schedule
Before plotting dates in a spreadsheet or a calendar, set a realistic goal of how much you can write on a weekly basis. Do not compromise your schedule, since writing a 30,000-to-60,0000-word book can take months. How much time can you allot per writing session? How many hours can you spare? How many writing sessions can you cover in a week?
Once you have the answer to all these questions, determine how many sessions it would take to hit your target word count. Plot your schedule accordingly. We suggest using a project management tool where you can plot your schedule as well as access your manuscript all in one place.
Create an Outline
Your outline is your roadmap. This roadmap is the journey that your readers will take while reading your book.
To organize your thoughts, start off with all the ideas that you want to incorporate in your book. You may do this randomly in a brainstorming session.
Once you have all your ideas written out, arrange them in a way that would best convey your message.
From there, you can write subheadings for each main topic.
Once you have your outline at hand, plot the topics that you cover in each writing session.
Write Your Manuscript
Now that you have done your research, created your outline, and plotted your schedule, it is time to start writing. Find a designated writing spot if you think that will work for you, or you can write anywhere, whether it be a coffee shop or your favorite hangout spot.
You can get an editor to help you along the way, or you can do it yourself. You can also find a writing partner or support group with whom you can share your chapters and get feedback.
Publishing and Marketing
Once you have finished your book, you can publish it with Amazon's Kindle Direct Publishing, an author platform where you can you upload your book and list it for free. Amazon only keeps a percentage of your sales (either 35% or 70% depending on the price you set). With KDP, readers have the option to buy the eBook or order a print version. Congratulations! You are now a published business book author!
But what if this still seems like a lot of work? After all, as a business leader or entrepreneur, you only have so much time.
OUTSOURCING
This is the best option for you if you have the budget but do not have the luxury of time. Outsourcing the book writing, publishing, and marketing process will get your book published without compromising the quality of your work.
Yes, self-publishing is quite an achievement. Yes, working with a publisher seems like a sweet deal. But both options have their drawbacks in schedule, costs, and best-seller status guarantees.
Imagine all the time you will spend writing your manuscript without the assurance that your book will reach a wide audience.
How does outsourcing work? With a company like Leaders Press, you have a dedicated project manager to oversee the whole book writing process.
Who will write your book? Leaders Press assigns a project manager that will spend hours working with you through recorded interviews sessions. These recorded sessions will then be used by their seasoned writers as a guide to write your book in your voice.
After your manuscript is done, the project manager then forwards the book to their team of editors. You also do not need to worry about the book cover, as their team also employs expert graphic artists to do the job.
But it does not end there. Once the book is done and published, the next step is to market your book until it hits best-seller status.
In six to twelve months, with Leaders Press, you can become a best-selling author and charge profitable speaking fees with your book as your business card.
---
You may be interested in: 5 Best Self-Publishing Companies for New Authors in 2021