You might be looking forward to launching a powerful TikTok live video that will make your TikTok account go viral. A live video is key to making you popular on the platform. A TikTok Live will assist you in bonding with your target audience in real-time and also enable you to attract new viewers and followers to your TikTok account. The only thing you must do is switch on your camera and begin to talk.
Read on to find out how to go live on TikTok to build connections and kickstart your journey to popularity on this amazing platform. Also, you should make use of a reliable TikTok provider like CrowdHall to help boost your growth on the TikTok platform.
TikTok Live is a feature that is designed for users and content creators to communicate with their audience in real-time. TikTok Live is TikTok's way of executing a live video, as there is Facebook Live, Instagram Live, etc. However, there are some conditions and constraints.
What Number of Followers Is Required to Go Live on TikTok?
One must have a minimum of 1,000 followers on TikTok to access TikTok live. However, read on to find out how to go live on TikTok even without 1,000 followers.
What Is the Minimum Age to Go Live?
You must be at least 16 years to go live on TikTok.
Also, you must be at least 18 years to send and receive gifts in a live stream. Live gifts are virtual offerings presented by one's followers in a live stream. These live gifts can be changed to cash.
Advantages of Going Live on TikTok
When you go live on TikTok, you can earn money from live gifts and diamonds. If you like going live on TikTok, you should be aware that you can also earn money through your engaging content, it's a great way to raise money for a cause.
Live gifts from fans mean that you may receive Diamonds and these Diamonds can convert to real-time cash in any outside account you want. Diamonds is a part of the TikTok live feature.
TikTok gifts them to any content creator based on their videos' popularity. For content creators to receive Diamonds, they have to receive gifts from their TikTok Lives views. Live gifts are just for users and business accounts that are at least 18 years old.
Don't forget to always follow TikTok's Community Guidelines and do not force gifts or offer incentives first to receive gifts. CrowdHall is always there to help you in your journey to becoming popular on TikTok.
How to Go Live on TikTok
Follow this step-by-step guide on how to go live on TikTok. This is once you have met all the stated requirements:
Go to the TikTok app. Select the plus sign at the bottom of your TikTok home screen to switch your camera on.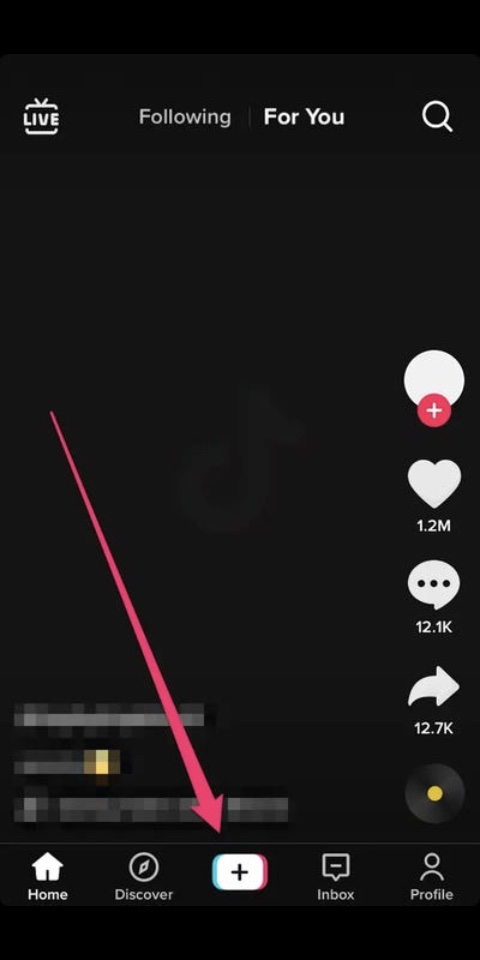 Proceed to the red button and beneath it, you'll see the recording options. Go through the options available and then you will see the live option. Tap it.

Write your live stream title and remember to make it very short, just 30 characters are allowed.

Select a cover photo, it may be your profile photo or any other pic. Pick a relevant topic and also add effects and filters. There's even an option to help a nonprofit.

Tap the Go LIVE button to go live on TikTok.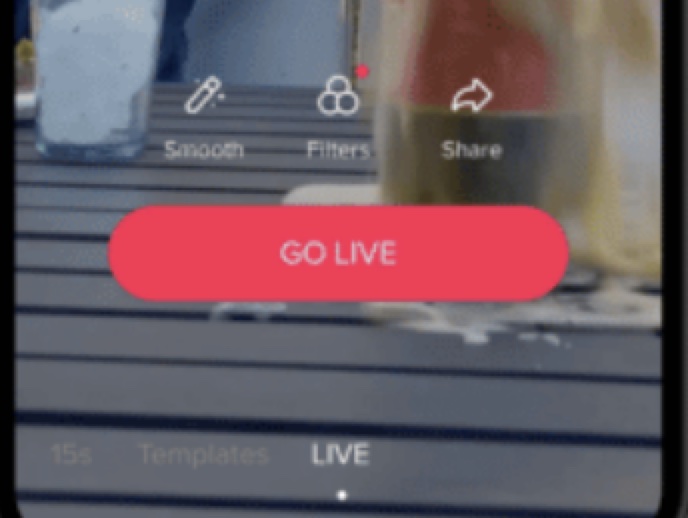 There will be a countdown of three seconds before the live video starts. You can also add moderators and filter comments in your live streaming.
In a situation where the live button does not come up, you have to recheck that you have satisfied every requirement for TikTok Live.
Also, you may have satisfied all requirements but because too much live streams are happening, it won't go. You should retry after some minutes if this is the case.
How to Go Live on TikTok Without 1000 Followers
There is a way to open TikTok Live access now even if you don't have up to 1,000 followers. Follow this step-by-step guide on how to go live on TikTok to do so:
Proceed to your profile, tap the hamburger menu and you'll be taken to 'Account Settings'.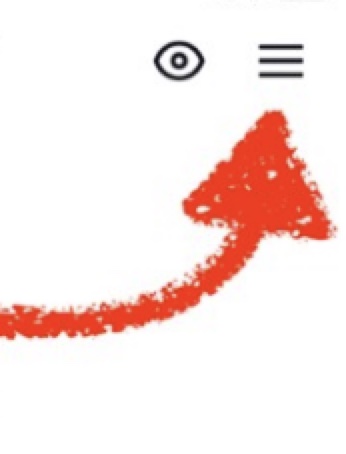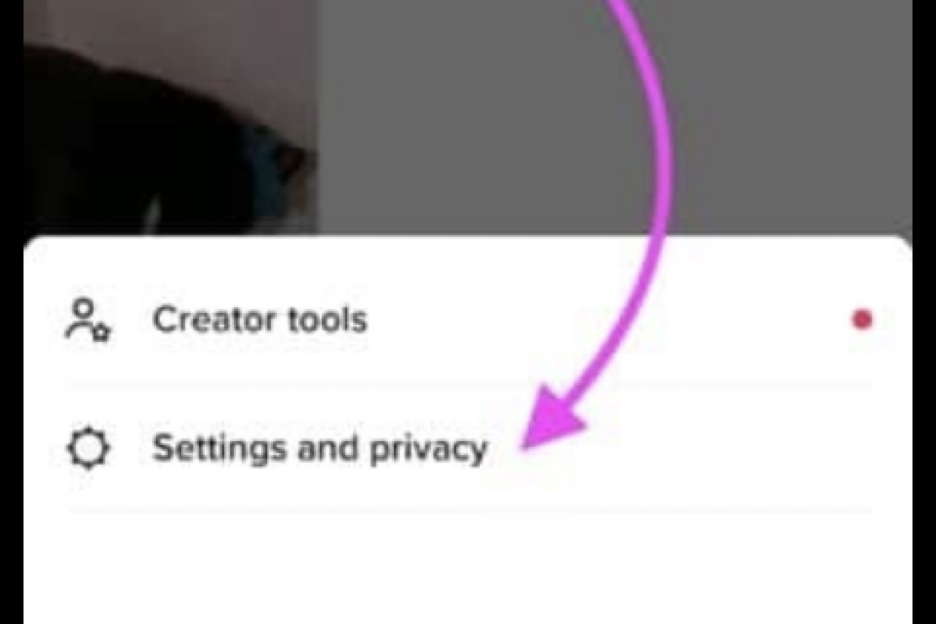 Tap 'Report a problem'.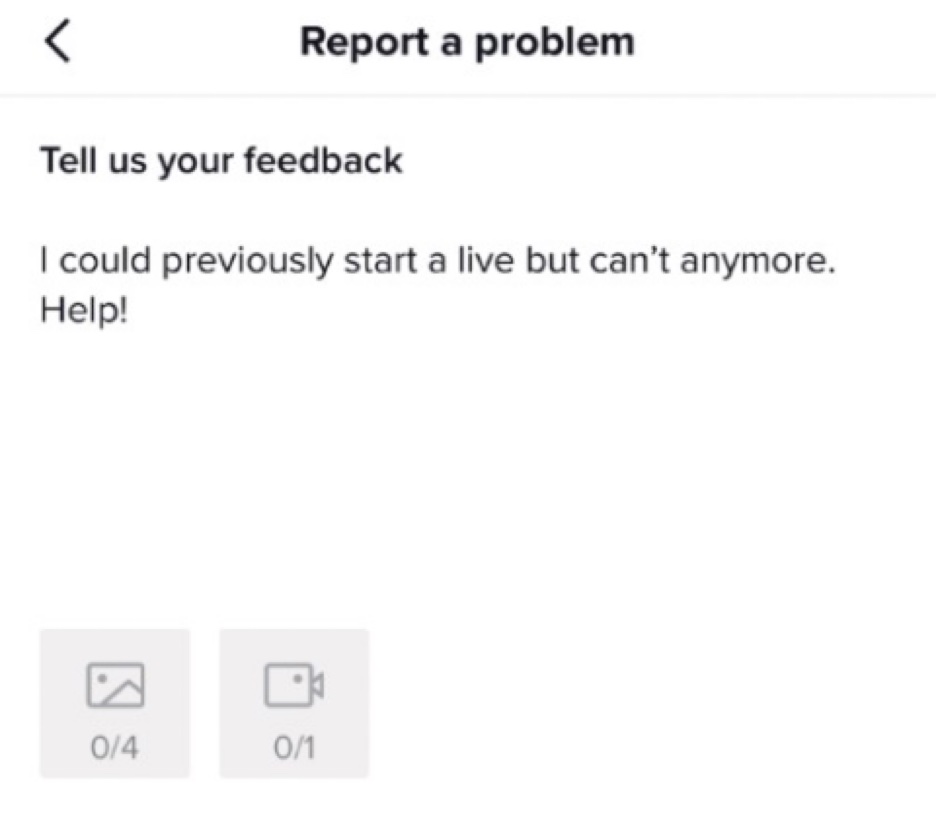 Tap 'I can't begin a TikTok Live'.
They will ask if the issue has been solved, click No.

Then, go to the provided box and type in your complaint.

Press Send and within a few days, you'll start having TikTok live access.
Joining Somebody's Live on TikTok
You can ask to connect somebody's Live on TikTok without difficulty. Follow this step-by-step guide to do so:
First of all, look for the Live you intend to join. Select it before proceeding to the comments section.
There, you will see a smiling face button. Tap it to convey a message about joining TikTok Live.

Your TikTok screen will become divided immediately after your demand is confirmed. That's it, you've successfully joined TikTok Live.
Weekly Rankings
As of recent, TikTok launched some live features that can assist users to become visible to new viewers. Weekly Rankings is a feature that is seen in the TikTok app Live section.
It usually shows the weekly ranking of content creators based on Diamonds received. If the Diamonds are more, the ranking will be bigger. The highest 20 hosts are given awards weekly.
Anybody that is above 18 can go live as long as they follow the Community Guidelines. Hosts who go against the Community Guidelines are dismissed from the ranking live feature.
You should try out CrowdHall, a great service provider of TikTok views, likes, and followers which will greatly help you attain success on the platform.
TikTok Live Tips
There are some important things you need to know before going live on TikTok. Read on to discover more tips about TikTok live.
Set an Objective
Before starting a TikTok live, you should have a clear objective on what you stand to gain from it. You may intend to give a particular thing to your audience or interact with the community.
You may also be promoting a recent item or driving traffic to your website. There are thousands of available options and if you define your aim before starting a TikTok live, it will ensure that your live stream is purposeful and beneficial to your brand strategy.
Choose a Related Topic
After setting your objective, it is now time to pick an essential topic that can assist you in accomplishing the objective. Your topic should entice your audience to watch.
If your objective is to cross-promote a fresh product, the topic should be about the way followers can utilize that item in solving a rampant issue. Also, you may intend to pick wider TikTok live ideas that can cover an extended period and then carry out weekly live streams on any subtopic.
Plan the TikTok Live
For you to increase the engagement of your audience and keep them glued to the end of the live stream, you have to plan well and create a structure. Decide the way you will begin, continue and end the TikTok live before clicking GO.
It is better to say hi first and introduce yourself before going any further. Then, start talking about the live stream immediately after a substantial number of viewers have joined.
You can structure the center of the live stream in any way that suits you. The main thing is that it must flow well and increase engagement. Your Live session can be for answering questions or explaining a how-to video.
Ensure It Isn't More Than 30 Minutes
Plan the length of time your live stream will take. It will be better if it doesn't exceed 30 minutes because this is the ideal time limit for Live sessions.
TikTok prefers shorter content even in live streams. You might need enough time to achieve the set-out objective but still, you've to ensure that your live videos are short. This will enable viewers to stay till the end when you go live.
When you plan the duration before starting, it will help you to be attentive to the clock as you're carrying out your live stream. Through this, you will know when it's time to speed up and proceed to other segments of the live stream.
Go Live on TikTok at a Good Time
Ensure you go live at the right time when most TikTokers, especially your audience, are online. It will enable you to receive a lot of likes and reactions.
Go to 'Follower Activity' in your TikTok analytics to access the details of your followers' availability. This is a very wise thing to do because when you live stream anytime your target audience is online, you will surely receive higher engagements.
You can also buy likes and views from CrowdHall to boost your video views and gain popularity.
Ensure Good Lighting
Lighting is very important when live streaming on TikTok. It's essential to keep the audience engaged and avoid distraction. When the lighting is bad, it will make it hard for your audience to view everything, and distract you a lot.
Good lighting will help retain the attention of your viewers and enable them to be focused. You can even make use of a ring light to further enhance your lighting. Ensure you have a good lighting setup before starting any of your live videos.
Ensure Good Sounds
You may feel that sounds aren't important in your TikTok Live but it's very essential like you're lighting and visuals. If you want to create powerful live videos, you should pay enough attention to the sounds.
There should be minimal background noise because your audience must hear every single thing you are saying to them. Background noise distracts a lot, so you should find a quiet and stable filming area to live stream from.
Good Internet Connection
A reliable internet connection is very essential when you want to start your live streaming on TikTok. You wouldn't want your connection to come off suddenly leaving you stranded. A good internet connection will encourage your audience and other TikTok users to remain connected to you till the end.
Avoid Scripts
Your live streams shouldn't seem scripted. Raw content is essential in TikTok and is a party to the platform's attraction. If your TikTok live stream looks scripted, it wouldn't have an impact on your fans and viewers.
You should structure your live streams in such a way that they will always offer value to the audience, and still be casual at the same time to ensure you connect well with them.
FAQs
How Do I Go Live on TikTok?
When you want to go live on TikTok, click the 'Create' icon to get to the Live button. Proceed to Live, select a picture, and type in your live stream title. Then, immediately you are set to go live, select Live to begin your TikTok live event. You can click on the three dots at the top left corner to modify some settings even as you are Live.
Why Can't I Go Live?
You must have at least 1,000 followers to start going live on TikTok. Also, you must be 16 years and above to go live. You should buy TikTok followers from CrowdHall, a trusted and top-notch service provider to kickstart your journey on this popular platform.
How Much Does TikTok Live Pay?
TikTok creators can make about 2 cents to 4 cents for 1,000 views. This means one can earn from $20 to $40 immediately after his video reaches 1 million views. One can even earn about $200 to $400 from a viral video having 10 million views.
Why Can't I Go Live on TikTok With 1000 Followers?
Some other requirements are attached to going live apart from having 1,000 followers. You must be at least 16 years to access TikTok live feature. Also, you must be at least 18 years old to start sending and receiving gifts at live events.
---
Interesting Related Article: "Here's How Your TikTok Account Can Assist Your Business Marketing Strategy"