Marketers know the power of cold emails. It's a great tool for finding new leads and driving sales. And this isn't anything new; the notion of finding leads through email has existed since the dawn of the internet. Cold emailing is a powerful, cost-effective, and scalable tool for business lead generation, which even small businesses can leverage.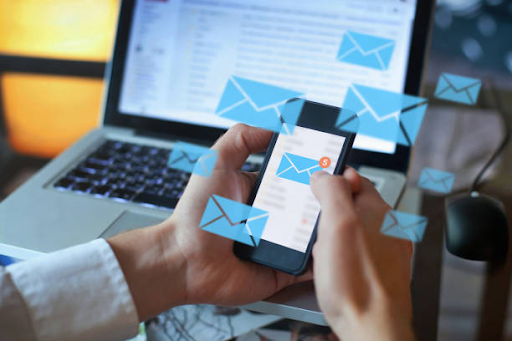 The idea of sending emails to another business seems daunting, especially for startups and small businesses. It can be stressful not knowing if the receiver will consider your message or delete it without a second thought. Despite this, it's a great way to achieve all your marketing goals. All you need is to actually do it. 
Once you get into it fully, you won't worry about unreceived responses and will focus on those you get. 
Why are cold emails significant for small businesses? 
The two main reasons that make cold emails essential to business growth are:
Lead Generation – Many B2B lead generation companies leverage cold emails to get more leads. It allows them to collect information about prospects and target them through personalized cold emails. This is a great way to find their first customers and grow larger each day.
Networking – Cold emails are a powerful and cost-effective way to improve brand recognition. Small businesses can inform businesses and prospects about their products and services while substantially increasing their reach. 
This article lists simple ways small businesses can leverage cold emails to grow their business. 
Pen them down!
Effective Tips To Use Cold Emails To Grow Business
1. Build A Persona 
Before you execute a cold email campaign, you will need to build personas (people) to contact. 
Ask an experienced marketer, and they suggest you build the right personas. Creating a persona is half the job done. Well, the question here is how to create the right persona.
The simplest way is to target a focused customer persona. This will aid in increasing the relevance of your cold emails. Also, the chances of getting a response will be more. For example, if you own a marketing agency with startup businesses as your clients, you should target founders with less than 50 employees. Collect information about such startups and use them to send targeted emails.  
2. Create Great Cold Emails
Writing cold emails is not as simple as everyone thinks. While you can use email templates, they won't constitute your thoughts, which may be more impactful. A good idea here is to recycle templates that you've already sent previously by adding new content to them. 
The best way, however, is to write cold emails from scratch. Writing a cold email is a skill you can master with practice. Here are a few crucial considerations which you must keep in mind while creating cold emails:
Curate short, concise, and enticing subject lines about your recipients and the goal of the email. Be honest, and do not trick your recipient through the subject lines.

Create a convincing and interesting email body. It should clearly explain the purpose of your email. It should answer, "what's in it for me" for the recipient. Do not use the first person in the body; instead, use 'you' and 'yours'. While the email body content can be lengthy depending on its purpose, make it as concise as possible.

Make sure to end your cold emails with a closing sentence with a call to action. This closing line should tell the recipient what to do next on receiving this email. 

Do not be pushy in your emails, as you have never met the person who'd be receiving the email. Put yourself in the recipient's shoes and think how you would prefer receiving a cold email and how you would respond.  

Do not forget to add your email signature to your cold emails. Since you can embed your social media links to a dynamic email signature, it's an unobtrusive way to direct your recipients to more of your content. And the more they read about you, the more the chances of them showing interest in you. 
3. Scale your Email Strategy
Scaling cold emails is a must for businesses, especially startups and small ventures. They cannot afford to waste money on labor-intensive, unnecessary campaigns. Further, if you are manually sending cold emails from your inbox for outreach and tracking progress through spreadsheets, you aren't as efficient and effective as you could be in your outreach efforts. 
Instead, invest in some cold email tools like Mailchimp, so you can automate your cold emails by creating segmented campaigns and using templates that can be personalized easily. These tools will also allow you to track the performance of your cold emails without any manual intervention.
 4. Ensure Follow Up 
Many businesses give up on the first cold email follow-up itself. Following up multiple times is significant. It's been seen that businesses get replies even after the third or fourth follow-up. However, do not spam. 
Make sure to personalize the follow-up emails before sending them. Incorporate a reason every time you send follow-ups. If you don't do this, you'll end up getting requests to unsubscribe. 
Wrapping Up
It's clear that cold emails are cost-effective and powerful ways to speed up the growth journey of your business. However, you must strategize your cold email campaigns well by creating the right personas, curating personalized, enticing, and informational email content, using tools to save your manual efforts, and following up wisely without annoying your recipients. Doing this will eventually make cold emailing the most significant marketing tool for your business. 
---
You may be interested in: 6 Ways To Boost Your Online Store's Profit