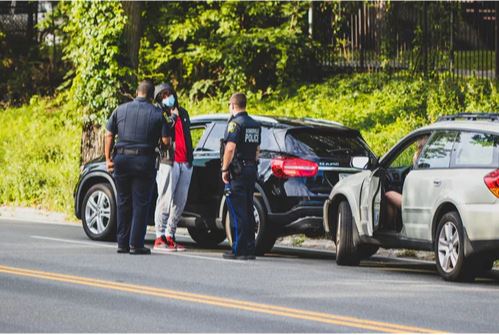 Car accidents happen fast, but the effects linger for much longer. People who have been injured in auto accidents often find themselves muddling through the various obstacles that come up when trying to get compensation from the at-fault driver's insurance company. Rather than focusing on their own healing, they are overwhelmed by the insurance company's requirements and low-ball offers.
If this situation sounds familiar then you may want to hire an accident attorney. Though hiring an attorney may sound difficult in itself, there are key questions you can ask to help make the process easy. Keep reading for more information on how to hire an accident attorney.
Should You Hire an Attorney?
Not all car accidents require the help of an accident attorney. If the accident did not result in major damages or injuries, handling the case yourself may be the best option. However, in complex cases that require negotiations with insurance companies, hiring an accident attorney can make a huge difference.
What an Accident Attorney Can Do For You
An attorney that frequently handles car accident cases has the skills necessary to negotiate with insurance companies while advocating for their client. They can offer options that you may not have known about on your own and help you choose the best path forward. They can handle litigation, expedite your personal injury claim, and thoroughly inspect the evidence presented by the defendant.
Personal injury claims can be complex and take a long time. Most people do not have the energy to take on the work required to obtain a fair settlement after they have been injured in a car accident. Hiring an attorney lessens the burden of filing a personal injury claim and lets the injured person rest and heal.
What Questions to Ask an Accident Attorney
If you are ready to hire an accident attorney, it is important to know what questions to ask. Most attorneys offer free consultation meetings to go over the details of your case and give you a chance to ask any questions you may have. Use the following questions to help get important information during those meetings.
What Types of Cases Do You Handle? Law is an incredibly big field, and not all lawyers handle every type of case. With this question, you should be able to tell if the attorney has had experience with cases similar to yours.
What Type of Clients Do You Serve? While this may sound similar to the question above, there is a significant difference. Attorneys typically handle either business clients or personal clients. If an attorney primarily represents businesses, you may need to find another one to handle your personal injury case.
How Long Have You Been Practicing Law? Not all new lawyers are going to perform poorly. After all, becoming a lawyer takes a significant amount of training and experience. However, the answer to this question will help you understand if you are working with someone who has been down this road a few times or hundred times.
How Many Similar Cases Have You Handled? This question helps you gauge how many times an attorney has handled this particular kind of case. Be sure to ask how many times the attorney has won this type of case so you can decide if you think the attorney can also win your case.
What Are Your Fees? There are many ways lawyers request payment. Most accident attorneys work under a contingency fee These can be structured differently depending on the attorney. Get these details upfront so you can make an informed decision.
Find The Right Accident Attorney For You
Finding the right attorney for you is the first step in winning your case. An accident attorney will speak on your behalf, so it is important you are comfortable with them. Use the information above to get a head start on finding an attorney that fits.
---
Interesting Related Article: "Common Injuries Sustained in Car Accidents"