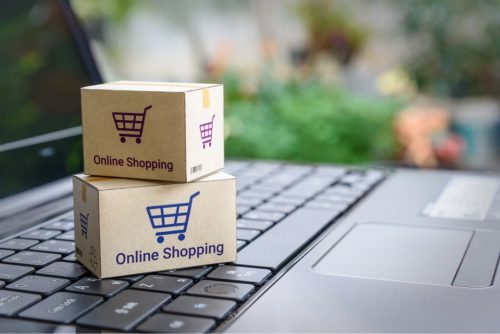 If you want to improve the performance of your e-commerce business, the best way to start is by improving your product pages. Out of all the types of content on your website, an increase in traffic to your product pages will always correlate most strongly with increased sales. That's because people who search for the name of a specific product online are highly likely to be interested in buying that product. In short, if an improvement to one of your website's product pages results in that page receiving more organic traffic, your business will earn more money – it's as simple as that.
Increasing the organic traffic that a product page receives isn't the only way of improving that page's performance – you can also optimize the page by improving its conversion rate, thus allowing you to earn more money from the traffic the page already receives. 
If you can manage to do both of those things simultaneously, that's what turns a struggling e-commerce site into a great one. Top online vendors like Rokin Vapes never stop optimizing their websites' content, and that's exactly what you should be doing as well. This article is a step-by-step guide for improving your site's product pages.
Write High-Quality Original Product Descriptions
The most important thing to know about building a great product page is that Google will almost never send traffic to a page that has no text at all or that has text copied from another website. Many new e-commerce website owners start out by copying their product descriptions from other sites because the task of writing original text seems too daunting. If you really think about it, though, why would Google send traffic to a page with copied text when it could send the traffic to the original source of that text instead?
Every product page on your website absolutely must have an informative text description that's entirely yours and isn't copied from another site. A good product description is usually several hundred words in length because a long description gives Google plenty of keywords to index, and a longer text length usually correlates with a higher ranking.
If you've never written a product description before, the idea of writing several hundred words of original text – and then doing it again for every product on your site – might feel like an almost impossible task. Instead of focusing on text length, focus on answering the questions that a potential customer is likely to have about the product. Explain what the product is and describe how to use it. Talk about who should buy the product and discuss how to have the best possible experience with it. If you address all of those points, the description will probably be as long as it needs to be.
Use Concise, Direct Meta Tags
When you add a new product page to your site, you'll have two fields – the page's title and meta description – that you can populate with whatever text you want. Your website will probably populate those fields automatically by putting the product's name in the title field and copying the first several words of the product's description into the meta description field. You can almost always do better, though, by adding your own text to those fields.
The title field should contain the keyword phrase that people would be most likely to use if they wanted to find that product. It should also contain your business's brand name.

The meta description field has a chance to appear on Google's search results pages, so it should contain an appealing message that encourages people to click through to your site.
Take High-Resolution Product Photos
Are you using manufacturer-provided stock photos on your product pages? Manufacturer photos are often notoriously poor in quality – and to make matters worse, the people who visit your site have probably already seen those photos many times elsewhere.
Google knows that people don't want to see the same pictures over and over. If you search for a product on Google Images, you won't see row after row of stock photos. You might see one or two manufacturer photos, and the rest of the images will be original. Just like with duplicated text, Google knows when a picture is already in its index and will endeavor not to show that copied content in its image search. 
If you really want to make your site's product pages stand out, you should strongly consider taking your own high-resolution product photos. Original photography immediately makes your website stand out because you're providing something that your site's visitors haven't seen elsewhere. High-quality original photography helps products to look as appealing as possible, and it also gives your site the best possible chance to appear on Google Images. Many people use image-based searches when they're looking for things to buy, and you don't want to miss out on that potential traffic.
Offer Upsells, Cross-Sells and Alternative Products
Amazon is the world's most successful e-commerce website, and the company has a truly enormous lead over its competition. As of August 2022, Amazon claimed a reported 37.8 percent of all e-commerce sales in the United States. Walmart had a very distant second place ranking with 6.3 percent of all online sales in the same period. 
There are many reasons for Amazon's leadership in the e-commerce industry, but one of the biggest reasons for the company's dominance is the incredible design of its product pages. If you want to improve your site's product pages, you'll find it very instructive to examine Amazon's product page layout and see what you can learn from it. 
One of the first things you'll see is that Amazon always provides ample cross-sell opportunities. If a product requires specific replacement parts or other accessories, you'll always see that in a section of the page devoted to items that customers frequently purchase together. If you sell products that have related accessories, you should give customers the opportunity to buy those items together – you can even entice them by offering a modest discount. Cross-selling is a great way to increase your site's average order value.
The other thing you'll notice about Amazon's product pages is that every page always suggests plenty of alternative products in case you decide that the product you're currently viewing isn't right for you. That's a great feature to consider implementing on your site because even the greatest product will never have a 100-percent conversion rate. If a product page has suggestions for alternative products, that can make the difference between people staying on your site or clicking back to Google. 
---
Interesting Related Article: "5 Best eCommerce Platforms For 2023 : Compared & Rated"