Global energy prices have risen in 2022, spurred by the war in Ukraine and its related economic consequences. Specifically in the UK, following a price cap announcement by the Office of Gas and Electricity Markets (Ofgem), gas and electricity prices skyrocketed since last April by a drastic 54%. This sharp increase has affected several households' economies.
According to the Committee on Climate Change —a public body that advises the government— around 23 million out of 27 million homes in England, Scotland, and Wales "are currently connected to the gas network, using a boiler". The conclusion is straightforward: many households will need to spend more money to heat their homes.
However, there are some measures you can take to mitigate the negative impact on your finances. Improving your boiler's efficiency and extending its useful life can help in this regard. Here we'll share 5 tips that can save you money.
Replace your old boiler
A boiler replacement may not sound like a money-saving measure at first. Depending on the model, installation costs, and the work required, you might have to pay a couple of thousand pounds or more. However, it will pay for itself in a relatively short time.
Let's use an example to have a clearer idea. Old gas boilers' efficiency could be as low as 60-70% due to the boiler wear and tear or because it is an already outdated model. Suppose that your old boiler is 70% efficient. Then you would be wasting 30p per every £1 you spend on heating your home.
Replacing it with a 94%-efficient boiler can save you hundreds of pounds annually. The exact amount depends on the efficiency improvement, property size, and type. For instance, replacing a 70%-efficient boiler in a flat with a 90%-efficient one would save you around £150 on your yearly gas bill. A similar replacement in a detached house could save you up to £580.
On top of that, you'd also be glad to know that there are financing options for boiler replacements.
Annual boiler service
A boiler's lifespan ranges from 10 to 15 years before it needs a replacement. Nevertheless, its efficiency can drop as you use it regularly. In this regard, the best thing you can do to keep your boiler running as safely and efficiently as possible is to have it professionally serviced at least once a year.
Note that you should never try to service your boiler yourself. This is a job for accredited installers. Engineers checking on gas boilers must be authorised and regulated by the Gas Safe register. Those servicing oil boilers need the Oil Firing Technical Association (OFTEC) accreditation.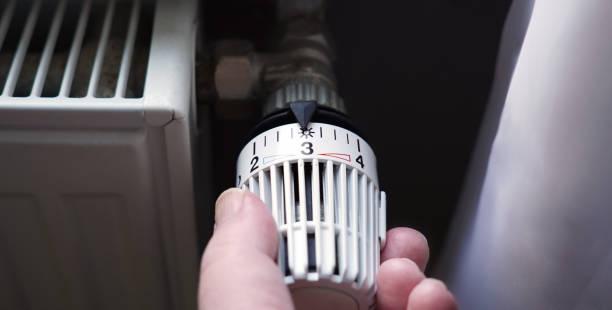 Depending on the boiler model and the engineer's rates, an annual boiler service can cost anywhere from £80 to £160. Boiler manufacturers also commonly require it to keep the boiler warranty valid throughout the whole advertised period (sometimes up to 14 years).
In any case, servicing your boiler can prevent it from going out of order prematurely, saving you from a hefty repair bill or an early replacement.
Get repairs fixed ASAP
Even minor problems can worsen over time, leading to hefty repair costs. Probably, summer is the best time to schedule non-urgent services and checkups. Engineers aren't as busy this season, which could mean lower rates. Additionally, you would not use your boiler as much as during winter.
However, if you think your boiler may not be working correctly, you should not wait until it is too late. The wisest choice is to get in touch with a certified engineer as soon as possible.
Don't overwork your boiler
As final general advice, try to use your boiler moderately. The more you use your boiler, the faster its mechanisms and moving parts deteriorate. Consequently, the faster its efficiency will drop.
Smart thermostats are a nice solution in this regard. Their cost ranges typically from £150 to £300, but their special features are worth it. Besides automatic turn on and off, they can adjust the heating based on weather conditions, learn about your home heating habits and adapt to your routine, and heat only the areas or rooms you are using.
As you have already noticed, all these features can help you reduce energy waste and save on your energy bills.
---
You may be interested in: What to do about boiler pressure loss