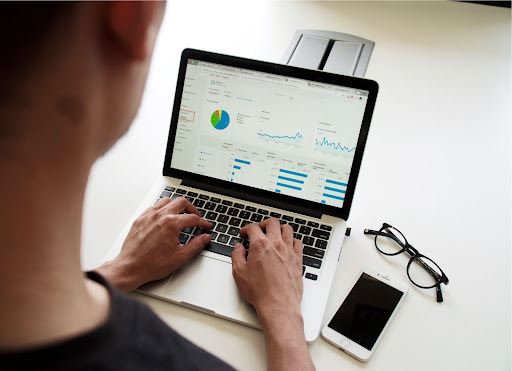 How many times have you tried to use a search bar on a website only to find it somewhat lacking? You are not alone. It has been reported that over 70% of website visitors who try to use onsite search bars leave feeling dissatisfied with the functionality.
However, many website operators continue to overlook this simple but vital area of their ecommerce site. By neglecting your search bar, you could be reducing your customer retention, and missing out on conversions.
Despite understanding that UX/UI design is important for startups and established businesses, many companies still underestimate the significance of search bars. The goal of an ecommerce site is to gain traffic, keep them there, and then make a conversion. Good search bars can boost conversions significantly, but a poor one can lose custom.
How important is a search bar on your ecommerce site?
Somewhere in the region of 1/3rd of visitors to a digital retail site will use the search bar to locate the item they require. 43% of those will not bother with any other form of navigation and will go straight to the search bar.
If the visitor is unhappy with the search bar's functions then they are more likely to head to a competitor's site. When visitors leave it can result in a high bounce rate. Ultimately, this could affect your search rankings. However, when a search bar works properly you could see more conversions.
Visitors that use the search bar are far more likely to convert. This is because they are motivated buyers. These shoppers have visited intending to search for a specific product and purchase it. 
When a search bar is used, conversions are over 200% more likely, and the consumer is likely to spend more than 2.5 times the amount other visitors will.
Search bars don't just show the customer your inventory though.
What can add search functionality bring to your business?
A simple search bar has one function, and that is to let the user input some keywords and then show relevant results. Many websites have these basic search bars built in.
Yet, search bars can be far more sophisticated and help the business owner make data-driven decisions today. One particular tool, LupaSearch, can help a business analyze what its consumers most want through reporting on searches made. This can help with areas such as promotions and merchandising.
What can be done to improve conversion rates through search functionality?
Ecommerce conversion rates differ across the world. Great Britain leads the way with the highest conversion rates in ecommerce on average, with the US following. 
In Q2 of 2021, the ecommerce conversion rate in GB was 4.4% ahead of the US with 2.8%. Yet, both of these figures could be higher with some optimization.
Below are some of the important areas of search functionality that are often overlooked.
Autofill function
This function can help with language barriers and poor spellers, and also offer suggestions for the words that are being typed. This can help improve the user experience and increase conversions.
Consumers are 6 times more likely to make a purchase when using a search bar with autofill than one without.
Understanding the intent behind the search
Intuitive search functionality can help understand what the consumer is really looking for, and help to guide them there.
This helps avoid the frustration of showing irrelevant products and will help increase conversions.
Spotting synonyms and typos
10% of all searches performed on Google are misspelled. If this is happening with your search bar you are potentially losing sales. A search bar with any typo recognition will kill your sales figures. Similarly, a search bar that can spot synonyms will help to display only the items that are relevant to the user.
Making data-driven business decisions
A smart search bar tool can gather data on all the searches made by consumers. This means that you can rank your products, and better understand what your customers' needs are. You will also be able to adjust how your search results are displayed to push products that are more likely to sell.
Place your search bar strategically
It is no use having a fully functioning smart search bar if it isn't easily locatable. Many experts in this area advocate having the search bar very clearly placed in the header and as obvious as possible.
Try to avoid dead ends if possible
Using autocorrect and error detection can help to avoid dead-end searches. But, sometimes they are inevitable. One way to help with conversions in this instance is to lead the consumer towards similar products that they may be interested in.
Summary
There are many things to avoid on an ecommerce site build as customers dislike them. Having no search functionality is one of the big bugbears for consumers. But, having a search bar with poor functionality could be even worse.
Installing a search bar with autocomplete, typo detection, and good visibility could lead to significantly higher conversions. However, ignoring the importance of this tool could see your bounce rates rise, and your conversion rates drop.
---
Interesting Related Article:  "4 Ways for Your eCommerce Business to Increase Sales in 2022"