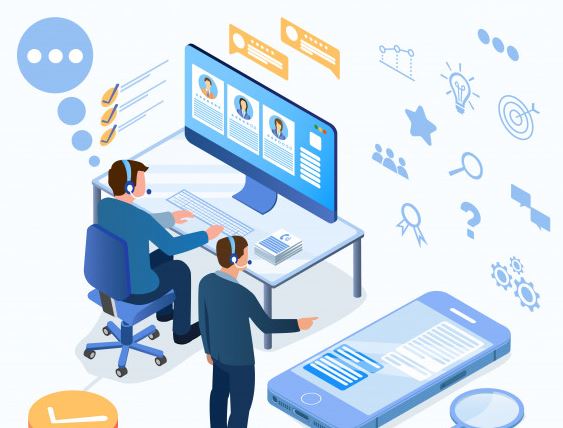 The shift to a hybrid workspace has seen a dramatic increase in the adoption of desk booking software worldwide. This is primarily due to the flexibility and ease that it offers. Workspaces needed their employees to return but they had limited space. This made hot desking an easy choice. But as organizations expand and we enter a post-covid phase it leaves a question over the adoption of desk booking software. 
We have seen how hot desking was needed in the hybrid era but what does it aim to conquer and why is it important? It's important because if hot desking can associate itself as an answer to a perpetual need or problem at the workplace it will secure its future. Let us look at some areas that a hot desk booking software can make itself an inalienable part of.
Return to Work
Returning to work is what brought the need to have a desk booking software in high demand. Keeping in mind that hybrid is the new normal, desk booking is the need of the hour. For organizations making their employees return to work, it allows them flexibility. What is this flexibility? Well, imagine an office space that can fit 100 people manages to fit all 150 of your employees. That is what the software allows you to do. How you may ask? It has features like 'smart booking rules'  that enable the admin to have control over who can book the desk and when. Add to these more features like active/inactive status, sanitization status, slots, and amenities and you have software that facilitates comprehensively your return to work requirements.  With over 55% of employees still expecting to work from home at least 3 days a week, it makes sense to have an efficient hot desking software deployed. 
Remote First 
Remote working or as it is popularly known as work from home has been a phenomenal success. Over 83% of employees agree that remote work has added to their company's success. A remote first policy means that working remotely is the default setup for employees. Giants such as Facebook, Google, Spotify, and others have already adapted to it. 
Now a remote first policy doesn't mean that employees will never walk through your gates. They will eventually be at the office maybe for a specific duration or intervals. Some employees might come when they are needed on an ad-hoc basis and some might have set dates. This makes a desk booking software even more important because it allows you to plan for the future with booking desks in advance along with on-spot bookings that take care of your ad-hoc needs.
Employees tend to be happier when they are working from home, and happy employees result in 13% more productivity. All this makes remote the first next step in workplace evolution and hot desking is the catalyst.
Save Time Save Money 
Efficiency, this word is thrown around a lot in today's modernize workplace landscape. How do you become efficient? A one size fits all answer would be, to optimize your resources and simplify processes. That's exactly what a desk booking software does. Nearly 40% of your office space remains unused and the hybrid workspaces today have limited space to offer then how do your employees have any clarity? Your employees can use the app to be sure about where they will sit, how long they have the desk to themselves, the availability, and a lot more. This saves a lot of time, enhancing the employee experience and resulting in better productivity. Every inch of your limited space is used saving space and money. All of this while making your workplace more efficient.
Collaboration
The point of having a standard office setup is that it can foster collaboration. Every individual goal of an employee contributes to the larger goal of the company and for that you need collaboration. One of the most common arguments against hot desking is that it can make employees sit in unfamiliar surroundings and make it difficult to collaborate. But these are common misconceptions. The desk booking software of today enhances productivity and collaboration and even overall employee experience. 54% of employees admitted that due to hot desking they have interacted with people they usually wouldn't have. 46% have also said they feel they are more productive from a hot-desking setup.
A Future-Ready Solution
We set out to look for what can hot desk booking software conquer by making itself an inalienable part of the workplaces of today. We can safely say it's here to stay given how much it helps in the return to work, its adaptability to hybrid setup, the ability to save time and cost, and fostering greater collaboration within the organization. What the workspaces of the future would look like can be anyone's guess but desk booking software does have enough to keep up with it. 
---
Interesting Related Article: "5 Ways to Boost Business Productivity with Help Desk Software"