Sleep is an essential part of your dog's life. They need sleep to rest and recover from their daily activities. However, several factors can make it difficult for them to sleep. 
Some dogs have issues with the position in which they sleep, and some dogs are susceptible to the temperature and humidity levels in their environment.
That is why it is your responsibility to take care of his sleeping issues and provide him the comfort that makes his sleep time calm and cozy. In this regard, FunnyFuzzy is a renowned US-based brand providing a huge range of products that can make your pet happy, healthy, and lively.
Are you still stuck on how to keep your dog's sleep time happy? Then scroll down to this blog and unleash some unique products and ideas to make your tiny furry pal happy.
Products to Make your Dog's Sleep Time Happier
Dog sleep is an essential issue for dog owners who want to train their dogs. It is crucial because dog trainers and owners both feel worried about sleep during their training. 
To keep your dog happy while he sleeps, you will need to determine what makes him feel comfortable while sleeping, how he feels when your dog is awake, and how much time he needs between each nap and bedtime. 
Furthermore, it is crucial to learn what kind of food your dog prefers and how often it should be fed. This is why picking up valuable products to improve your dog's sleep is crucial. 
FuzzyFunny is a leading brand in the US with a global clientele. The brand has a fantastic collection of different products for your pet ranging from grooming, walking, eating, sleeping, and so on. 
It means not to worry anymore about your pet's living because this brand has all the things you require for your dog. So, let's begin the read. In this section, you can have an idea about dog blanket/dog mat, sleep bed, sleep tent, and other sleep sets.
Leaf Shape Dog Mat/Blanket
This is a soft, easy to wash, trendy, and one of the best-selling products by FunnyFuzzy. It makes your dog feel warm and comfortable during sleep time and offers versatility in usage. You can put it on the floor for sitting and playing, or you can put it on your dog as a blanket while sleeping to avoid the cold. 
Soft Cozy Dog Tent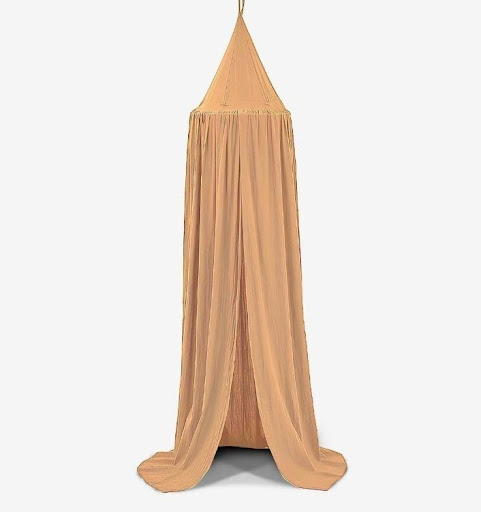 This soft, cozy dog tent helps you make an excellent and personal kind of space for your dog at home. It's elegant and simple but ensures a style statement simultaneously. You can easily install, wash, and store it without any hectic.  
Dog Bed in Donut Shape
Want to add a touch of decency with softness and style? Then this donut-shaped dog bed is the top-notch option. This dog bed is designed with nonslip bottom, waterproof inner cover, and high bouncing support that allows your puppy to enjoy a happy sleep time. It is an ideal bed to make your dog feel comfortable and warm because it has a soft and bouncy bottom. Moreover, its cotton cover is removable and easy to wash. 
Sweet Dream Sleeping Set
This sweet dream sleeping set will resolve all the sleeping worries related to your dog. It comes with a leafy shape blanket, donut dog bed, and a private tent that makes a perfect combo to make your furry friend's sleep time even more peaceful.   
Square Bread Dog Bed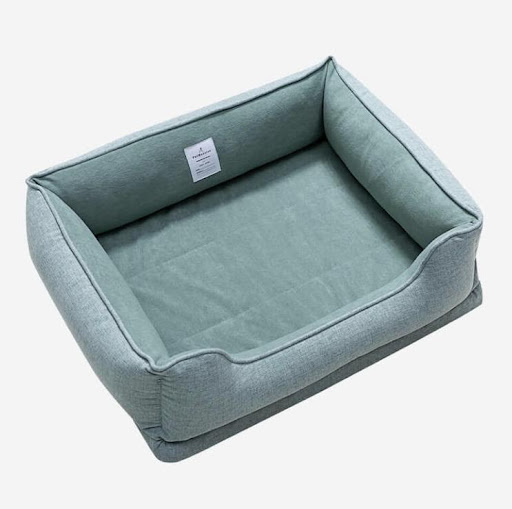 An ideal option like this square bread dog bed can easily make your dog feel sleepy. It is bigger, better, and has a bouncy bed for your dog. That is why it is a fair enough deal to have this dog bed because it is stylish, sober, soft, comfy, bouncy, easy to wash, and comes with a removable cover. There is no worry about slipping and wetting because it has a non-slipping bottom with a waterproof inner cover. 
Portable Dog mat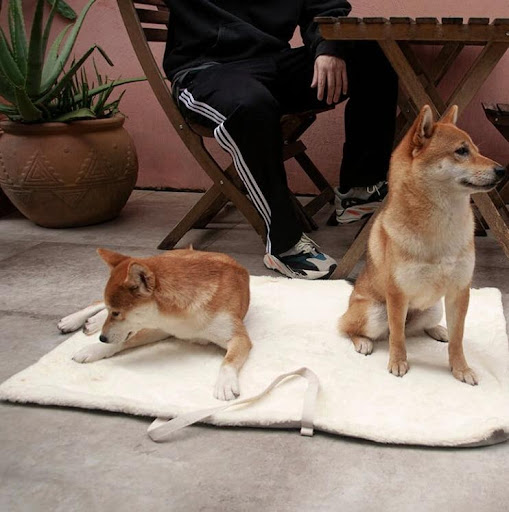 If you plan to go outside, like going for a coffee, brunch, or any other activity, your pet also needs a comfortable and clean place to sit. Time to make your dog out time comfy with this portable dog mat from FuzzyFunny. This portable mat allows easier carrying, washing, usage, and whatnot. Do not worry about the weight; it is a lightweight, softer, travel-friendly mat that makes your pet feel snug and sleepy without disturbing their comfort. 
FAQs or Some Relevant Queries
What is the Sleeping Pattern of Dogs?
Many people believe dogs sleep less than humans. In reality, they need to sleep more than humans because of their short life span.
The sleeping needs of your dog are not different from yours. The only difference is that dogs tend to be less active at night, so they need to sleep more than humans. They need to sleep when tired, but not so much when they are excited or in pain.
How Dogs Sleep?
Dogs sleep as humans do and have been doing this act for millions of years. Their sleeping patterns have not changed much over time. They do not need to be taught how to sleep.
Dogs are the best sleepers. They sleep for 12 to 15 hours a day. Their brains are so well adapted that they can switch off their bodies and then go back to sleep.
How to Train a Dog to Get Comfortable in a New Home or Bed?
One of the biggest challenges in dog training is that dogs are not used to a new environment. They may be used to a clean and tidy home or even an apartment, but they are not used to a messy one.
With these points, you can have info about how to train your dog to get comfortable in a new environment.
Positive reinforcement (i.e., rewarding the dog for doing something good)

Negative reinforcement (i.e., punishing the dog for doing something wrong)

No reward at all (i.e., training your dog only through fear, anxiety, and pain)
---
You may be interested in: Door Mats and Matting – Some Information on The Topics