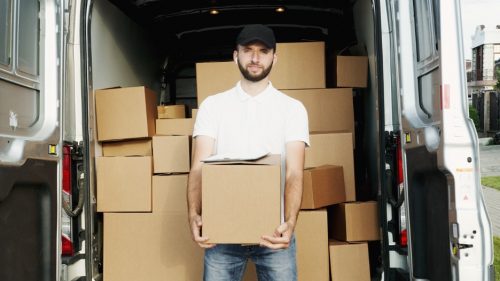 One of the challenges every company faces when moving to a new office space is the difficulty of balancing ongoing customer care and outreach during the chaos of packing and relocation.
Moving to a new office should never mean that your clients experience a downgrade in service, but when your workforce is packing phones and computer monitors into boxes, how can they be taking virtual meetings and responding to urgent requests?
No matter what industry you are in, moving to new quarters will be disruptive. But if you follow these three principles, it shouldn't impact the high standards of service your clients and customers have come to rely on.
1. Centre Clients in the Planning Process
Moving office is a major undertaking in and of itself, and there is a tendency to put the logistics of the move ahead of daily business. But given that your company's entire purpose lies in meeting client needs, it is important to center those very same needs in the planning process.
For example, you should make sure your moving czar co-ordinates with client services and sales to plan the move around important meetings and establishes clear protocols around how client's needs are to be dealt with during the move.
2. Don't Go it Alone
Every move involves certain costs around transportation, the purchase of new equipment, and measures to ensure that your change of address is registered in business documents and online. Due to budgetary constraints, it can be tempting to try to cut corners by asking your staff to do double-duty as movers.
This is a mistake. The move will be far faster and more effective if you hire office moving services to take care of the process for you. Not only will this help your team stay focused on meeting customer needs, commercial office movers can also help with:
Disassembly
Packing
Transportation and delivery
Reassembly
Movers know how to quickly get an office packed up and put together again, and will also ensure that delicate equipment and sensitive electronics receive the proper care and protection. Don't try to save money by going it alone.
3. Use Turnkey Services
If you are moving to a larger floorplan in a commercial building, you will likely need to coordinate with the building manager to set up the structured cabling infrastructure. This often means hiring a structured cabling company to help you make sure you have the right access points for phones, computers, ethernet connections, Wi-Fi, and cameras.
Whenever possible, hire providers that offer turnkey service so that you can plug in and go as soon as your moving company has reassembled your furniture. This will minimize the amount of time you need to spend working on a mobile basis, and will help you get back to normal operations sooner.
Moving to a new office is always an exciting and challenging time for any team. But when it is done properly, your clients should barely notice. Centering client needs, getting professional help, and prioritizing turnkey service are great ways to ensure that your clients never feel that the move is taking precedence over them.
---
Interesting Related Article: "Pre and Post Moving Checklist: Relocation Made Easy"