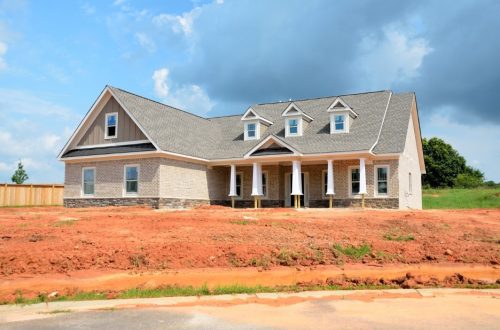 The real estate market in Ontario is ripe with opportunities for investors to make a sizable capital gain, a lucrative recurring revenue stream or both, as long as they know what to look for in an investment property.
Before you begin your search, however, partner with a real estate investment company like Konfidis. If you're serious about making money in real estate, it only makes sense to be guided by a team of actual real estate investment professionals. First-time investors on their platform enjoy having the province's top investment properties identified for them and not feeling like they don't know where to begin, while experienced investors value the convenience of having all the financial analyses done for them by trusted experts so they can make quick investment decisions and close the sale using its one-stop-shop solution.
Once you have your team in place, these are some of the factors you'll consider to help you decide on the best investment property for you.
Location
Everyone knows that a property's location plays a significant role in its value as an investment. What's not commonly known is that many of the best investment properties in Ontario are located far away from Toronto's city limits.
Simply choosing the GTA's current most-popular suburb as a location to buy property because the demand is high is not a well-thought-out strategy. Properties in well-populated areas are expensive and will not give you the same ROI as investing in a property located in an area with a higher growth rate. These properties appreciate at a higher rate while also yielding a higher net rental income thanks to lower property taxes, insurance rates, maintenance and other operating costs.
Rental Listings, Rates and Vacancies
To help you gauge a property's potential for attracting tenants, look at the number of properties available for rent in the area. Then research its current and historic rental rates. A high volume of unoccupied properties combined with decreasing rental rates can indicate a neighbourhood in decline.
If that's not an issue with a property you're considering, use the average price of rent in the area and compare it against all of the expenses involved in purchasing and renting out the property to know what your cash flow would look like.
Transportation
House prices generally grow faster the closer properties are to a public transportation hub like a Go station. The same is also true for properties with easy access to major highways. And with the government of Ontario's new highway programs website, you can search for highway construction projects that are planned or already underway for highways in northern and southern Ontario.
Other Attributes of the Area
At a high level, what you're looking for is a property in a desirable location. Having good schools, libraries, parks., community centres, shopping malls, a hospital, etc., nearby are all attractive to potential tenants.
It's also wise to research the local job market. A growing job market can be enticing as it's possible that rents will increase in the area, but they may also decrease depending on the types of businesses that are hiring.
---
Interesting Related Article: "The Easy Way to Invest in Real Estate"