In this guide, we'll walk you through the process of designing and ordering a stunning step and repeat banner in san diego that will have all eyes on your brand.
What is a Step and Repeat Banner?
A step and repeat banner is a large backdrop that features a repeating pattern of logos or designs. It's typically used at red carpet events, trade shows, conferences, and product launches to promote brands and provide a striking photo opportunity for attendees. With Urban Sign and Print state-of-the-art printing technology, your custom step and repeat banner will stand out, making a memorable impact on everyone at the event.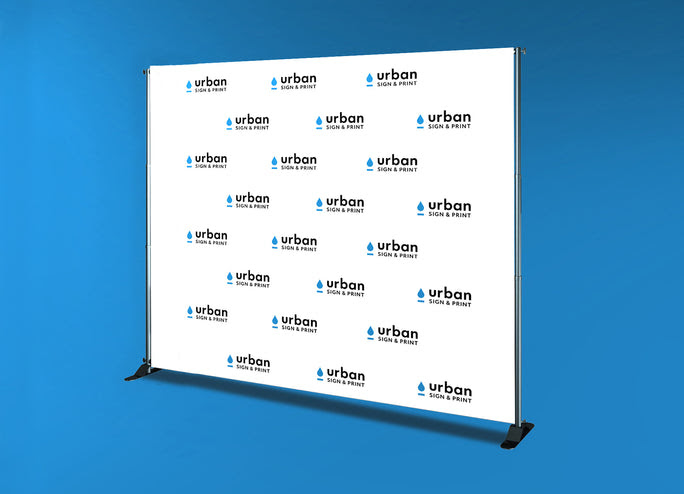 Getting Started: Design Your Step and Repeat Banner
Follow these simple steps to create your unique step and repeat banner in San Diego:
Choose the Size: Measure the space where the banner will be placed and determine the appropriate dimensions. Consider factors such as the number of people posing for photos and the distance between the banner and the camera.
Select the Material: High-quality materials such as fabric, vinyl, and mesh are available.
Logo and Design Placement: Typically, logos are spaced evenly and diagonally across the banner background. You can use a single logo, alternate between two logos, or create a more complex pattern.
Color and Background: Choose your banner background color. Contrasting colors work best to ensure your logo stands out.
Take Your Event to the Next Level with Urban Sign and Print
Step and repeat banners aren't just for Hollywood celebrities. Any business or organization looking to make a splash at their next event should consider a step and repeat banner from a reputable place like Urban Sign and Print. It's an investment in professional branding and show-stopping visuals that will attract attention and create a lasting impression. So what are you waiting for? Order your custom step and repeat banner in San Diego today and bring your event to the next level with a reputable company like Urban Sign and Print.
---
You may be interested in: 5 Best Practices in Implementing a B2B Ecommerce Solution