Flipping houses, cars, and ancient tools has been a smart way of making money in a lot of businesses and industries for a long time now. Flipping a service or product simply means that you buy something at a low price, improve it, and sell it for a higher price. 
Generally, any product can be flipped, such as books, cars, furniture, appliances, homes, websites, and many others. The concept of flipping has also become quite popular in the IT industry, especially in terms of websites. 
Not everyone can flip large-scale assets such as homes and vehicles. However, making money by flipping virtual assets such as NFTs and websites is easier for a lot of people. Therefore, it is important to get familiar with the process of flipping websites. 
In this article, you will get to know all about flipping a website and how you can make significant money from it. 
Fundamentals of Website Flipping
The basic working of flipping a website is that you buy a website at a low price and make changes to it to improve it. Such changes can vary from redesigning the entire structure of the website or making simple changes to make it more attractive. 
Since search engine optimization (SEO) is critical for the success of companies and websites nowadays, you can also optimize a website before selling it at a higher price. However, keep in mind that the overall process of buying a website, improving it, and reselling it can take a lot of time, so you have to be fully committed before starting this procedure. 
The good thing is that there is a huge demand for different types of websites, blogs, and ecommerce stores. Therefore, you can make a significant amount of money by flipping websites. 
Following are the major steps involved in flipping a website:
Step # 01 – Find an Ideal Website
The very first step involved in flipping a website is to find the perfect website. There are many different platforms and brokers that provide you with various websites to buy and improve. The most popular broker is Flippa. It has been operating since 2009 and is considered one of the best platforms to buy and sell websites.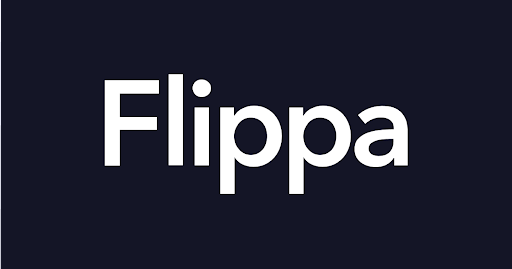 You should explore Flippa and its various search results to find an ideal website that you can buy under your budget and improve to sell at a higher price. It is important to focus on profitable niches, but keep in mind that if you are a beginner, you should buy a cheap website first and then move towards more expensive options after gaining some experience. 
Step # 02 – Buy and Analyze the Website
Once you have found a perfect site for you, you should contact the owner to try to negotiate a price. Moreover, it is important to thoroughly analyze the website to check its history, search volume history, expected monthly traffic, and other such metrics that affect a business. 
The purpose of a thorough analysis is to identify the primary areas of growth and focus on them to improve a website's working conditions. Once you are fully familiar with a website's metrics and you can understand its potential, you will be able to buy it at a reasonable price. 
Having a strong legal agreement is important to make sure the transition is smooth and easy. Clearly specify the terms and conditions in the agreement as per your requirements. For instance, you can restrain the owner from creating a similar website immediately after selling the website. 
Step # 03 – Enhance the Website
Now that you bought the website and signed the agreement with the previous owner, the next step is to revamp the website and improve it to sell at a higher price. You should start by focussing on the design and structure of the website. Customize the color scheme and theme as per your requirements and improve the navigation to make it more user-friendly. 
Improving the overall design of the website will also enhance its attractiveness to the users, and you will be able to get more organic traffic. You should also optimize the website with target primary keywords to rank better on the search engines and attract more traffic. Make sure that the website is responsive so that smartphone users can easily view and use it easily. 
Step # 04 – Sell the Website
Once you have made the changes to a website and improved it, the next and final step is to sell the website at a higher price than the one you paid to buy it in the first place. The best play to sell the website is Flippa, as a lot of people use it, so there is a higher chance of you attracting more buyers and selling it at your expected price. 
Make sure that you are placing all of your website details on the listing. Such details include information about the website's traffic, email list, monthly revenue, traffic rate, SEO reports, and other such data that will make the site attractive to buyers. 
Final words:
The bottom line is that flipping websites can be highly profitable if you focus on these important steps to find a suitable website and improve it using the best development and design techniques. Ultimately, you should have no issue flipping a website by following these strategies and making a significant profit. If you are looking for other ways of making money online in 2022, right from the comfort of your very own home, or while traveling the world as a digital nomad, check out one of the guides with the top 5 Best Ways to Make Money online in 2022 by Thomas Raynott. 
---
You may be interested in: Fix And Flip Investment Opportunities