So you've got a Discord server running and wondering how to start making money from it. 
Well, there are a few different ways you can go about doing that.
This article will review other methods on how to make money from Discord. By the end, you should know which way or methods suit you and your server. So let's go ahead and get started.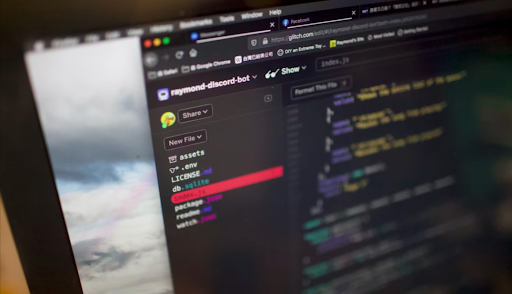 Branding
If you have a buzzing Discord server with plenty of active users, you could be sitting on lucrative opportunities. Various companies may want to advertise their products or services to your user base. So if you want to know how to make money from Discord, start by approaching the brands directly, laying out how to help promote them, and naming your price.
Or list yourself as an advertiser on sites like Discord Me that connect businesses and servers relevant to their target audience. You can put those fans to work today and turn it into cash tomorrow.
Word of Mouth Marketing
You can also maximize your Discord server and monetize it through word-of-mouth marketing. Promote products or services you genuinely believe in – if someone purchases through a referral link from your server, that's great news. You'll earn commissions on those sales.
Using this method is especially advantageous when there's an engaged community already talking about what interests you. That means there are no more awkward selling moments.
Hosting Events Within Your Discord Server
If you want to know how to make money with your Discord server, consider hosting events. From online tournaments and Q&As with industry experts, the possibilities are endless.
You will be providing users added value and bringing in some cash. You can take advantage of this great opportunity today and make those extra bucks while having fun.
Server Listing and Advertisements
Another option for those who want to know how to make money from Discord is through server listings and advertisements. Numerous websites list Discord servers, many allowing servers to pay for premium placement on their site.
This can be a great way to get extra server exposure and attract new members. Additionally, if you've got high traffic on your website, you could also consider selling ad space to companies that want to reach your target audience.
Affiliates
Affiliate marketing is similar to word-of-mouth marketing in that you promote products or services you believe in and think your users will find valuable. However, rather than simply earning a commission on sales made through your referral links, with affiliate marketing programs like Amazon's Associate's program, you can earn commissions on sales made by anyone who clicks on your affiliate link—regardless of whether they purchase right away or not. As a result, affiliate marketing is a potent tool for those who want to know how to make money from Discord and grow their server.
A Complete Guide On How To Make Money From Discord
If you want to know how to make money from Discord, this guide has given you some ideas on how to get started. Whether through donation servers, marketing your product, or simply creating original content, you can take advantage of the platform in several ways. And with over 300 million active users, there's a market for it. Thanks for reading, and good luck with monetizing your Discord server.
---
Interesting Related Article: "8 Ways To Make Money Online Anyone Can Start"