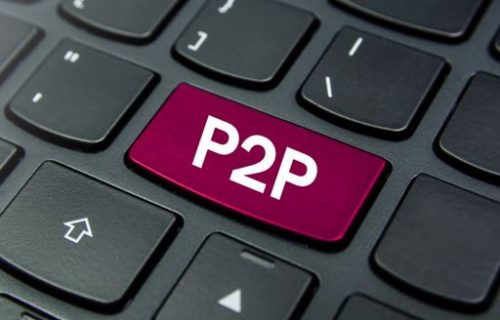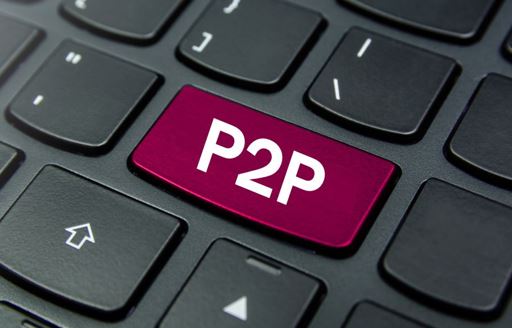 In fintech and business persists an illusion that peer-to-peer lending is often overlooked when it comes to business loans and mortgage payments. The latest insights show that more and more business owners choose P2P lending platforms to raise money for their companies, especially startups. And there are several reasons why:
P2P lenders offer better interest rates than traditional financials and provide better money returns.
It's easier and faster to raise money on P2P donations, instead of waiting days for loan approval.
However, the P2P lending market is more than traditional lending with several variables – a lender and a borrower. P2P lending allows a user to loan money directly to borrowers by cutting off the middleman – bank, lender, credit union, etc. Individual investors on the P2P marketplace and borrowers (usually startups or SME companies) come together via a platform for peer-to-peer lending. In return, a P2P platform charges flat fees from borrowers or keeps a margin in interest percentage. So the profit growth of a P2P owner depends on the platform's quality and promotion.
The success of peer-to-peer lending is 50% dependent on a dedicated loan management system. The platform can be designed according to your P2P lending needs to fit your business processes and empower them. However, if you only start a P2P lending business, you need to take into account the most functions for a successful launch.
Safety and Security 
The safety and security module is aimed to protect the business and its customers from fraud and data theft. Since the lending domain is one of the main targets of hackers, it's better to secure the business rather than address the impact of attacks. The cases of stolen personal data might lead not only to financial losses but also to long-lasting trials with the affected customers. Safety module integration guarantees that users won't lose their investments, data, and loyalty to your brand.
Money Transfer 
The payments and money transfer tool is the basis of any lending platform. A tech-savvy software developer knows that not all payment solutions are suitable for lenders. You need a solution to accept both customer-to-business and business-to-customer transactions, while lots of payment gateways don't offer marketplace solutions. Working with professionals, you can rest assured that the team can find the perfect-fit tools for your business and integrate them into your P2P lending platform without any errors.
Marketplace feature
To make the P2P platform work the way it should, developers provide a module that automatically matches loans between borrowers and investors. They created a separate marketplace where borrowers apply for loans, accept them if they agree to the credit terms of the website, and reach out to the investors.
Document management 
Every lending process is loaded with documentation. But the dedicated team can reduce manual mistakes made by accountants and other specialists by driving documentation online. Modern lenders can forget about tons of printed documentation. Integrating a documentation module into a P2P lending platform, you can offer to sign papers online, collect every document in a cloud, and receive fast access to each when needed.
CRM and admin dashboard
Having every operation under your control is a must. Adding CRM with an admin dashboard to your software will provide a 360-degree view of your platform's performance, loan management tasks, cybersecurity terms, user statistics, and others. You can show any needed information on your dashboard and set up different sets of parameters to monitor depending on the users. For example, the security team needs the platform's performance at hand, while marketers want to analyze all traffic and cooperation.
In developing a p2p online lending platform you might need many other modules, like notification tools, statistics, automated reporting, credit scoring, etc. Everything you need is to find a dedicated development partner that can guide you through fintech solutions and help pick up the best for you. Moreover, your system can be developed according to your plan in 3-4 months and have custom functionality. So, there is no need to wait years to get a fully unique solution for business.
Hope that this small guide helped you to figure out the first steps of P2P lending platform development.
About the author: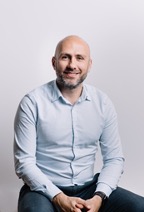 A Co-Founder and CRO of HES Fintech and CEO at GiniMachine – an AI-driven platform that solves traditional credit scoring challenges with machine learning algorithms. In 2018, he was ranked as one of the top 200 Fintech leaders in Europe who contribute to the industry as influencers through action.
In 2019, Dmitry was ranked as one of the most influential AI leaders in Eastern Europe.
Since 2020 Dmitry Dolgorukov is a member of the Forbes Finance Council.
---
Interesting Related Article: "P2P Investments: Is it an effective way to make money?"